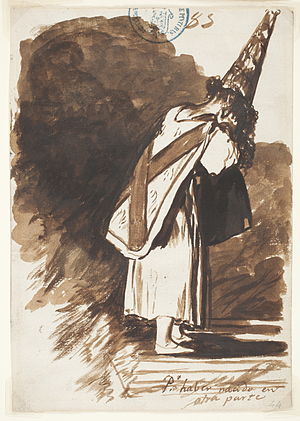 Was Paul ashamed of his "claim to knowledge by revelation"?
Ed Jones recently sent me an email in which he once again repeats his view that the text of the Sermon on the Mount we find preserved in Matthew is authentic Jesus-movement tradition, while on the other hand Paul's letters represent a "Great Mistake." He writes:
Paul had one abiding problem – as he acknowledged "I was born out of time"; he never met the HJ [Historical Jesus], and thus denied the one indisputable basis for authority, apostolic witness. The best Paul could do was to claim knowledge by revelation. To make sense of this point one needs the get the history straight. Christian Origins and Jewish Christianity are serious misleading misnomers. [The term] "Christian" was first used of Barnabas and Paul's mission in Antioch [Acts 11:26]; it was never used of the Jesus movement. (Ed Jones)
I have to disagree with at least two of Ed's assertions. First, I wouldn't put too much stock in the Acts of the Apostles when it comes to biographical information about Paul. In fact, anyone who argues that the Judean and Galilean followers (i.e., the "disciples") have a claim on authenticity while Paul was a charlatan should certainly hold the Acts at arm's length. For here we have an apologetic, late (second-century CE) work that desperately tries to gloss over Peter's and Paul's differences while practically erasing James altogether. Moreover, we have no evidence that Paul himself ever used the term "Christian" or for that matter would have even recognized the term. The only other NT book that uses Christian is the first epistle of Peter, also a very late work.
There's that word again
Second, Paul never said he was "born out of time." I fear we will never be rid of this awful translation. In 1 Cor. 15:8 Paul said, rather, that he was the ektroma. As I wrote earlier:
This translation masks an unusual word – ἐκτρώματι/ektromati — which refers to a miscarried fetus (ektroma). The untimeliness of the birth does not refer to lateness, but to being born too soon, and presumably means that Paul was calling himself some sort of monster. However, his meaning is far from clear and has long been the subject of debate. (Me)
[youtube=http://www.youtube.com/watch?v=G2y8Sx4B2Sk]
Lately I've been researching the terms "born out of due time" and "ektroma," and I'm now leaning toward Robert M. Price's conclusion. But first some thoughts on terminology.
Unfortunately, as this euphemism fell into disuse, the term of art has become a point of obfuscation.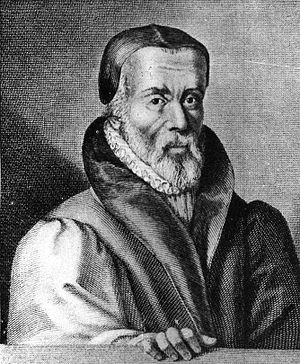 What does "out of due time" mean?
When James' team of scholars translated the Greek texts into the Authorized Version back in the early 17th century, they were certainly aware of two previous translations into English: the Wycliffe and the Tyndale. Like the Latin Vulgate, which did not flinch from using the word "abortivo," the earlier Wycliffe version did not mince words:
And last of all he was seen also to me, as to a dead born child [as to a mis-born child].
However, Tyndale took a softer approach:
And last of all he was sene of me as of one that was borne out of due tyme.
As in many other cases, the KJV team liked what they saw in Tyndale (perhaps it sounded more like the Bible to them) and wrote:
And last of all he was seen of me also, as of one born out of due time.
We shouldn't judge either Tyndale or the AV team too harshly. At the time, and at least up through most of the 19th century, "born out of due time" (which the ESV and ASV clarify as "untimely born") was a common euphemism and apparently a term of art in the medical community for a premature birth (which might or might not have been a live birth). Consider this excerpt from The Canada Lancet (Vol. 29, 1897)
In every case of prematurity in which we have had an opportunity to analyze the milk we have found distinguishing characteristics. The variations of the colostrum period are present, but exaggerated in the proteids. This increase in the proteids extends over a longer interval than in ordinary colostrum milk, and is not easily dispelled. It consequently taxes the delicate digestive organs of the untimely-born infant for a longer time than is usual.
Note as well this fascinating tidbit from 1867, the English Annual Report of the Registrar-General:
8943 of the deaths are designated premature births, and properly belong to the foetal mortality. A certain number of untimely born survive for a time, and a certain number attain maturity. (p. 177)
It was also a term of art in the legal community, at least in the US, to denote a child born out of wedlock. However, that's another discussion. The point is that when Tyndale translated a word meaning "stillborn child" or "abortion" he opted for what was at the time a well-known English euphemism.
Unfortunately, as this euphemism fell into disuse, the term of art has become a point of obfuscation. People now (sometimes well-meaning, sometimes not) infer from Paul's remark that he lamented his late arrival to the scene, after the Resurrection. But as I pointed out in my earlier post, the focus is not on the timeliness of the birth, but on the aftermath of the "untimely birth." It isn't the process; it's the product.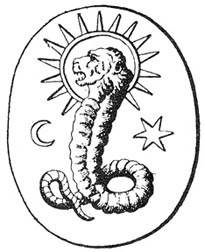 Not "an" abortion, but "the" ektroma!
In all this focused discussion of what ἐκτρώμα (ektroma) means, I have neglected one important fact: Paul doesn't say he is like "an" abortion. What he wrote was this:
ἔσχατον δὲ πάντων ὡσπερεὶ τῷ ἐκτρώματι ὤφθη καμοί.
Or, literally:
Last of all he appeared to me as though to the ektroma.
Is the definite article significant? Yes, and here's why.
We have examples in the Septuagint of the word ektroma being used in a figurative way. For example, in Numbers 12:12 when Aaron begs Moses not to let "snow-white Miriam" remain afflicted by her leprosy. As the NIV puts it:
Do not let her be like a stillborn infant coming from its mother's womb with its flesh half eaten away.
The Greek LXX here renders the Hebrew in a similar fashion:
μη γενηται ωσει ισον θανατω ωσει εκτρωμα εκπορευομενον . . .
Here we see the anarthrous (i.e., without the definite article) occurrence of the word — hosei ektroma ekporeuomenon — correctly translated "as an abortion coming forth" or "as a stillborn child emerging." It is a term used for comparison. Such a figurative use occurs again in Job 3:16, in which he laments:
η ωσπερ εκτρωμα εκπορευομενον . . .
In this case, the LXX translates literally the word Hebrew word for miscarriage. However, the usage here is still figurative. As the ESV puts it:
Or why was I not as a hidden [i.e., buried or put away] stillborn child, as infants who never see the light?
Job's lamentation is rendered thus in the KJV:
Or as an hidden untimely birth I had not been; as infants which never saw light.
Now we clearly see the true meaning of the English "untimely birth/untimely born." To persist in using a euphemism that has lost its meaning in modern English is dishonest. Everybody, please stop it.
What's different in the Septuagint's usage of ektroma should be clear. When we see the anarthrous noun in Greek, we normally insert the indefinite article. And if Paul (or whoever wrote this verse) were using a figurative comparison, we should expect the same.
So what could he have meant? I think Dr. Price is right. The author is referring to the Ektroma: the misshapen, misbegotten demiurge.
A voice from the recent past
Price, as you might imagine, was not the first to notice that Paul was comparing himself to the Ektroma. Back in 1912, William Benjamin Smith in Ecce Deus: Studies of Primitive Christianity noted:
Once more, that these epistles are saturated with Gnosticism comes variously to light. A single illustration must suffice. In I Cor. xv, 8, we read : "And last of all, as if to the Ektroma, he appeared also to me." Our translators have rendered ὡσπερεὶ τῷ ἐκτρώματι by "as unto one born out of due time"; but in so doing they omit an important word, the definite article τῷ (to the). Their word one excludes the Greek article. This translation cannot, then, be correct; it does not give the sense of the original. (p. 133, bold emphasis mine)
Continuing a few sentences later he berates Carl Holsten for cramming an entire page with fine print in the discussion of this "dark expression," while neglecting the obvious:
This same he had evolved from his own inner consciousness, in apparent disdain or ignorance of the fact that the Ektroma is a constantly recurring term in the Gnostic doctrine of Sophia and the Aeons, where it is entirely in place and quite comprehensible, however visionary. That such a doctrine and application of the term could have proceeded from this passage, to which they are quite unrelated, is in the last degree improbable; that the term should have been imported into our passage and used there as sufficiently definite and well known to call for no comment is a simple and natural literary phenomenon. (p. 133-134, bold emphasis mine)
In other words, it's unlikely that the doctrine of the Ektroma evolved from 1 Cor. 15:8. It's far more natural to assume that the author of 1 Corinthians is using a term already in use and known from its Gnostic application. More bluntly put:
That such an obscure and far-fetched phrase should have given birth to the highly organised and elaborate Gnostic doctrine of aeons or emanations would be as marvellous as any of the inconceivabilities of that doctrine itself; whereas the comparison in Corinthians appears natural and almost inevitable when, and only when, the whole Gnostic theory is presupposed. (p. 158)
If we free ourselves, if only for the moment, from the current presumption that Gnosticism is a later "corruption" of Christianity, we can see other ways in which the myth of the Ektroma illuminates the passage in 1 Corinthians. Smith reminds us:
Inasmuch as all the preceding aeons were not only substantial, but were heavenly forms, it was perfectly natural for the Gnostic to call this formless emanation of Sophia The Ektroma (abortivum) . . . Thus the Ektroma appears as the last and least of the aeons sent forth, as, in fact, not worthy to be called an aeon, being defective in its generation. In view of this Gnostic speculation, and only in view of it, the self-depreciatory [self-deprecating?] language of the Apostle now becomes perfectly clear and remarkably apposite. (p. 157-158 bold emphasis mine)
As a final argument, Smith concludes:
Lastly, it is plain as day that the Apostle speaks of "the Ektroma" as something requiring no explanation and hence familiar to his readers. It is certain, then, that his language reveals a Gnostic consciousness addressing a consciousness that is Gnostic. This conclusion may be heavy-laden with consequences, but it is none the less unavoidable. (p. 160)
Today it is, of course, extremely unfashionable to posit such an early date for Gnostic ideas, but I think it's worth re-examining the case for a Gnostic (or proto-Gnostic) Paul and its implications for early Christianity. The alternative, I submit, is to take the appearance of the Ektroma in 1 Cor. 15 as evidence that the Pauline confession is a later interpolation into the text.
Neither conclusion will sit well with today's post-critical scholars, although I don't expect it will make much difference. They have a knack for ignoring or dismissing such things. As Charles M. Schultz said via his prophet, Linus van Pelt, "No problem is so big or so complicated that it can't be run away from!"
The following two tabs change content below.
Tim Widowfield
Tim is a retired vagabond who lives with his wife and multiple cats in a 20-year-old motor home. To read more about Tim, see our
About page.
Latest posts by Tim Widowfield (see all)
---
If you enjoyed this post, please consider donating to Vridar. Thanks!
---