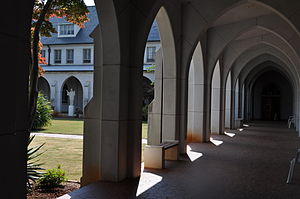 Maurice makes sure I know my place when he twice identifies himself as Emeritus Professor Maurice Casey and nine times identifies me as Blogger (Neil) Godfrey. The "Internet", for Emeritus Professor Maurice Casey, is a hotbed of "hopelessly unlearned people", "Christian apologists and determinedly anti-Christian atheists" who are "impervious to evidence and argument", in "closed-minded" "rebellion against traditional Christianity" and critical scholarship, "uncontrolled and apparently uncontrollable". So naturally Casey does not write as Blogger Casey but as Emeritus Professor, and does not write a blogpost for a blog but "an essay" for "The Jesus Process ®©™".
Now I have no problem at all with any person having earned an honourable title, and I do respect the title of Emeritus Professor. But I am quick to lose respect for anyone who indicates they believe they are above public accountability when they (1) willfully denigrate another person in a conversational or intellectual exchange of views, and (2) expect their title to be enough to tilt an argument or assertion in their favour.
And there lies Maurice Casey's (and his fellow Jesus Processors) problem with the internet. The internet has forced scholars, many of whom once cloistered in their "quite different world" from the rest of humanity, to make a choice: they can seek to remain cloistered and irrelevant to all but their peers or embrace the full implications of the communications revolution. He blanket denigration (echoed by his colleague R. Joseph Hoffmann) can scarcely disguise an elitist contempt for "the masses", the "public", for the necessary uncontrolled untidiness of a democratic society. Public intellectuals do have a public responsibility and with the internet the public can make its views known more widely. That appears to be a notion too frightening for some scholars (by no means all) to take seriously.
So when Casey quotes Earl Doherty saying that his aim was to reach "the open-minded 'lay' audience" (p. viii of Jesus, Neither God Nor Man), he cannot conceive that such an audience as encountered on the internet could be viewed as "open-minded". Doherty writes that he intended to reach the open-minded people beyond the confines of academia but Casey implies that such an audience simply does not exist on the internet:
This [Doherty's reference to "the open-minded 'lay' audience"] is as inaccurate as possible. The internet audience is 'lay', but it is not open-minded. . . . (Casey, Mythicism, A Story of Bias, Incompetence and Falsehood).
(No need to point out the obvious irony that Casey's "essay" was written for internet publication! And of course if one of us "of the internet" disagrees with him we are by definition "closed minded".)
Now cloisters that safeguard academic freedom are very much a good thing, an absolute necessity if we are to maintain any hope for a free society. But the internet is nothing other than "the rest of the world" who have been given new ways of communicating about the research of those in those cloisters. This applies especially to research that touches on ideologies central to the lives of many such as evolution, political, social and religious studies. Suddenly it is hard for even the most isolated of scholars who are engaged in those disciplines that overlap with public ideologies to remain ignorant of what "the rest of the world" is thinking about their work.
Scholars in some disciplines have responded magnificently to this revolution. Evolutionary scientists are steadily feeding the wider public with answers to religiously spawned doubts and demonstrations of the truth of evolution. Blogs, websites, discussion forums, books and articles discussed and made available via the web. Others have failed disastrously and, instead of confidently addressing doubts, react defensively, fearfully, even fraudulently, and with bitter personal attacks on the unwashed outsiders. The Jesus Process © typifies the latter.
Its intellectual pillars make no secret of their fear:
The failure of scholars to take "the question of Jesus" seriously has resulted in a slight increase in the popularity of the non-historicity thesis, a popularity that — in my view — now threatens to distract biblical studies from the serious business of illuminating the causes, context and development of early Christianity. (Hoffmann, Controversy, Mythicism, and the Historical Jesus)

One of the most remarkable features of public discussion of Jesus of Nazareth in the twenty-first century has been a massive upsurge in the view that this important historical figure did not even exist. . . . The presentation of this view has changed radically in recent years, led by hopelessly unlearned people. It has two major features. One is a rebellion against traditional Christianity . . . The second is . . . the internet . . . uncontrolled and apparently uncontrollable. (Casey, A Story of Bias, Incompetence and Falsehood)
So for Hoffmann only "a slight increase" in the popularity of mythicism is in evidence yet for him this is enough to seriously threaten the calling of biblical studies, while for Casey mythicism has experienced a "massive upsurge" in popularity on the internet and is accordingly hopelessly ignorant and anarchic.
So according to the big cheeses of The Jesus Process © the debate is between elitist scholars composing essays and the riff-raff public blogging posts.
One advantage of elitism is that it enables those so honoured to apply simplistic labels to outsiders but never to themselves. An elitist's mind is too complex and sophisticated to be labelled. So though Hoffmann and Fisher are what 'lay' people would call atheists, they will take umbrage at outsiders so describing them. No, their nonbelief in "god" (whatever that means) will be couched in complex qualifications and nuances that no-one will really understand, and they will disdain the thought of being called "atheist" because such a word is far too simplistic to capture the totality of all the thought that has gone into their deeply personal positions, and so forth. (I base this on past discussions with some of them.) But Casey will not hesitate to label people in internet-land "atheists" and with that label impute to them hostile and hateful attitudes. If a mythicist was once a fundamentalist Christian then Casey will continue to apply the 'fundamentalist' label to that person (even if in the form of "former-fundamentalist") and with it impute to them an anti-scholarly or anti-rational bias.
Such is the depth of Casey's (and Fisher's and Hoffmann's) "character analysis" of their opponents. And "character analysis" of mythicists is of primary importance to them — in particular to Casey and Fisher. Try to find what Casey argues in response to mythicism and one is soon lost in a morass of character attacks and finds nothing more substantial than tangential (and often misleading) references to mythicist arguments. That does not stop him from repeating his own arguments at some length. That's the typical model: character attack, tangential (and often misleading) reference to a mythicist point, detail one's own argument.
Let's see how it works. First, his treatment of Doherty.
First, we must know that Doherty was once a Catholic. Though he became an atheist at age nineteen Casey will find opportunities to hurl both the "atheist" and "Catholic" labels at him to denigrate his "attitudes" or "motives", and by implication, his arguments. (Casey is careful to conceal from readers his own convictions and past associations, informing readers more about what he is not — he is no longer an adherent of orthodox Christian faith — than what he is.)
Casey cannot allow Doherty's obviously extensive reading and ten pages of a selected bibliography to be awarded any favours (even Bart Ehrman found room enough to commend Doherty on his wide reading of the relevant scholarship) so writes
When he has read any critical scholarship, Doherty is hopelessly out of date. For example, he announces that Mark contains 'many anachronisms. It is generally agreed, for example, that there is no evidence for synagogues (in which Jesus is regularly said to preach) in Galilee forty years prior to the Jewish War. . . . ' This relies on out of date scholarship, which Sanders saw straight through, and which critical scholars no longer believer (sic) in. [here Casey adds a citation of Sanders, Kloppenborg and Charlesworth] By 2009, Doherty should have known better, including the archaeological remains of synagogues at Gamla, Herodium and Masada, and the Theodotus inscription . . . which records the building of a synagogue in Jerusalem.
I don't know if Casey's age is starting to impact on his intellectual faculties or if he is simply lazy and doesn't really know the details of the references he cites or if he thinks he can get away with nonsense and falsehoods with an "internet" audience he despises as "impervious to evidence and argument", but one can begin to see why he does fear the internet. It took me ten minutes on the internet to follow up the references he cites to support his assertions in the above passage. Result, the internet and its various search functions enabled me to access enough of the works of Sanders, Kloppenborg and Charlesworth whom he cites here to see that Casey is fobbing off on to his "hopelessly unlearned" internet readers outright falsehoods.
Firstly, Casey's response is a non sequitur to Doherty's point. Doherty observes that "it is generally agreed" among the scholarly community that there is no evidence for Galilean synagogues in the time of Jesus. Casey does not deny that this is generally agreed among his peers — he does not even address what is "generally agreed" on the matter.
Secondly, Casey's cited bibliography of Kloppenborg relies upon works dating as early as 1934, many others from the 1980s and 1990s and only one from as late as 2000. There is not a single reference to any recent archaeological finds that would overturn the generally held understanding that there is no evidence for synagogues of the type depicted in the Gospels in Galilee in the time of Jesus. Sanders clearly adds nothing to this state of affairs. And as if to beg for ridicule and scorn, Casey cites archaeological sites of synagogues that are nowhere near Galilee and one (Gamla) that is in Galilee but that is — in the works cited by Casey — dated to the later part of the first century.
Note the method: Doherty is "hopelessly out of date", critical scholars can "see straight through" what Doherty cannot and no longer believe what Doherty thinks they do, Doherty "should have known better". So Doherty is portrayed personally as a dolt. "True scholarship" "sees through" things, and can cite lots of archaeological sites and literature that is said to demolish Doherty's point. All the while Casey's point is a non sequitur to what Doherty actually wrote and his citations are, on closer examination, applied mendaciously or with irresponsible — certainly unscholarly — carelessness. The sort of thing one might expect from a "hopelessly unlearned" internet blogger.
Such is the opening salvo of the mighty Emeritus Professor against his internet based mythicist target.
Many of Casey's other criticisms of Doherty are briefly addressed in Earl Doherty's Response to Maurice Casey. Earl may return to them for elaboration after he completes his answer to Bart Ehrman's Did Jesus Exist? I will return with another post addressing a further criticism of Casey's that has since drawn in Hoffmann and Fisher to Casey's defence on The Jesus Process © Blog, and of course a response to Casey's treatment of Blogger Godfrey.
The following two tabs change content below.
Neil Godfrey
Neil is the author of this post. To read more about Neil, see our
About page.
Latest posts by Neil Godfrey (see all)
---
If you enjoyed this post, please consider donating to Vridar. Thanks!
---