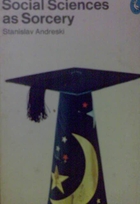 Updated 5th July to add link to Richard Carrier's post taking Hoffmann to task.
R. Joseph Hoffmann has let a crotchety side to his nature show as he publicly attempts to humiliate a younger scholar who, in exchanges with the aging don, has exposed a dint of mediocrity in his intellect.
The casus belli is, at least on the surface, the place of Bayes' theorem in historical Jesus studies.
Now Hoffmann's writing is surely more renowned for its thick overlays of esoteric intellectual jargon and rhetoric than for its content. The reason is pure mathematics. More people can read his posts than can understand them. (Stanislav Andreski wrote that this sort of intellectual jargon as the modern equivalent of earlier efforts to bamboozle the uninitiated and impress the elite: various uses of medieval Latin, witch-doctor mumbo-jumbo, etc.)
But on the positive side, one does get a sense that he is thoroughly enjoying himself as he shows off his verbal wit, and there's nothing wrong with that. Everyone has a right to enjoy themselves (or "oneself", as I am sure the don would prefer me say).
But what the hell is he trying to say when he burgeons like a Baroque artist doing abstract?
I'm sure he won't like any attempt at simplification, but then why would any biblical scholar be bothered with a blog like mine when the guild does not even consider it to be an honest discussion of the Bible and Christian origins anyway.
All Hoffmann means to say is that he thinks:
Bayes' theorem is only good for assessing probabilities of what did or did not happen;
but the Gospel authors were not interested in informing their readers what did really happen historically and what did not;
so scholarly studies should only concern themselves with the thought world of those authors;
and therefore Bayes' theorem is irrelevant, lacking any rightful place in the study of the Gospels;
and by trying to apply Bayes' theorem to the Gospels one is falling into the same sins as fundamentalists/conservatives/literalists (I'm still a bit unclear on American usages of these terms) who are trying to use the Gospels to prove or disprove historical facts, and this is not fair because that's not how the authors intended them to be studied.
Thus translated into plain English, his argument loses all mystique and its inadequate mediocrity becomes all too evident. So do Hoffmann's inconsistencies in his selection of targets.
Indeed, one can even think of scholars who have written about the Gospels in just this "correct way". Bishop John Shelby Spong has often written about what he thinks the Gospel authors were attempting to convey (building on his mentor Michael Goulder's work), why they wrote the "myths" about Jesus that they did, and how they are not about historical events – historical facts – at all. (That does not mean Spong is a "mythicist" since he does still believe in a historical Jesus.) Thomas L. Thompson is another who has discussed his understanding of the same themes in The Messiah Myth and The Mythic Past/The Bible in History: how writers create a past (same book, different titles).
Of course Bayes' theorem is not used to understand the texts. That is a different exercise. But it is justifiable to ask if a text, any text, really does represent historical facts or not. One does not have to disrespect the integrity or original intent underlying the texts to ask such questions. There is room for more than one set of questions to be brought into most discussions.
Surely one of the best ways to encourage interest in the Gospels as the authors intended them to be understood, and to explore what they really teach us about early Christianity (as Spong/Goulder and Thompson have in some measure begun to do) is to expose the groundlessness of the currently dominant practice of using the Gospels to learn what Jesus did in fact historically do or say. If most scholars are missing the point of the Gospels as they were really intended, then why not expose the poverty of the way they are (mis)applying them by seeking answers from them they were never meant to yield?
As pointed out in my earlier post, Carrier explains that Bayes' theorem is useful for non-mathematical or non-quantifiable reasons.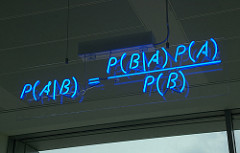 1. It helps to tell if your theory is probably true rather than merely possibly true
2. It inspires closer examination of your background knowledge and assumptions of likelihood
3. It forces examination of the likelihood of the evidence on competing theories
4. It eliminates the Fallacy of Diminishing Probabilities
5. Bayes' Theorem has been proven to be formally valid
6. Bayesian reasoning with or without math exposes assumptions to criticism & consequent revision and therefore promotes progress
Of course one does not need Bayes' theorem to work at achieving any of the above. But if the theorem offers some formal discipline in one's study, and assists in balancing a host of probability variables, then it hardly deserves cruel censure.
Hoffmann appeals to a mathematics prodigy to support his attack on Carrier's application of Bayes to the field of history. But if Hoffmann or the mathematician had enough knowledge of how history really works, what historical enquiry really is, they would be embarrassed to argue as they did.
Most historical enquiry is an effort to understand known facts, and to uncover additional verifiable facts in order to increase one's understanding of events in order to construct a meaningful historical narrative. By "facts" historians usually mean primary evidence, or evidence that physically belongs to the time and place under investigation: diaries, realia, artefacts, telegrams, official reports, newspaper reports, statistical records, etc. Criteria are used to help the historian assess the bias within the tangible evidence for the facts. So it is simply not true to say that attempting to apply Bayes' theorem to historical studies generally would lead to pages of mathematical equations.
Historical Jesus studies are not like that at all and here Bayes' theorem does have a place. HJ studies begin not with primary evidence or tangible facts, but with the assumption that there is a historical Jesus to study, that the Gospels are the closest thing available by way of evidence for him but that they also depict not the historical Jesus but a Christ of faith. So the task of the historical Jesus scholar is to work out what he or she can decide is a "fact" by applying certain criteria to the Gospels. What other historians use to detect bias within the evidence, historical Jesus scholars use to manufacture "facts". As one would expect, this method leads to scholars all disagreeing with each other over what are the facts of the historical Jesus.
The results speak for themselves. There is only one Julius Caesar in history (he's a military and political leader), only one Socrates (he's a philosopher), though historians may disagree over some of the motivations and details of their lives. But there are many very different "Jesus's" – everything from a rabbi to a revolutionary.
Well, what does one expect from a "discipline" that begins with an assumption and seeks to find new ways all the time that will enable them to find "facts" to pair with that assumption! Is there any reason to wonder why it is said that each historical Jesus scholar tends to discover a Jesus in his own image?
I'm all for Hoffmann's approach
So I'm all for studying Christian origins the way R. Joseph Hoffmann wants. It's the way I attempt to explore Christian origins myself. This is why I have been in two minds about calling myself a mythicist. The label makes it sound as if I am primarily focused on disproving the historicity of Jesus. I'm not. I don't see such a question as a historical one. A historical question, in my mind, seeks to understand the origins of Christianity, and does so through learning to understand the nature of the evidence at hand. It is invalid to start with the assumption of a historical Jesus when all we have to begin with is a story about Jesus, that is, a literary Jesus.
Indeed, it is this approach that I have advocated over and over on this blog and that has earned most of the criticism from mainstream scholars who insist– contra Hoffmann — on using the Gospels to "prove" this or that historical fact about Jesus!
But is Hoffmann really interested in following it through?
But Hoffmann exposes his own lack of genuine interest (or courage) in challenging the mainstream approach to historical Jesus studies by targeting certain mythicists, comparing them with fundamentalists or conservative scholars, while letting the mainstream, the real guilty party, off the hook.
In his recent blog post attacking Carrier, one commenter quoted a mainstream scholar, Dr Maurice Casey, explaining that he (Casey) was interested in assessing probabilities of something being a fact, and even quantifying a probability at not more than 51%. But the commenter did not explain that the quotation came from Casey, and Hoffmann waded in by agreeing with the commenter that "no real scholar" in historical Jesus studies would approach the exercise that way.
At the time of this post, I understand that the commenter is still waiting for Hoffmann to allow through his response explaining that he (Hoffmann) had just criticized the words of Dr Maurice Casey himself.
Mainstream scholars are not taken to task. Why not? Dr Maurice Casey has even written a book titled Is John's Gospel True? He is said to be currently working on a book to attack mythicists. Presumably the book will be (like Bart Erhman's) an argument for why we can believe the Gospels as testimony for certain historical facts about Jesus. Will Hoffmann challenge these scholars for falling into the same error as mythicists themselves, for perpetuating a misuse of the texts, and failing to focus on the meanings the Gospels were originally intended to convey?
The following two tabs change content below.
Neil Godfrey
Neil is the author of this post. To read more about Neil, see our
About page.
Latest posts by Neil Godfrey (see all)
---
If you enjoyed this post, please consider donating to Vridar. Thanks!
---