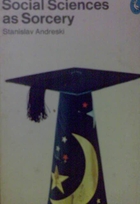 Updated 5th July to add link to Richard Carrier's post taking Hoffmann to task.
R. Joseph Hoffmann has let a crotchety side to his nature show as he publicly attempts to humiliate a younger scholar who, in exchanges with the aging don, has exposed a dint of mediocrity in his intellect.
The casus belli is, at least on the surface, the place of Bayes' theorem in historical Jesus studies.
Now Hoffmann's writing is surely more renowned for its thick overlays of esoteric intellectual jargon and rhetoric than for its content. The reason is pure mathematics. More people can read his posts than can understand them. (Stanislav Andreski wrote that this sort of intellectual jargon as the modern equivalent of earlier efforts to bamboozle the uninitiated and impress the elite: various uses of medieval Latin, witch-doctor mumbo-jumbo, etc.)
But on the positive side, one does get a sense that he is thoroughly enjoying himself as he shows off his verbal wit, and there's nothing wrong with that. Everyone has a right to enjoy themselves (or "oneself", as I am sure the don would prefer me say).
But what the hell is he trying to say when he burgeons like a Baroque artist doing abstract?
I'm sure he won't like any attempt at simplification, but then why would any biblical scholar be bothered with a blog like mine when the guild does not even consider it to be an honest discussion of the Bible and Christian origins anyway.
All Hoffmann means to say is that he thinks: Continue reading "Demystifying R. Joseph Hoffmann, and the war over Bayes' theorem"