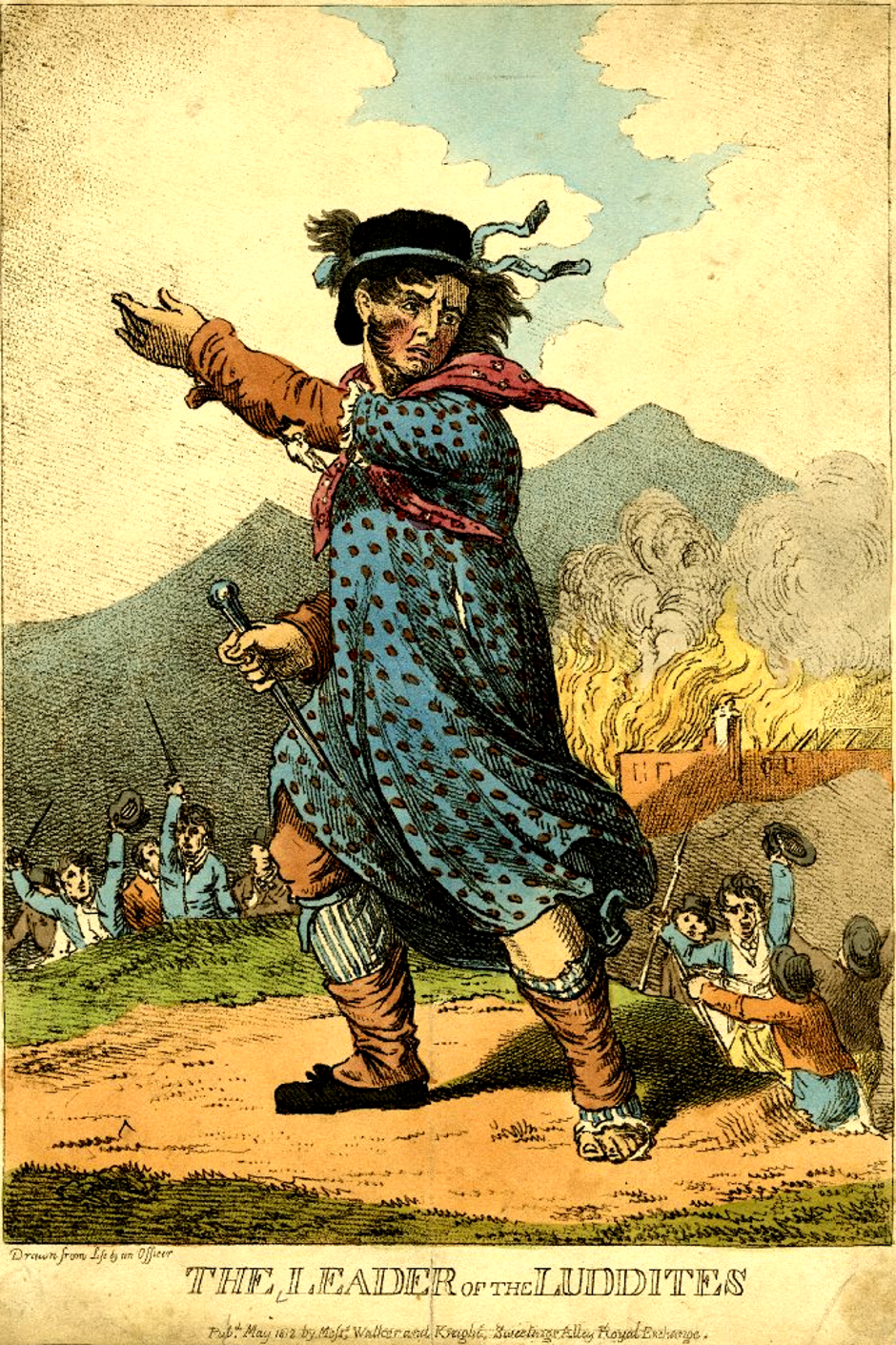 Since I now have time to go over older posts critiquing the mythicist view of Jesus, I have decided to address head on some of the arguments against mythicism that appear to have been left dangling. Such an exercise, of course, does not argue "for" mythicism. But it is important that bogus arguments, especially from professional scholars, are exposed for what they are.
I select first of all Mythicist Mythunderstanding simply because it happens to be near the top of my zotero list.
McGrath's argument is, in fact, a classroom classic in circular reasoning.
James McGrath begins:
I've long been perplexed by the frequent complaint from mythicists (i.e. those who claim that Jesus was a purely invented figure, not even based on a real historical human individual) that those working on the historical Jesus simply assume as a presupposition that Jesus existed, rather than addressing the question directly.
I think such individuals are looking for a demonstration by historians, in the introductory part of their book about Jesus, "proving" he existed, before going on to discuss anything he may have said or done. That this is what is meant seems clear because one may cite a saying or incident that is generally considered authentic, only to be met with the retort, "But how do you know he even existed?"
Yes, a few introductory remarks in an introduction would be helpful. One does sometimes see exactly that sort of information in books about Alexander the Great and Julius Caesar, for example.
It is not hard to find scholarly explanations for how it is known that Julius Caesar existed. The primary evidence is fairly conclusive.
This, in turn, raises the probability that certain names and events associated with Julius Caesar and related in certain types of secondary evidence are also historical.
As for Socrates, we have no primary evidence [evidence physically located at the time of the person or event], so the probability of his existence cannot be as high as that for Julius Caesar, but nonetheless, there are strong arguments in favour of his existence that are derived from multiple yet truly independent secondary sources.
Further, not too long after McGrath posted the above, I did demonstrate in detail how a scholar such as E. P. Sanders really does attempt to decide what Jesus said and did entirely on the assumption that he did indeed exist. All the arguments for a particular deed, e.g. the "cleansing of the temple", being authentic were predicated on the assumption that Jesus existed. One can argue with more justification (fewer a priori assumptions such as the historicity of Jesus) that such a deed in the narrative is entirely the work of fiction. James McGrath never replied to my demonstration of this, or similar posts in which I again demonstrated the same point.He did eventually, when pushed, merely say that he "disagreed" with me. But he at no time demonstrated my argument or case to be false.
It is indeed true that HJ historians do begin with the presumption of the existence of Jesus, and I have demonstrated that, particularly in the case of E.P. Sanders.
The circularity kicks in
McGrath continues:
Such objections reflect a serious misunderstanding of the historical enterprise. I think it is safe to say that there is no historical figure from the past that we know existed apart from evidence for actual things he or she said or did.
Here James demonstrates both
an ignorance of "the historical enterprise" beyond the corridors of NT studies, and
a confusion of basic logical argument.
It is just as valid to say:
there is no mythical figure from the past that we know was believed to have existed apart from evidence for actual things said or done attributed to him or her.
The mere fact that deeds and sayings are written about (and by definition sayings and deeds are necessarily assumed to belong to some person of some kind), proves nothing about the historicity of whoever is thought to have said or done them. Questions of historicity will hang on investigations into the form and nature of the primary and secondary evidence, corroborating evidence, external controls, and such.
There is a significant difference between the way a biblical scholar like McGrath would seem to respond to such a question about Jesus, and the way a historian of ancient Rome or Greece would respond to the question in relation to Julius Caesar or Socrates.
In the case of the latter I can pretty well say for certain that any scholar worth their salt would give you very clear reasons and levels of probability for accepting certain sayings or events associated with Julius Caesar or Socrates. As a student (and teacher) of ancient history, I would expect such answers to address the nature of the primary and secondary evidence, and cite all the qualifications that must attend to each.
I would begin to lose confidence in any author who responded with: "Such a question reflects a serious misunderstanding of the historical enterprise. We know Jesus Christ and Rama and Julius Caesar and King David and Solomon and God and Solon and Lycurgus and Agamemnon and Achilles and Hammurabi and Menes and Buddha and Ned Ludd and William Tell and Moses existed from the sayings and deeds attributed to them and that are generally considered authentic! . . . Okay, some of those names we did finally come to decide were not real after all, but our method was impeccably sound, even if its results were inconsistent, falsified or culture-specific!"
Begging the question
We know George Washington existed because he wrote documents, because he served as President of the United States, because he slept here or there. There is no such thing as proof of a historical person's existence in the abstract or at a theoretical level. There is simply evidence of activity, of speech, of things said or done, of interaction with others.
This statement is enough to demonstrate its author's lack of awareness of the basic questions of the nature of historical evidence, even the nature of 'history' itself, as it is addressed among historians in just about every area beyond the realm of New Testament or Christian studies.
All the evidence James cites in relation to George Washington is primary evidence. I speak of primary evidence in the same sense as Leopold von Ranke, one of the founders of modern historical method, used it — evidence that is physically part of the time of which the historian speaks.
There is no comparable evidence for Jesus.
James exposes his ignorance of how history works outside his ivory tower of biblical exceptionalism.
This is not James' fault. He is a product of his (apparently narrowly confined) education. But I am less forgiving if evidence of culpable dishonesty builds up over time.
But let's also apply a bit of logic to James' assertion here. He says evidence for a person exists in  some form of record for what a particular character said or did.
This is the stuff of high school games of logic, surely.
McGrath fails to appreciate that words said and deeds attributed (however reliably) to a "person" have no bearing whatsoever on the historicity of such a "person".
The very exercise of deciding what a character in a work of literature, or on a monument, or on a piece of papyrus, said or did is first and foremost a literary exercise. It is a question of working with the plot and themes and verisimilitude within the literature to decide what is plausible, etc.
If the literature is deemed to be fiction, then the result must be: This is what the fictional character "really" said or did.
If the literature is deemed to be a genuine historical record, then the result must be: This is what the historical record says such a person really said or did on the grounds that it meets certain criteria.
To argue that "evidence of activity, of speech, of things said or done, of interaction with others" is the equivalent of evidence for historicity is a textbook case of begging the question.
Changing the rules to suit biblical "historians"
And so when historians engage in the tedious but ultimately rewarding process of sifting through the relatively early texts that mention Jesus, and painstakingly assess the arguments for the authenticity of a saying or incident, they are not "treating the existence of Jesus as a presupposition." They are providing the only sorts of evidence we can hope to have from a figure who wrote no books or letters, ruled no nations, and did none of the other things that could leave us more tangible forms evidence.
Where to start?
Volley 1
Historians who sift through the sayings of Thomas and Q (even Q1, Q2, Q3) and the gospel of the Egyptians or P Oxy fragments etc etc, seeking the 'sayings of Jesus' certainly are bringing with them the presupposition that Jesus existed. Their only question is, "Did he really say this or something like this?"
E. P. Sanders lists what he and other biblical historians generally agree are the "bedrock facts" of the deeds of Jesus. Yet a closer scrutiny of each of these shows that there is disagreement over nearly all of them in the scholarly literature. One example is the "cleansing of the temple" episode of Jesus, as I referenced above. There is no evidence for this, only varying narrative claims. "Historians" apply criteria to the literature to determine if they think it might be historical, and the results are inevitably disputed.
But how many historians will debate whether or not Julius Caesar crossed the Rubicon or whether Socrates engaged in discussions to prompt a questioning of assumptions, or that he tended to neglect his wife? Ancient historians do not apply "criteria" (dissimilarity, embarrassment, etc) to texts to answer first-base questions of what is a strongly probable basic fact or a highly dubious report. Many of their assessments are, in fact, based on a literary analysis of the documents, but McGrath has said in his "Burial of Jesus" that literary analysis is a question that does not overlap with historical analysis.
Volley 2
This statement of McGrath's is a virtual admission that biblical historians do indeed change the rules of evidence to suit their own purposes.
Ancient historians do not change the rules of evidence when it comes to Socrates who wrote no books or ruled no nation, just because there is not the same sorts of evidence as we find for Julius Caesar. What they do is lower the probability level for Socrates' existence in accordance with the nature of the evidence.
When a biblical historian insists that the evidence for Jesus is on a par with that for Julius Caesar (or "any other person in ancient history") he or she is bluntly wrong.
(An aside on the figure of Socrates: Many historians appear to be persuaded there was such a figure, though I suspect most have never really thought seriously to question the other option. That's because the evidence as we have it does not invite an inquiry into the details of such a person and whether he was historical or not. It is quite possible to doubt the historicity of Socrates (as some historians have done) without impacting in the slightest on the real historical questions about Greek thought and culture.)
The confidence of scholars in the historicity of Jesus:
And so I will state once again what is obvious to historians and New Testament scholars but apparently unclear to some who are not entirely familiar with how historical investigation works. Historians are confident Jesus existed, first and foremost, because we have sayings attributed to him and stories about him that are more likely authentic than inauthentic. We have enough such material to place the matter beyond reasonable doubt in the minds of most experts in the field.
There is no secret about how historical investigation works other areas. The exception is with most HJ studies.
Hindu scholars in India can equally assert that Rama existed for the very same reason: sayings and deeds attributed to him, some more likely to be authentic than others. Just trust the experts.
The same could well have once been said — and no doubt was — of Abraham, Moses, David, Solomon, William Tell, Ned Ludd.
All of the above were deemed historical because of recorded sayings or deeds that were considered authentic by the experts.
They lacked just one thing: external controls or independent corroborating evidence to apply to those records of deeds and sayings.
Persons in ancient times whom historians generally regard as historical with varying degrees of probability all come with primary supporting evidence and/or truly independent corroboration, or are named in sources that are tied closely with persons for whom there is such corroborating evidence.
Abraham, Moses, David, Solomon, William Tell, Ned Ludd never had that sort of corroboration — despite being deemed historical by "the experts in the field" — and have all fallen by the wayside. The evidence for Jesus is essentially no different.
What the "experts in the field" are really doing is attempting to find evidence for Jesus with the magic of criteriology. To explain criteriology again:
Criteriology
HJ and other New Testament historians use criteria to "discover facts". Examples of criteria:
Double dissimilarity — if a detail in the Gospels is dissimilar from both normal Judaism and early Church beliefs it was probably a true fact of the historical Jesus
Multiple attestation — if a detail is found in more than one independent source it has a stronger claim to being true
Embarrassment — is a detail is thought to be recorded against the interests of the early Christians it is thought to be more likely true
Coherence
Anything said to fulfill prophecy

And so forth. I have discussed some of these in detail already here and here and won't repeat the logical and other flaws underpinning these here.
Now I fully grant that the criterion of embarrassment, when applied to certain kinds of basic and public and indisputably "existential" evidence (e.g. the evidence for the fact of the battle of Waterloo in 1815, including diaries or other records of those involved) can very well be useful for assessing the probability of a secondary or private fact, such as whether or not a particular soldier on a battlefield retreated in cowardice from the enemy or not. But it cannot be used to attempt to extract basic and public evidence (e.g. of whether there was a battle in the first place) from a source (e.g. Lord of the Rings) that speaks of an event that has absolutely no external corroboration at all.
For a full discussion of this, and the clear contrast between how "nonbiblical" and HJ historians work, see Historical Facts and Sham Methodology. In other articles (e.g. Constrasting methods, and Review of a James Crossley work) I quote one prominent historian as saying:
In no case can we infer the reality of any specific [historical person] merely from the 'myth' that has grown up around him. In all cases we need independent evidence of his actions.
Exactly. And this maxim that is taken for granted among nonbiblical historians is what the "experts in the field" of HJ studies refuse to allow.
Student to Professor: I read in the NT lots of things about Jesus. You say some of these are more probable than others. But how do you know Jesus existed at all?
Professor to Student: We have lots of things written about Jesus. Some of these are more probable than others. Therefore it is beyond reasonable doubt for most reasonable people to believe that Jesus existed.
Two commonly repeated false claims
And in order to deny that Jesus existed, one has to posit conspiracies and misunderstandings which, if one is willing to entertain such scenarios, could effectively be used to deny the existence of just about anyone in history.
I have read quite a bit of mythicist material, but I apparently have read none (or only one) of the works McGrath has read. I think I can recall only ever reading one work that suggested a conspiracy. Such a claim only betrays the fact that the person has not read mythicist arguments and is in general ignorance of them.
As for suggesting that the grounds for denying the existence of Jesus can also be used to deny the existence of "just about anyone in history", the reason mythicists question the historicity of Jesus is because the evidence for Jesus fails to stack up against the evidence historians actually do have for "just about anyone else in history". McGrath seems to be ignorant of the evidence we have for Julius Caesar, or even for Socrates.
Not more probable?
And even in the case of the most plausible mythicist scenario (not that they ever take the time to make a positive case for how the myth was invented and how it came to be misunderstood so quickly as being about a historical figure) we never get a scenario that is more probable than one that regards there as having been a real historical figure Jesus, however much he may have been obscured by later developments and dogmas.
Recently McGrath reviewed a chapter by Robert M. Price on mythicism and claimed in his review that Price failed to explain why the myth would have been invented. But Price did indeed offer a positive case for this, so readers must judge for themselves why McGrath claimed the opposite.
Many "more probable" scenarios have been advanced than the orthodox one that Jews almost overnight began to worship a crucified man as a divinity alongside God and persuaded thousands of their fellows and gentiles to do likewise within a few short years.
Inconclusive conclusion
And so, in short, the existence of Jesus is not something that can be proven in the abstract. This is simply stating the obvious, and is true of any historical figure. And the reason all mainstream historians and New Testament scholars believe Jesus existed? Because they have found at least one thing that he is purported to have said, or done, or had done to him, that seems very likely to be authentic. And if there is an authentic saying of Jesus, or action by him, or he was crucified, then he existed, because there is no such thing as an authentic historical action by a non-existent person.
And so the circular argument turns and turns.
How do we know he exists?
Because some of us think he said and did this, and others disagree and think he said and did something else, but so long as we all think there is something he said and did . . . .
But how do we know it was a historical Jesus who said and did that, and that the sayings and deeds are not theological or pious and beautifully coherent and meaningful fiction?
Because Jesus was a historical figure, and not mythical, and the writers were sincere and that's who they were writing about, and that's how the church started, . . . .
And how do we know there was a historical figure and all the rest?
Because . . . . .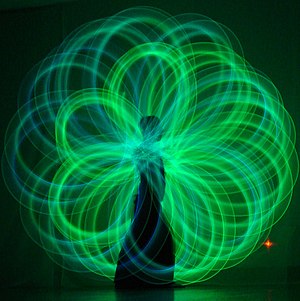 The following two tabs change content below.
Neil Godfrey
Neil is the author of this post. To read more about Neil, see our
About page.
Latest posts by Neil Godfrey (see all)
---
If you enjoyed this post, please consider donating to Vridar. Thanks!
---