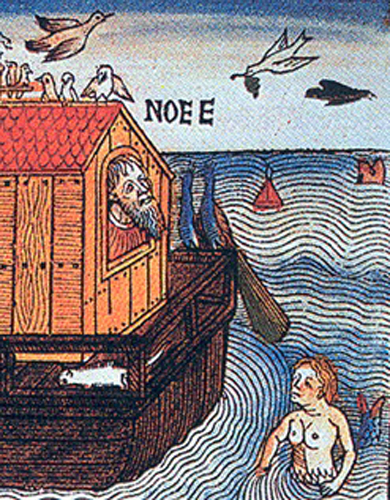 Neil recently posted about the Documentary Hypothesis, citing Thomas Brodie's Genesis as Dialogue (2001), a book I enjoyed but in the end did not convince me to abandon the DH. While reading the post, one quotation caught my eye.
Nor do the two diverse types of bird (the raven and the dove, 8:6–12) mean two sources. In Tablet XI of the Epic of Gilgamesh, the Noah-like Utnapishtim sends out three diverse birds—a dove, a swallow, and a raven (Brichto, 1998, 114) — but that does not mean three sources. (Brodie 2001, p. 182)
This sort of overstatement, which comes with implicit eye-rolling and foot-tapping, plays well to the converted, but falls flat among the rest of us. Do DH adherents think there are two sources merely because there are two species of bird? Surprisingly, no.
Here are the arguments, briefly:
Gen. 8:7 is self-contained.

Noah releases the raven.
The bird goes out and returns, back and forth, until —
"the water dried up from the earth." The flood is over; the narrative restarts at 8:8, wherein water still covers the earth.

The language in 8:7 is different from the language in 8:8.

Noah releases the dove from him.
The words translated as "earth" in this passage and in 8:7 are different.
Continue reading "Noah's Birds and the Documentary Hypothesis"