Some time ago I was attempting to think through the pros and cons surrounding the disputed claims over the significance and meaning of James being described as the brother of the Lord in Paul's letter to Galatians. I set out the various factors in a discussion of Bayesian probability. But since Bayesian analysis is a scary phrase for some people I have extracted the different pros and cons from that post and set them out here for reference purposes. Being lifted from the original post, some of the points appear here to be in no particular order.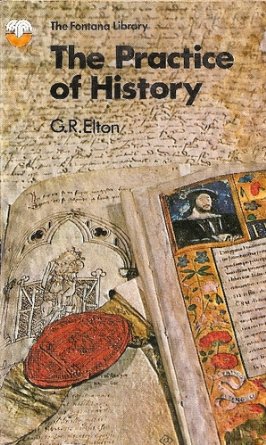 Before I do let's have a look at another quotation from a historian:
Historical research does not consist, as beginners in particular often suppose, in the pursuit of some particular evidence that will answer a particular question (G.R. Elton, The Practice of History, p.88)
If that's what historical research is not, Elton goes on to explain what it is:
it consists of an exhaustive, and exhausting, review of everything that may conceivably be germane to a given investigation. Properly observed, this principle provides a manifest and efficient safeguard against the dangers of personal selection of evidence. (p.88)
That was the kind of thinking that led to the following list of pros and cons. I'm not interested in dogmatically proof-texting any argument like an apologist. I am interested in attempting to approach questions and evidence according to normative historical principles.
–o0o–
How typical would it have been to identify someone as a brother of the Lord?
1. According to the Gospels Jesus did have a brother named James.

…

2. Now if in Galatians we read that "James [was] the brother of Jesus" then, of course, we would all agree that such a phrase points to a sibling relationship.

…

3. But we do have many instances where "brother" is used of Christians and in Hebrews Jesus speaks of having many brethren.

…

4. "Lord" is a religious title, not a personal name, so there is some small room for "brother of the Lord" being used in a spiritual or non-familial sense.

…

5. We know of no other instances of people in this context being called the "brother of a spiritual Lord" (or God) so this reduces the chances that Paul was saying James was the brother of the spiritual Lord.

…

6. But we also have another tradition that Jesus had no siblings at all. So how can that little detail be explained if it were known that James had been the brother of Jesus?

…

7. We also have information that James was reputed to have been a renowned leader of the Jerusalem church, and his relationship with God was so close that he was known as old 'camel-knees', a repetitive strain injury/side-effect from overmuch praying. Our interest is in the likelihood of such a phrase in this context being an indicator that James and Jesus were siblings. So if James were such an unusually holy man then maybe there is some plausibility in the idea that he was known as a special "brother of the (spiritual) Lord".

…

8. Another circumstance we do know was common enough in ancient times was the tendency for copyists to edit works, usually by adding the odd word or phrase or more. Sometimes this was entered as a gloss in the margin by way of commentary, with a subsequent copyist incorporating that gloss into the main body of the text. That's a possibility, too, given what we know of both Christian and "pagan" texts.

…

9. Given what we know about the evolution of texts, the alterations to manuscripts and so on, it is by no means sure how secure any wording, especially a slight one, in a New Testament text should be considered which is far removed from the original letter of Paul. How can a decision be made about key questions based on this inherent degree of uncertainty, an uncertainty justified by the general instability of the textual record visible in the manuscripts we do have? And yet arguments are formulated on such slender reeds all the time.

…

10. On the other side of the ledger we have the likelihood that if Jesus were known as a Son of David then it is reasonable to imagine that his royal heir would be his next-in-line brother, probably James. So "brother of the Lord" may not be such an unusual way to describe him in the letter.

…
How likely or expected is the evidence we have if James really were the brother of the Lord? read more »