Some time ago I was attempting to think through the pros and cons surrounding the disputed claims over the significance and meaning of James being described as the brother of the Lord in Paul's letter to Galatians. I set out the various factors in a discussion of Bayesian probability. But since Bayesian analysis is a scary phrase for some people I have extracted the different pros and cons from that post and set them out here for reference purposes. Being lifted from the original post, some of the points appear here to be in no particular order.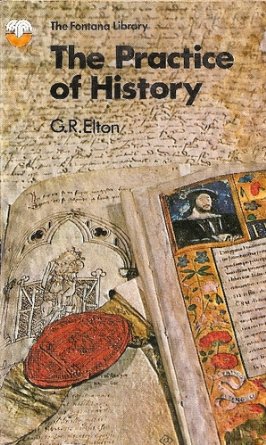 Before I do let's have a look at another quotation from a historian:
Historical research does not consist, as beginners in particular often suppose, in the pursuit of some particular evidence that will answer a particular question (G.R. Elton, The Practice of History, p.88)
If that's what historical research is not, Elton goes on to explain what it is:
it consists of an exhaustive, and exhausting, review of everything that may conceivably be germane to a given investigation. Properly observed, this principle provides a manifest and efficient safeguard against the dangers of personal selection of evidence. (p.88)
That was the kind of thinking that led to the following list of pros and cons. I'm not interested in dogmatically proof-texting any argument like an apologist. I am interested in attempting to approach questions and evidence according to normative historical principles.
–o0o–
How typical would it have been to identify someone as a brother of the Lord?
1. According to the Gospels Jesus did have a brother named James.

…

2. Now if in Galatians we read that "James [was] the brother of Jesus" then, of course, we would all agree that such a phrase points to a sibling relationship.

…

3. But we do have many instances where "brother" is used of Christians and in Hebrews Jesus speaks of having many brethren.

…

4. "Lord" is a religious title, not a personal name, so there is some small room for "brother of the Lord" being used in a spiritual or non-familial sense.

…

5. We know of no other instances of people in this context being called the "brother of a spiritual Lord" (or God) so this reduces the chances that Paul was saying James was the brother of the spiritual Lord.

…

6. But we also have another tradition that Jesus had no siblings at all. So how can that little detail be explained if it were known that James had been the brother of Jesus?

…

7. We also have information that James was reputed to have been a renowned leader of the Jerusalem church, and his relationship with God was so close that he was known as old 'camel-knees', a repetitive strain injury/side-effect from overmuch praying. Our interest is in the likelihood of such a phrase in this context being an indicator that James and Jesus were siblings. So if James were such an unusually holy man then maybe there is some plausibility in the idea that he was known as a special "brother of the (spiritual) Lord".

…

8. Another circumstance we do know was common enough in ancient times was the tendency for copyists to edit works, usually by adding the odd word or phrase or more. Sometimes this was entered as a gloss in the margin by way of commentary, with a subsequent copyist incorporating that gloss into the main body of the text. That's a possibility, too, given what we know of both Christian and "pagan" texts.

…

9. Given what we know about the evolution of texts, the alterations to manuscripts and so on, it is by no means sure how secure any wording, especially a slight one, in a New Testament text should be considered which is far removed from the original letter of Paul. How can a decision be made about key questions based on this inherent degree of uncertainty, an uncertainty justified by the general instability of the textual record visible in the manuscripts we do have? And yet arguments are formulated on such slender reeds all the time.

…

10. On the other side of the ledger we have the likelihood that if Jesus were known as a Son of David then it is reasonable to imagine that his royal heir would be his next-in-line brother, probably James. So "brother of the Lord" may not be such an unusual way to describe him in the letter.

…
How likely or expected is the evidence we have if James really were the brother of the Lord?
11. If James were known as the brother of the Lord in the early Church we would reasonably expect someone who met that James to tell others that the James he met was "the brother of the Lord".  (And certainly Jesus is called "Lord" very often elsewhere. So is God, but Jesus is too.) So to that extent the Galatians 1:19 statement about James is just what we would expect.
But see Tim Widowfield's discussion. He throws cold water on what I thought was such a simple point to make in The Function of "Brother of the Lord" in Galatians 1:19
…
12. Against this, however, is the problem that if our hypothesis were true — that James, a leader of the church, really were a sibling of Jesus — we would expect to find supporting claims to this effect in the contemporary or near contemporary literature.

…

13. But in the Book of Acts we have what is surely a strange silence about James being related to Jesus despite his prominence in the Jerusalem church. Additionally, we have the unexpected failure to explain how this James acquired this position of pre-eminence. The beginning of the book indicates only twelve apostles and a total of 120 brethren were the original Christian club. James is not singled out. Yet we inexplicably find James leading the Jerusalem conference in Acts 15. It should further be kept in mind that we have no reason to assume that the designation "brother of the Lord" in Galatians was a reference to a "head" of the church as James appears to be in Acts.

…

14. The letter attributed to James in the New Testament gives no hint that its author knew that the name and person of James was a blood relation of Jesus. One would have expected some such indication in a letter sent to brethren far and wide (to "the twelve tribes") to alert readers to the presumed author's authority. This would be especially so if James were a reasonably common name. Given the often contentious nature of early Christian correspondence, it is difficult to explain why any information to enhance the author's authoritative status would not be made explicit.

…

15. The letter attributed to Jude in the New Testament is just as unexpected in the way it identifies its author as the brother of James and not Jesus — if indeed our hypothesis were correct.

…

16. The Gospels indicate that James, though a brother of Jesus, was hostile to Jesus. There are no indications anywhere in the Gospels that this hostility was ever resolved. So on the strength of what we know from the Gospels we must suspect that the James Paul met in Jerusalem was not the same as the brother in the Gospels. If he were the same we would expect some hint somewhere that he came to have a change of heart.

…

17. Another factor in the Gospel account is the unusual combination of the names assigned to the brothers of Jesus. Any discussion on whether or not Jesus had literal siblings necessarily embraces Mark's naming four brothers:

Isn't this Mary's son and the brother of James (=Jacob), Joseph, Judas (=Judah) and Simon (=Simeon)? (Mark 6:3)

Although the names may have been common, to find these particular names all bracketed together is still striking. Jacob, Joseph and Judah are three of the most prominent of Israelite patriarchs, and Simeon, too, is strongly associated in this status with Judah. 

It's a little like naming a string of Olsons Washington, Jefferson, Hamilton, Franklin: the names themselves convey a close identification with the nation's foundational past. (Fredriksen, Paula. 1999. Jesus of Nazareth, p.240)

…

18. Paul in Galatians expresses no interest in learning about Jesus things that only a brother could know. He even scoffs at the idea that James might have anything to teach him. He is evidently not interested in knowing anything about Jesus in this worldly context.

…

19. The context in which the brothers of Jesus appear in the first Gospel (Mark) is the theological message that prophets are not accepted by their own kith and kin. The scene is presented to illustrate this message. It sets Jesus in the tradition of other men of God: Abel, Joseph, Jephthah, Moses, David . . . So the purpose is not to convey historical information but to illustrate a theological message and claim about Jesus. Given the absence of any other evidence clearly supporting historicity, this is a point against the historicity of the relationship between the two persons.

…

20. There is no external witness to Galatians 1:19 till the time of Origen (3rd century) despite its apparent potential usefulness in arguments against Marcionites by "orthodox" representatives such as Tertullian (second century).

…

21. There is a critical case of some slight cogency against the authenticity of Gal. i, 18, 19, which was absent from Marcion's Apostolicon; the word "again" in Gal. ii, 1, which presupposes the earlier passage, seems to have been interpolated as it is absent from Irenaeus's full and accurate citation of this section of the Epistle to the Galatians in his treatise against Heretics. (p. 76 of Jesus Not A Myth by A. D. Howell Smith.)

…
This record of evidence and "negative evidence" is all very unexpected if our hypothesis were true. I would say it is "very improbable".
Given all of the above, let's weigh the alternatives
Given the considerations listed above, I would say that the evidence is just what we would expect if James were not a literal sibling of Jesus.
It is also just what we would expect (not being attested until the third century despite the anti-Marcionite value of such a concept, and slight hints it did not appear in the text known to Tertullian) if the phrase "brother of the Lord" entered as a gloss.
But if I'm wrong, I'm wrong. I'm more than happy to reconsider any of the above evidence and to add any other points into the mix.
The following two tabs change content below.
Neil Godfrey
Neil is the author of this post. To read more about Neil, see our
About page.
Latest posts by Neil Godfrey (see all)
---
If you enjoyed this post, please consider donating to Vridar. Thanks!
---