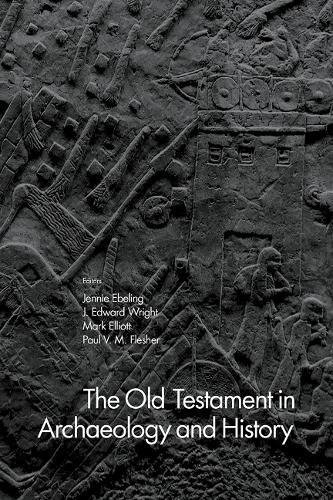 These posts for most part are following the argument of Wright, Elliott and Flesher in "Israel In and Out of Egypt", a chapter in The Old Testament in Archaeology and History (2017), edited by Jennie Ebelilng, J. Edward Wright, Mark Elliott and Paul V.M. Flesher.
For Part 1 — see Exodus, part 1. Semites in Egypt
In Part 2 we look at the state of Egypt between the fifteenth and thirteenth centuries BCE.
Canaanites enter Egypt
In the previous post we saw that it was Egyptian weakness that allowed Asiatics to enter Egypt, often as unwelcome guests. In the Late Bronze Age, however, it was Egyptian strength that brought Canaanites into their homes.
Egypt was at the height of its power in the fifteenth century, especially under pharaohs Thutmose III and Amenhotep II of the eighteenth dynasty.
Thutmose regularly raided Canaan eventually to establish Egypt's undisputed hegemony there. The crucial battle was at Megiddo in 1482 BCE.
One of the Canaanite place-names Thutmose had inscribed was Jacob-El. So the biblical narrative is not totally alien to this era.
Canaanites during this era of Egyptian domination became commonplace in Egypt. Canaanites brought tribute to Egypt; many were taken as hostages, especially as children, to be reared in Egyptian values before returning as loyal subjects to their original home cities.
Amenhotep boasted of transporting 89,000 people from Canaan to Egypt.
Perhaps there is an archaeological correlation; the population in the hill country in Canaan was drastically reduced during this period. Amenhotep III (1390-1353 BCE) records that his temple was filled with "male and female slaves, children of the chiefs of foreign lands of the captivity of His Majesty." (Wright, p. 251)
Pharaoh Akhenaten
Many of us know the story of Amenhotep IV (1353-1336 BCE). He changed his name to Akhenaten in honour of his new god, Aten, the sun-disc. Many consider him the first monotheist. He was certainly a monolatrist, exalting his one god above all others as the only one truly worthy of worship and sole creator of the universe. He removed himself from the old capital dominated as it was by priests and temples for the old order and its chief god, Amen, and established a new city as the capital with new forms of art and architecture, and a new religion. Inscriptions and images of the old god, Amen, were erased from public monuments, temples and tombs throughout Egypt.
With his death his religious reforms also died and soon his own monuments to Aten suffered the same fate as he had inflicted on Amen. The old religion and its priesthood was restored.
Did Akhenaten's religion influence the Israelites?
Even though Akhenaten's monotheistic changes took place less than a century before an Israelite exodus could have happened, there is no indication that their religion was influenced by his activities. (Wright, p. 252)
Canaanites call on Egypt for help
Continue reading "Exodus, part 2. Habiru, Rameses II and the problem of Pithom"