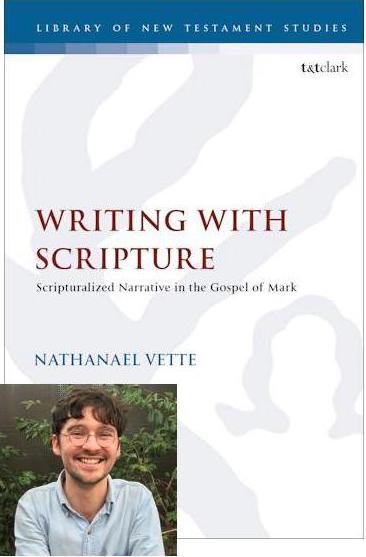 Seven years ago in an online forum I discovered that another person, Ben Smith, had come to a conclusion that I had till then only been toying with. Ben had delved into the question more thoroughly than I had and encapsulated his findings as follows:
What genre do the gospels belong to? I think that they belong to whatever genre the Jewish scriptural narratives belong to. I think that they are conscious continuations of that venerable tradition.

It is not merely that the gospels draw upon and quote the Jewish narrative scriptures; Ozymandias draws upon and paraphrases histories without itself being a history. The issue is that the gospels are, through and through, the same kind of texts as the Jewish narrative scriptures.
Nathanael Vette (NV) in Writing With Scripture likewise speaks of a "biblical style" and what this means for how the reader was expected to respond to the extra-canonical work. Speaking of 1 Maccabees, NV writes,
And as Rappaport and others have observed, the author adopts an evidently 'biblical' style of narration. . . .

The scriptural style of 1 Maccabees serves the propagandistic aims of the author. The Hasmonaean dynasty could not easily lay hold of the traditional means of validating their rule, in either Davidic or Zadokite descent. The author thus seeks to legitimize their rule using the Jewish scriptures. (NV, 76 – The link is to the referenced page in Brill.)
The multiple genres across three languages NV selects for discussion:
— Pseudo-Philo's Biblical Antiquities (LAB) (Latin: Greek – Hebrew)
— Genesis Apocryphon (Aramaic)
— 1 Maccabees (Greek – Hebrew vorlage)
— Judith (Greek – Semitic vorlage?)
— Testament of Abraham (Greek)
The second chapter of NV's Writing With Scripture (WWS) demonstrates how multiple genres across three languages (Hebrew, Aramaic and Greek) use the Jewish Scriptures in various ways to create new narratives and literary characters. The point of the exercise is to determine whether one can discern a firm foundation on which to claim that the same techniques were used in the composition of the Gospel of Mark. If the Gospel of Mark reads like an extension of Jewish Scripture and is woven with scriptural allusions, then it is reasonable to conclude that its author was following some of the literary practices we find in other literature of the Second Temple era. Don't misunderstand, though. NV is not suggesting that the Gospel is entirely fabricated. He will explain in a later section his reason for believing that historical events do lie behind the "scripturalized traditions".
So let's resume my discussion or review of WWS. The previous installments (with corrections since I first posted them) are at
Continue reading "To What Shall We Compare the Gospels? — a review of Writing with Scripture, part 3"