When WikiLeaks first appeared in 2006 . . . human rights lawyers immediately paid attention. WikiLeaks was publishing important information that had been kept from the public but was essential for human rights accountability.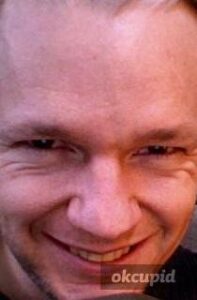 Julian Assange's 2006 OKCupid dating profile using the name Harry Harrison:
"WARNING: Want a regular, down to earth guy? Keep moving. I am not the droid you are looking for. Save us both while you still can. Passionate, and often pig headed activist intellectual seeks siren for love affair, children and occasional criminal conspiracy. Such a woman should be spirited and playful, of high intelligence, though not necessarily formally educated, have spunk, class & inner strength and be able to think strategically about the world and the people she cares about.
"I like women from countries that have sustained political turmoil.
Western culture seems to forge women that are valueless and inane. OK. Not only women!
"Although I am pretty intellectually and physically pugnacious I am very protective of women and children.
"I am DANGER, ACHTUNG, and ??????????????!"
"Harry" went on to say he was directing a "consuming, dangerous, human rights project which is, as you might expect, male dominated". . . . The profile warned: "Do not write to me if you are timid. I am too busy. Write to me if you are brave."
Investigative journalism depends on leaks
Principled government bureaucrats hand journalists documents when they see wrongdoing because they believe the public ought to know what the government is really up to. Principled corporate employees hand journalists confidential documents, which demonstrate the unlawful or unethical practices of powerful corporations. Whatever the public interest is in the material disclosed, public and private sector whistleblowers can face criminal and civil legal action for ensuring the public has the information we need to hold these powerful interests to account
The imperative to protect journalists' sources
Protection of journalistic sources is one of the basic conditions for press freedom … Without such protection, sources may be deterred from assisting the press in informing the public on matters of public interest. As a result the vital public-watchdog role of the press may be undermined and the ability of the press to provide accurate and reliable information may be adversely affected. — European Court of Human Rights, 'Factsheet: Protection of Journalistic Sources', February 2019 [pdf]
This is why WikiLeaks is so dangerous to those in power with something to hide – and why WikiLeaks must be defended and protected.
The role of Wikileaks
Unfortunately, however, in many places around the world journalists can face prosecution if they refuse to reveal their source.

WikiLeaks' model provides a practical solution: its anonymous submission system was specifically designed to provide protection to journalists and whistleblowers that the law does not provide, thereby providing greater encouragement to sources to come forward to better enable 'the vital public-watchdog role of the press'. Together with its robust publication policy, WikiLeaks provides sources better protection and a promise that their material – once verified – will be published. And published with maximum global effect: rather than documents being the preserve of certain elite journalists in the world's capitals, WikiLeaks makes its information available to journalists, citizen journalists, activists and lawyers the world over.

This is why WikiLeaks is so dangerous to those in power with something to hide – and why WikiLeaks must be defended and protected.
A partial list of significant publications
The classified Guantanamo Bay manual detailing US torture techniques
The Minton report detailing Trafigura's toxic dump on the Ivory Coast affecting over 100,000 people which the company had suppressed with a gag order in the UK
'Collateral Murder', a video showing the US military killing two Reuters employees in Iraq
The Afghan War Diary, then 'the most significant archive about the reality of war to have ever been released during the course of a war' [revealing the Australian government lied when it announced the withdrawal of most Australian combat troops from Afghanistan]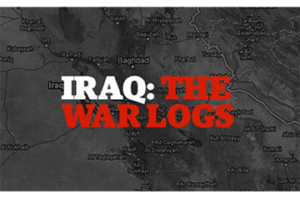 The Iraq War Logs – the largest leak in US military history . . . The documents demonstrated there were many thousands more civilian deaths than reported or acknowledged by the US government, as well as the systemic failure to investigate reports of abuse, torture, rape and even murder by Iraqi forces and abuse in US detention facilities. [The Iraq War Logs were used by lawyers in filing a case against the UK before the International Criminal Court.]
Cablegate became known as 'the largest set of confidential documents ever to be released into the public domain' and there is no denying the overwhelming public interest in the material. From Tunisia to Tonga, Canberra to Cairo, and the West Bank to West Papua, WikiLeaks disclosures provided an unprecedented insight into the conduct of diplomacy and revealed corruption, abuse of power and human rights abuse the world over. [For example, WikiLeaks disclosures related to West Papua confirmed what those of us working on human rights there have long known – the Indonesian military is engaging in widespread human rights abuse while on the payroll of the huge US/Australian-run Freeport gold and copper mine – but the existence of these documents makes it much harder for our governments to deny that it is happening.] [A cable was cited before the European Court of Human Rights in a CIA rendition case from Italy.] [WikiLeaks cables were cited by lawyers fighting for the rights of the Chagos Islanders against the British government]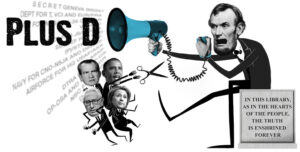 Reports about Sri Lankan military operations against the Tamils and in the groundbreaking documentary No Fire Zone, which led to a UN investigation into war crimes, and were cited by Tamil lawyers in London seeking an arrest warrant for former President Rajapaksa.
All of the above quotations and data is from Jennifer Robinson's chapter in A Secret Australia. I have added the links. The dating profile comes from Leigh and Harding's WikiLeaks
See also: List of material published by WikiLeaks (Wikipedia); for a brief review of WikiLeaks releases relevant to Australia up to early 2011, see Michelle Fahy, with Bill Williams, Sue Wareham and Gerry Schulz, What has WikiLeaks Revealed?, Medical Association for Prevention of War, January 2011. (Cited by Richard Tanter in A Secret Australia)
One would think that the Australian government would be doing something to protect democracy's and Assange's interests. One would also think that all journalists and scholars would be going out of their way to make use of the material and the questions it all raises. The following observations are depressing:
Academic self-censorship
Given more than half a century of such apparently successful attempts to displace attention from the actual nature and consequences of US foreign policy and that of its allies, it is surprising how little academics in Australia have directly utilised the documentary evidence provided by WikiLeaks and Edward Snowden, or used the issues raised by them as a stimulus to further inquiry. Displacement on an institutional scale prevails, in part as a result of purposive state action, and partly the consequence of academic self-censorship.18 — Richard Tanter, "WikiLeaks, Australia and Empire", A Secret Australia, pp. 23 f

18 On self-censorship in academic international relations, see the Forum 'Censorship in Security Studies' in the Journal of Global Security Studies, vol. 1, issue 4, November 2016, pp. 323-360, especially Benoît Pelopidas, 'Nuclear Weapons Scholarship as a Case of Self-Censorship in Security Studies' and Richard Ned Lebow, 'Self-Censorship in International Relations and Security Studies'. — pp. 40 f
And giving Assange the last say in this post:
Of course the phenomena that occurs with us, and that we arc able to document in quite a concrete way, simply reflects the corruption of US academia and English-speaking academia more generally in terms of its understanding of international relations, because of its over-proximity to the State Department, in terms of feeder schools, or think-tanks where people aspire to security clearance or they have other forms of proximity to it, or they are scared about being prosecuted, That has been going on for decades. So the description we have of the world is not the description of the world as it actually exists, because our description of the world rests significantly on what academics have been able to do, and what journalists have been able to do. Enormous sections of that are opaque as a result of this type of self-censorship. So we had to produce a book instead. — Julian Assange in Scott Ludlam and Julian Assange, "Despair and Defiance: An Audience with Julian Assange", A Secret Australia, p. 215
---
Cronau, Peter, and Felicity Ruby, eds. A Secret Australia: Revealed by the WikiLeaks Exposés. Clayton, Vic.: Monash University Publishing, 2020.
Leigh, David, and Luke Harding. WikiLeaks: Inside Julian Assange's War on Secrecy. London: Guardian Books, 2011.
See also:
Brevini, Benedetta, Arne Hintz, and Patrick McCurdy, eds. Beyond WikiLeaks: Implications for the Future of Communications, Journalism and Society. Basingstoke, Hampshire: Palgrave Macmillan, 2013.
---