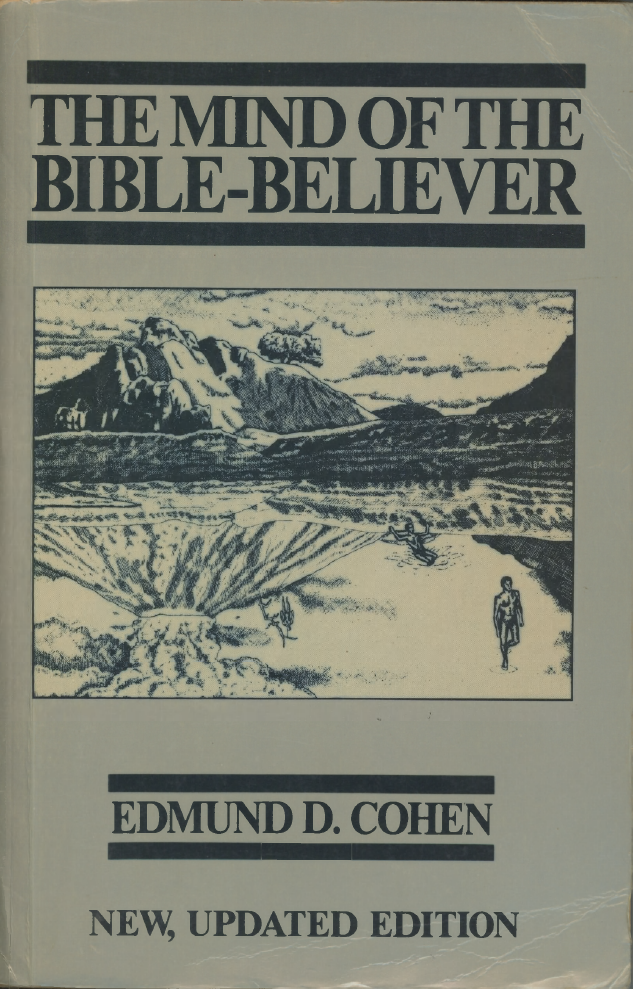 This post is about propaganda and how it works, and how it is working today in an unhealthy way in the United States — as perceived by me, an Australian.
When I was struggling in my last days in a religious cult I picked up The Mind of the Bible-Believer by Edmund Cohen and I hated so much of what I read. My copy of the book is riddled with pencilled notes that do sometimes tick and underline stong agreement but at other times asterisk outraged disagreement. It was early days for me. Take the fourth chapter, The Evangelical Mind-Control System. Its first subsection is headed Device 1: The Benign, Attractive Persona of the Bible. I have a pencilled note against that heading:
No — Bible is an open book. In fact many without in depth study of the Bible say it is very unattractive.
I see now in hindsight that I was missing the point of the argument. But let's get to the point. This post is a follow up to Characteristics of Trump Supporters. I once posted The Benign, Attractive Persona of the Bible. Let's compare the mind-control methods that trap the bible-believer with the propaganda of Trump.
Device 1: The Benign, Attractive Persona of Trump
He's a winner. He promises his supporter's they'll get sick of winning. And he's an underdog, a mere outsider, and boasts that the outsider can change the system. And Fox cable TV is sexy.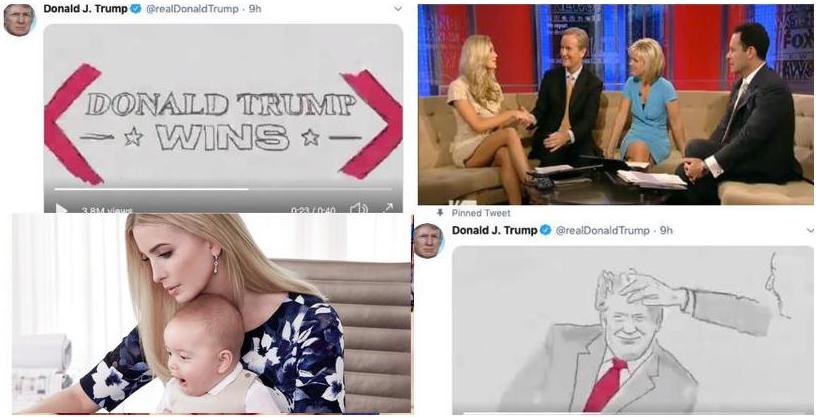 Cohen began his discussion of the Bible thus,
The best things in the Bible are superficial. Another way of understanding the kindly, philanthropic, and surprisingly tolerant old-time religion we described earlier is to note that its proponents took the lovely surface impressions of Jesus in the Gospels and built a whole new religion out of them alone.

. . . .

What I mean by the persona of the Bible, then, is an apparent relevancy of teaching and promise of benefit that finally turn out to have totally different meanings from what the new inductee was led to think. We will encounter it many times, as our analysis unfolds. Little by little, newcomers are brought along to understand the teachings to mean something altogether different from what appeared on the surface—

(pp. 170, 171. My bolded highlighting)
What comes to mind here are points such as "draining the swamp". That phrase once meant shutting down the ability of rich and powerful elites from using their wealth and power to catapult them to even more wealth and power. We have seen in the last few days how a President who has used his office to benefit his own companies and those of his family (Trump enterprises and those of his daughter and wife) while attacking political opponents (e.g. Joe and Hunter Biden) who appear to have been doing much the same.
Device 2: Discrediting "The World"
Edmund Cohen writes, p. 172:
We earlier covered representative biblical teachings requiring the believer to distrust and to disparage reliance on his own mind for knowledge.
Trump continually pounds the message that nothing said by his critics has any credibility. They are all making up "fake news". The Democrats are motivated by an inability to accept that they lost the 2016 election and that's why they continually look for ways to attack "your favourite president". They even "make up fake sources" for their stories.
The message intends that you do not bother to take any notice of critics. You learn to scoff at and close your ears and eyes to whatever comes from the critics. Whatever you here you learn to interpret as emanating from a mental syndrome, the "Trump derangement syndrome". Reporters and mainstream media are described as "scum" and "animals", and Democrats as "savages".
Device 3: Logocide
How far is it possible to go in misusing words—planting them in contexts that distort their meanings and draw their feeling tones and connotations too far into the foreground—to mislead people, confuse them, and mount a campaign of disinformation against them? . . . .
The proposition that totalitarian control over people could be facilitated by the debasement of the language itself has been most articulately expressed by George Orwell in the Appendix to 1984, "The Principles of Newspeak." He explains the use of such a technique in the novel's fictional setting, Oceania, as follows:

The purpose of Newspeak was not only to provide a medium of expression for the world-view and mental habits proper to the devotees of Ingsoc, but to make all other modes of thought impossible. It was intended that when Newspeak had been adopted once and for all and Oldspeak [i.e., English] forgotten, a heretical thought—that is, a thought diverging from the principles of Ingsoc [a contraction of "English Socialism," Oceania's prescribed ideology] should be literally unthinkable, at least so far as thought is dependent on words. Its vocabulary was so constructed as to give exact and often very subtle expression to every meaning that a Party member could properly wish to express, while excluding all other meanings and also the possibility of arriving at them by indirect methods. This was done partly by the invention of new words, but chiefly by eliminating undesirable words and by stripping such words as remained of unorthodox meanings, and so far as possible of all secondary meanings whatever. To give a single example. The word free still existed in Newspeak, but it could only be used in such Statements as "This dog is free from lice" or "This field is free from weeds." It could not be used in its old sense of "politically free" or "intellectually free," since political and intellectual freedom no longer existed even as concepts, and were therefore of necessity nameless. Quite apart from the suppression of definitely heretical words, reduction of vocabulary was regarded as an end in itself, and no word that could be dispensed with was allowed to survive. Newspeak was designed not to extend but to diminish the range of thought, and this purpose was indirectly assisted by cutting the choice of words down to a minimum.

. . . . 

To load a word (including synonyms, cognates and other contextually related words) so that it is no longer serviceable for making an idea conscious, just the right posture of artificial meaning for the word under attack, in relation to its established usages in the language it is part of, must be struck. In the key words of Christianity—which are also key words in human experience generally— we shall shortly see how words are so artfully overburdened that they are put out of commission entirely as vehicles for articulate thought or communication. The biblical assault on key words, loading them with ponderous, contrived, dissonant meanings I call logocide, the killing of words. 1 fully intend the sinister connotation I hope the term conveys. It stands for the Bible's success at what the most vigorous political and commercial exploitations of our century have tried and failed. Language is resilient. Only in that unique transplantation and hybridization of traditions, from defeated Israel to Rome, was it perfected. One might well become convinced that its genius is beyond human capability. But the guile is all too human.

. . . .

We shall examine what key terms (such as life, death, truth, wisdom, righteousness, justice, liberty, bondage, love, hate, will, grace, witness and word) refer to in the Bible and in the intrapsychic life of the Bible-believer.

. . . . 

If asked to choose the most misleading phrase in the Bible, my selection would be the one where truth' and freedom' interact to express something utterly opposed to what the words, in their ordinary meanings, express: "And ye shall know the truth, and the truth shall make you free."104

. . . .

In the New Testament, the notion of love undergoes the most radical transformation imaginable, compared with its precedents. . . . The focal point of love' for others is not the persons themselves but rather acting toward them so as to comply with the commandments. . . . .

(183-84, 186, 187, 205, 211)
And so the word "witch-hunt" is now used to describe the functioning of legitimate Constitutional processes; "treason" is the word now for what was once something closer to a mocking paraphrase; "Do Nothing" Democrats is the word for blocking Democrat legislation from being addressed in the Senate.

Device 4: Assaulting Integrity
We detect impairment of integrity in one who believes what, based on the information of his faculties, he ought to disbelieve.

(235)
Compare the initial reaction: Trump released the transcript of his conversation with the Ukrainian PM and "there was nothing in it" that was blameworthy. It was a "perfect conversation". We read it for ourselves.
With the subsequent events: discovering that lawyer had warned Trump against releasing the transcript; even Fox News is beginning to peep justifications for the mainstream media's coverage of the phone call.
Further, the belief that Trump has "superior intelligence" ought to be questioned when he doubles down and repeats his liddle' Adam Schiff ignorance; his insistence that China is paying tariffs against the most fundamental knowledge of economics, and many more.
And then there is the oh-so-obvious link between submission to the will of the NRA concerning gun legislation and mass shootings.
Device 5: Dissociation Induction
This device may have less of a carryover beyond the world of the religious fundamentalist. It is about the denial of one's real nature and being while striving to live an artificial identity, "putting on" a "new man" (as the Bible says), that denies one's real feelings, even condemning ones natural self as sinful.
If there is a similarity with the wider social-political arena it may be that it is surely well-known that not all immigrants are potential rapists and murderers.
Device 6: Bridge Burning
The discrediting of outsiders, the express prohibition against considering the possibility that an outsider might have something to say worth heeding, and the intensely taboo aura of bad conscience accompanying any thought that might undermine the doctrine, combine to counteract the effects of outsiders in close proximity, with whom the believer may have business. If someone disagrees, that only goes to prove that God has some inscrutible reason for blinding him, and there is nothing to be done. If someone says something that seems reasonable or appealing, that only goes to prove how wily and deceptive Satan is. If the Christian experience seems or feels wrong, that only shows that one has not yet gotten victory over the flesh'. It is expected that what seems right to the saved is topsy-turvy for the unsaved,"and vice versa.

The passages against family and against fraternization with unbelievers, those suggesting that believers are blind', deaf', and dead' to worldly things, and all we have covered that militates against straight thinking about what disagrees with the Christian indoctrination, work powerfully and synergistically together to make the believer impervious to outside influences, even though he may continue to be exposed to them constantly and even though he may remain exposed to the same influences that were his whole cultural milieu before conversion. To keep people in line under such conditions requires something psychologically far more powerful than what suffices to attract a few susceptible people and keep them indoctrinated entirely within the ambit of the sequestered community's group pressure. The dissociated state of mind, so different from any other that it does make the surrounding world seem discolored and distorted, and so different from that of outsiders that the believer can no longer empathically relate to them, is that powerful.

(339-40)
And so open discussion about the issues, and evidence, becomes impossible.
Device 7: Holy Terror
We know how this device works in the world of religion.
Compare: the threat of global financial collapse if Trump is not re-elected; the threat of civil war fractures if impeachment proceedings are permitted to go forward; the threat of banning hamburgers if the "New Green Deal" is implemented; the threat of "socialism"; the threat of being "invaded" by criminals and terrorists, and what else.
"Real power is, I don't even want to use the word, fear," Trump told Woodward and Robert Costa, national political reporter at the Washington Post.
The following two tabs change content below.
Neil Godfrey
Neil is the author of this post. To read more about Neil, see our
About page.
Latest posts by Neil Godfrey (see all)
---
If you enjoyed this post, please consider donating to Vridar. Thanks!
---