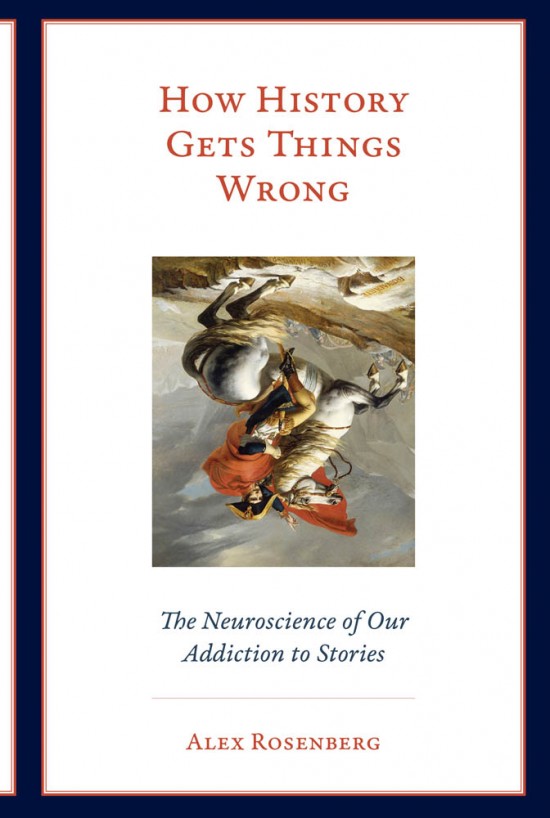 I intend to pause and try to analyse, in future, exactly what is going on when I read a scholar responding to an explanation, a hypothesis, an alternative viewpoint by saying "I don't find that persuasive". My reason for taking on this hope is partly the result of having begun to gain some notion of the main ideas that I first read in
(I further skimmed much of the book but have yet to read it thoroughly.)
Very often the "I don't find it persuasive" is all that is said, apparently on the understanding that it is all that needs to be said, to not accept an argument or attempt at a different explanation for the evidence at hand.
What I am currently wondering is the extent to which the "not persuasive" retort may be derived from the need or desire to have a story, a narrative, that expands or builds one's own larger story idea of how things are or should be. If the rejection of the new idea were based on a cold, hard study of the data then we would expect the response to be more along the lines of: "but how does your idea explain this or that?" and so forth. It would be a critical response with the data under review.
I said I am raising this question "partly as "the result" of reading Alex Rosenberg's discussion of narrative and their place and function in human society. The other part of the reason is having begun a review of Vridar posts as I begin to recategorize, re-organize and re-label them. I am somehow gobsmacked at the amount of deplorable personal attacks, including outright misrepresentation and slander, that has characterized so many biblical scholars engagements not only against amateur outsiders who question their assumptions but even against each other when new paradigms or finds are introduced into the field. And above all, I find it depressing to be confronted in such a concentrated span of time and focus on the extent to which so many core arguments of too many (not all) biblical scholars are illogical, self-serving, contradictory, ill-thought-through, merely speculative, simply very bad. It is difficult to accept that so many of these particular scholars are actually employed as scholars in the first place. On the other hand, I need to add that there are also many excellent biblical scholars putting out very fine research. I find myself wishing that those latter would leave their faculties and departments of theology or biblical studies and apply to join the history and classics departments of their universities. Anyway, enough of the rant. Where was I?
Alex Rosenberg appears to be suggesting that narrative stories function to bind us into our preferred groups. They enable us to see ourselves as part of those stories and in the narratives with those we like or need to get along with. As such, they also have the yin side of their yang. They exclude others, they even have the power to cause us to denigrate and hate others, the outsiders, who take the adversarial role in our narratives. Strifes between races, tribes, countries, are fueled by narratives of the past that get in the way of simply getting together and addressing current needs and issues.
Scholarship at its best, when it's working professionally as intended, works with ways to analyse the data, to make predictions and test them, etc. It is not narrative based in the same way as much of (by no means all) of biblical studies is. Take, for example, the view that the gospels, or even the historical books of the Hebrew Bible, are said to sourced via oral traditions. Really, that's a narrative model. I think that a good number of biblical scholars (and this is understandable given the faith biases of many of them) see themselves as part of that same story, personally as part of that same story, that began with a "scientifically unexplainable" event that evolved into the "Easter myth" and was passed on through oral tradition . . .  until today, . . . — you get the picture.
That, I think, appears to be the framework through which a huge bulk of biblical scholars are working. They are, at bottom, finding ways to elaborate and discover more exciting details of that narrative. They approach their subjects of interest very like the way ancient historians (even Thucydides) approached their narrative histories, with mixes of myth and fact, and with even the facts being interpreted in ways to add to the story they wanted to tell either as a lesson for others or for their entertainment. Either way, the narrative histories functioned to help build or cement group bonds. "This is our history that tells us where we come from and where we fit in."
Few of them approach the foundations of their field in the way critical scientists might start from scratch with the data and whose explanations are almost entirely critical-analytical as distinct from narrative story. Yes, of course, there is much critical-analytical study among most biblical scholars but I find myself thinking that most of that real scholarship functions to add new or revised details to the larger narrative that they are really endorsing.
I don't believe one has to be religious to do this, either. Jesus is a cultural icon for Western societies generally and is not reserved only for his faithful devotees. Recall images of Che Guevara evocative of a passionate and suffering Jesus. John Lennon produced a hit The Ballad of John and Yoko with its unforgettable searing line, "Christ you know it ain't easy, they're gonna crucify me." Even a contemporary atheist biblical scholar published a book with an image of a stereotypical Jesus' face on the cover that looks very much like that scholars' own image. (I should avoid embarrassing him with an identification in this context.) Jesus is not just for the religious. (Evangelical apologists narcissistically preach that "the whole world" is either "for or against" Jesus — simply on the grounds that everybody has reason to make some comment about one of several foundational cultural figures in our society and not, as the fundamentalists like to think, because they tremble and fear or tremble and love him.)
This post is only introducing an idea that has been playing around in the back of my head for at least 24 hours now. I hope I haven't been too gauche in making this initial foray into jotting it down for future reference, elaboration, exploration.