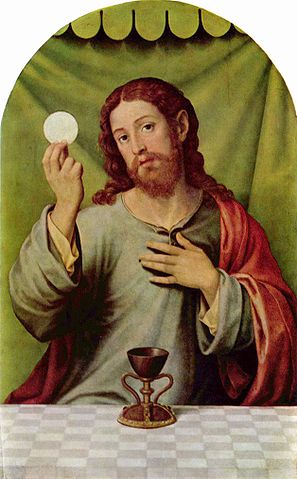 We sold our house in Iowa last summer. After working on it for months, getting it into shape, we decided it was ready to put on the market. Surprisingly, it sold in a single day. A couple came to look at the house the evening it was listed, and they immediately put down an offer. Joy and panic ensued.
Over the decades, like all good Americans, we had accumulated a vast amount of junk. Well, not all of it was actual junk, but we tend to hang onto objects just for the sake of hanging onto them. In the month between selling and vacating that house, I drove back and forth between Amana and Cedar Rapids over and over.
Some stuff we donated. Other stuff we threw away. The rest went into storage.
On those late afternoon trips, heading back to the RV park, I usually listened to audiobooks or lectures. But once, I had wrongly estimated the remaining time and was left with silence. While searching through the FM radio dial for something worth listening to, I came upon two radio stations.
The first was a protestant evangelical station. The minister was telling his audience that Christians should spend as much time as possible every day reading the Bible. It is the word of God, he explained, and you can't make any better use of your time than being in the presence of the word of God.
I flipped to a frequency nearby, which turned out to be a Catholic station. We apparently have a significant population of Roman Catholics in the area, enough to warrant a station devoted to Catholicism. I've driven all over the Midwest, and I can't recall ever stumbling upon a Catholic station until I lived in Cedar Rapids.
The speaker on the Catholic channel said that if Christians could manage it, they should spend a part of every day in the presence of Christ, that is to say, taking the Eucharist. Imagine living every day in the body of Christ, partaking of his love and sacrifice to humankind. What could be better?
It struck me that I had accidentally found — minutes apart — an explanation of the greatest divide between the two branches of Christianity. One focuses on the "Word of God," while the other focuses on the "Body of Christ." For Protestants, the Bible tells them the good news that Christ died for them. But for Catholics, the Bible is a supporting pillar of the faith, but neither the end goal nor the vehicle to salvation. Continue reading "How Should Christians Spend Their Time?"