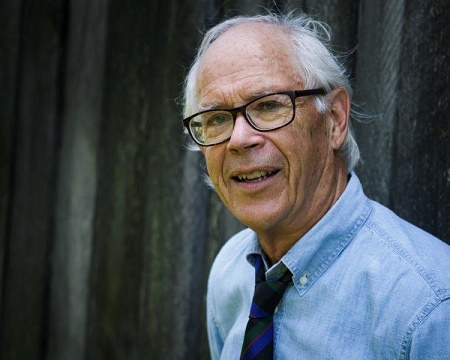 There is much I disagree with in Donald Akenson's book, Surpassing Wonder. The Invention of the Bible and the Talmuds (2001), and Akenson would certainly find himself objecting to some of my posts here on Vridar. But Akenson is a serious figure in the field of historical studies and do find his following statements interesting:
During the twentieth century (and to a lesser degree, before that) thousands of biblical scholars have beavered away at the life of Yeshua. In my reading, they appear to break into two camps: those who accept the rules of the historian's craft (however arbitrary those may be) and those who do not. The second group is impossible for an historian to deal with, because they claim (either explicitly or implicitly as evidenced by the methods they employ) that the rules of proof which apply in secular historical scholarship are all very well, but that there are special evidentiary by-passes when it comes to Jesus-the-Christ. Such works, even when wrapped in historical terminology, really are parts of the history of theology. The first group, the scholars who endeavour to be as rigorous in historical method as possible and who consciously try to avoid special pleading, are much more interesting, not least because they are often first-rate minds and in a very difficult situation. This is particularly true of those who have written on aspects of the historical Yeshua within the last two or three decades. Their position is difficult because (1) in the last quarter of the twentieth century the historical profession generally has become increasingly aware of something that good historians always had known: that there is no such thing as objective historical truth; instead historians deal with the perpetual transience of pale imitation of a final reality that can never be known, a forever-escaping past. Biblical historians, as much as their individual personalities have permitted them, have acted according to the canons of historical investigation, which assert that even if one cannot ever get anything perfectly right it is possible to prove that some ideas about the past are dead wrong. Yet, at the same time, many of the same scholars seem to yearn so deeply for theological-ideological-denominational certainties, that all their efforts at being as objective-as-possible are thwarted. One is frequently reminded of the commonplace assessment of Immanuel Kant, that he spent his entire adult life proving what he had known with certainty when he was five years of age. And (2) the overwhelming majority of biblical scholars are employed by institutions that have a theological or denominational or political ideology (however vestigial) which is based on certain assertions about the nature of the historical Yeshua, the man behind Jesus-the-Christ. These institutional affiliations inevitably involve pressures upon the scholars, or limits on what they can think. It is a hard business to be in.
Given the intellectual and social pressures upon them, it is natural that scholars who specialize in trying to find "the real historical Jesus" become co-dependents. However much they differ from each other on matters of interpretation. evidence, and in their individual unconscious assumptions, they need each other and depend upon each other for confirmation that their quest for the historical Yeshua is a valid enterprise. (538-539)
Two pages later:
the overwhelming majority of scholars who do "New Testament" history are employed by institutions or organizations whose roots are in religious belief. Which means: more than any other group in the present day academy, biblical historians are under immense pressure – sometimes overt, sometimes subliminal, but virtually omnipresent – to adjusl their scholarship, to theologize their historical work. The maintenance of scholarly integrity by so many of the biblical historians is the product of considerable individual heroism. The pressure they frequently experience helps to explain why one encounters so often in the literature appeals to consensus. (541)

Akenson, Donald Harman. 2001. Surpassing Wonder: The Invention of the Bible and the Talmuds. Chicago: University of Chicago Press.
Thanks to "Ignorant Amos" from whom I learned of Akenson's Surpassing Wonder.
The following two tabs change content below.
Neil Godfrey
Neil is the author of this post. To read more about Neil, see our
About page.
Latest posts by Neil Godfrey (see all)
---
If you enjoyed this post, please consider donating to Vridar. Thanks!
---