Just as I finished reading Steve Mason's A History of the Jewish War, AD 66-74 an article Why Did Vespasian and Titus Destroy Jerusalem? by David Gurevich appeared in TheTorah.com (h/t Jim Davila's PaleoJudaica). Gurevich's views make an interesting comparison with Mason's.
Both align with the view that the emperor Vespasian presented the destruction of Jerusalem as a major victory against a most significant threat to the Roman imperium in the East so that both he himself and his successor son Titus would be feted as the preservers of Roman glory and even as the ones who expanded her empire. The year 69 is infamous as the "Year of the Four Emperors", being blighted by civil war in the wake of Nero's suicide, and since Vespasian was from a social class lower than the aristocracy he was not the obvious choice for the one who would restore order and stability to the empire. But by presenting his and his son's destruction of Jerusalem and its Temple, and by his subsequent establishment of Judea as a brand new province, Vespasian was able to present himself as not only the restorer of a stable peace but even as the pair who expanded Roman power and grandeur.
In reality ….. well, let's not dwell upon the reality at this moment of the excitement of restoration of peace and expanding imperial fame.
Before CNN, Al-Jazeera and Twitter emperors relayed their messages through public displays, monumental constructions and coinage.
Public Displays:
Triumphal marches through the city of Rome were not awarded for the mere police-duty of bringing a few wild dogs to heel. But if such a police-duty could be presented as something much more than that, as even an expansion of imperial boundaries and the defeat of an existential threat from the barbaric Orient, then one would have to be supra-human to resist such a temptation. Triumphal processions displayed graphic images of the mighty Roman armies destroying the cities, homes and persons of the aliens; they displayed the vast wealth of treasures captured; and the displayed prisoners, including the enemy leader who was doomed to be executed at the end of the Triumph.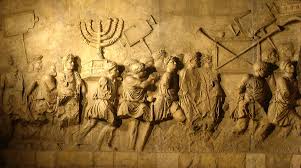 Monuments:
There was the Triumphal arch, towers and monuments, dedicated temples and other vast monuments. The grand Colosseum begun by Vespasian contained relief carvings commemorating the Judean "conquest".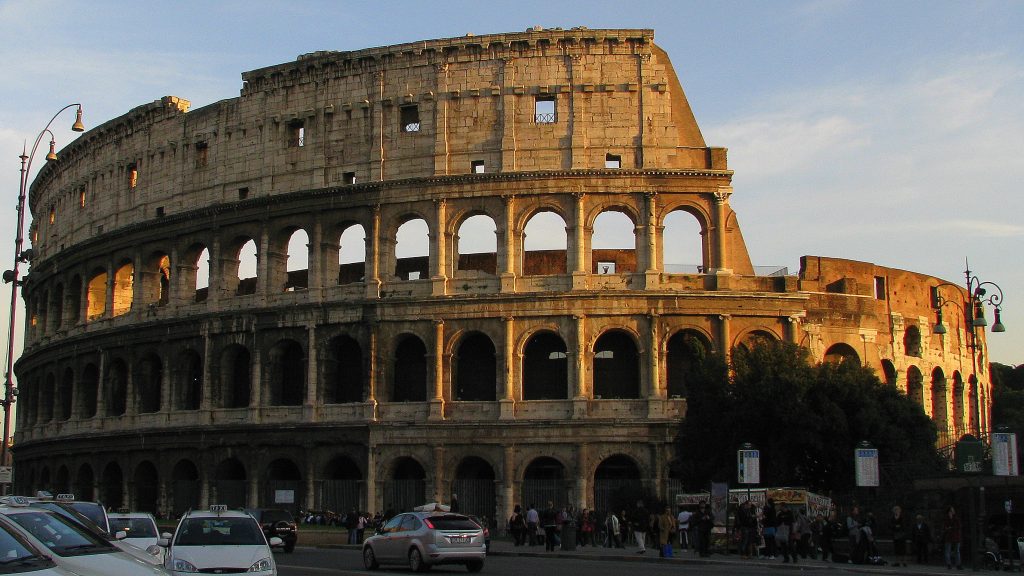 Coins:
Everyone needed money and the "emperor" had the power to convey whatever messages he wanted through this medium.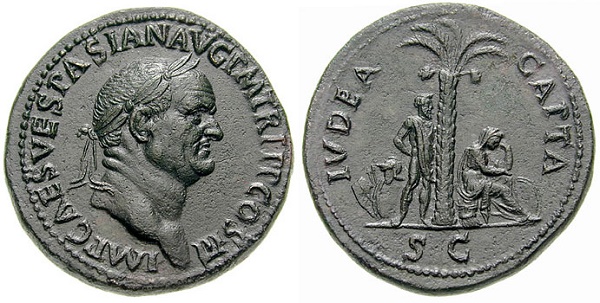 The Reality
Rome's operation against Jerusalem was nothing more than the elimination of a local rebellion. Such actions were not the sort of thing that earned generals or emperors Triumphal marches and honours. There never was a threat to the empire's borders. There was no expansion of imperial territory. Apart from a few "mopping up" actions to remind the population of the terror of Roman power and to keep the troops fit there was no other fighting. (The only exception was a detour to help King Agrippa bring a couple of his wayward cities back into his fold.)
Why the destruction of Jerusalem?
According to Steve Mason Jerusalem became the refuge for renegades who had every reason to fear falling into the hands of the Romans. They were wanted for previous attacks on Roman forces. Once they took control of Jerusalem, having murdered the leadership who had expressed willingness to submit to Rome, Jerusalem was doomed.
Rome had been quite content to let Jerusalem be until certain frustrated groups sought their own violent solutions to neighbourhood problems. Once Rome intervened to restore "the peace" certain Judeans felt Rome was unjustly favouring the "wrong" side and retaliated against the military.
Nero at this time was desperate to raise money and sent Florus to extract whatever he could by any means from Judea, including its temple treasures. Understandable but unwise reactions led to Vespasian being sent with a few legions to put Jerusalem rebels back in their place.
Once a campaign is under way and contact made with the enemy original plans are commonly thrown to the winds as events themselves take control with a mind of their own. Galilee on the whole followed Sepphoris in quickly submitting to Rome, but once a similarly minded leadership in Jerusalem was removed by those who had nothing left to lose no such option was possible for that city.
Gurevich's take is somewhat different in that he argues that Vespasian deliberately chose to destroy Jerusalem and its Temple to give himself and his son a display of power — images of brutal conquest — that could be exploited for its propaganda value back in Rome and throughout the empire.
Mason, on the other hand, suggests that we cannot know the inner motives of such actors and the nature of the evidence is most economically explained by Vespasian making the most of the opportunity that the destruction of Jerusalem presented to him. (There is no reason to introduce other factors such as widespread messianic hopes, by the way. But that's another post.)