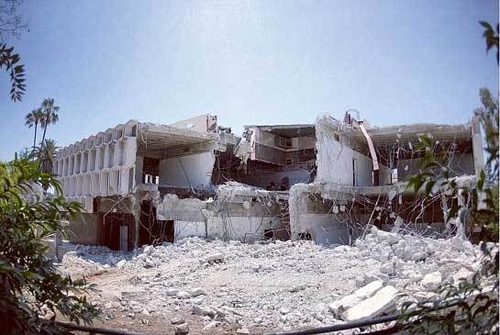 A number of my critics have seized upon the fact that quite some years ago I was a member of the Armstrong cult, the Worldwide Church of God usually to indicate that I am therefore by nature some sort of unreasoning fanatic. The inference appears to be that just about anything I have written or done should be interpreted as evidence of a fundamentally immoral and psychologically damaged individual. This was certainly the message Maurice Casey sought to convey in his final book, Jesus: Evidence and Argument or Mythicist Myths? Others (e.g. West, Crossley, McGrath, Hoffmann) have uncritically leaped in to praise Casey for his "research" into the biographical details of people such as myself, failing to notice that in my case, at least, that he relied upon nothing more than a small section of an old web post I had composed for a very particular audience of fellow ex-cultists for the purpose of offering encouragement to other ex-members who had been through the same experiences. Had Casey's readers turned to his source they would have seen (had they wished to see it) that I wrote much else that refuted some of Casey's own selective reading.
But here's the point I want to make in this post. I was expelled from the cult. More than once, actually.
I was kicked out in the end for going public with my questions about its teachings and its practices. Critical thinking, research into "the other side" of those things the Church disagreed with, led me to see that the Church and its leaders were very ignorant not only with respect to history, psychology, but even in the Bible itself. R. Joseph Hoffmann has said that I am merely trying to "rewrite" my experience with the cult but that is his own wishful thinking. I cannot rewrite the fact that I was kicked out, excommunicated, with my name read out in all the churches as members were being warned to shun me now that I was in the "bond of Satan".Even a few years before I was kicked out for good I had been "suspended" for over a year if I recall. Part of the reason for that (only part) was that I had come under the suspicion of some new ministers for having heretical questions.
So why did I hang around for years after I had my doubts? The reason is that that's where my whole life for some years had been. I was married to a fellow member, and when we had children the only life they knew was membership of the Church. It's not a simple decision to just walk out when all your supports are there and so many others very close to you will be affected in serious ways.
I said I was kicked out twice. The first time was done "quietly" when I declared my hand more openly after my marriage breakup. That's when I posted scores of letters to other Australian members with contact details for anyone interested in learning the "facts" about the Church, its leadership and teachings. The local minister phoned me then to tell me in livid rage that he was "putting me out!"; I had to chuckle and remind him that he couldn't put me out anymore because he had already done so weeks earlier. I was already out at the time! "Yeh, well I'm just letting you know for sure this time," was his frustrated reply. 🙂
The point of this post is to put out a reminder for anyone who has not been through the experience of such a church not to judge, not to assume that membership means irreversible brain-damage, let alone incorrigible character and psychological deficiencies. It really doesn't hurt to get to know the person before reading them through stereotypes of any sort.
By the way, another point worth noting is that the WCG fell apart not very long after I left anyway (I didn't know my membership was so critical! 😉 ) — and quite rapidly changed most of his teachings. So much for the assumption that fundamentalists cannot change! Examples:
It rejected its teaching that the US and Britain were the descendants of the lost tribes of Israel. That meant most of their prophetic teachings went out, too.
It abandoned its teachings on the seventh day sabbath and tithing. Local churches could decide what day they chose to worship, I understand.
They rejected the Jewish feasts and food laws and embraced Christmas and Easter.
They ditched their God-is-a-family (and that we are destined to become "God") doctrine and adopted the Trinity belief.
They became much more open, inviting outsiders, nonmembers, to attend (though this practice had begun earlier).
And even the founding "Apostle", Herbert Armstrong, was said to have been a "false prophet", I believe.
I think all of the above is significant. Of course many members left but it does show that people really can change — even fundamentalists.
One thing they have not changed, however, is the authoritarian structure at the highest level. Some leaders find it hard to give up their perks.
I must add, too, that my experience was not unique. Many other over the years (the early years) also left, were declared to be in the "bond of Satan", etc. It was a tough ride. One figure bandied about was that a third of all who had joined had "fallen away" — though I don't know if that figure was based on anything more substantial than biblical prophecy.
The Otagosh blog run by Gavin Rumney is primarily about and for fellow ex members of the Worldwide Church of God.
The following two tabs change content below.
Neil Godfrey
Neil is the author of this post. To read more about Neil, see our
About page.
Latest posts by Neil Godfrey (see all)
---
If you enjoyed this post, please consider donating to Vridar. Thanks!
---