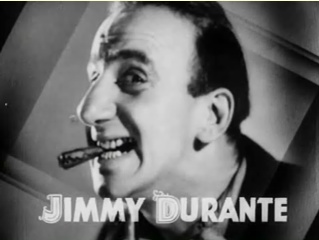 Early this morning, I was sipping coffee and catching up on some Biblioblogs. Hey, did you notice we're number 31 on the list of the Top 50 Biblioblogs? Thanks for reading Vridar! Anyhow, I was reading the latest posts on the Ehrman blog, and lo and behold it turns out Brother Bart is interested in memory.
On 29 March, he told his readers he had lost interest in a project (a commentary on gospels for which we have only fragmentary remains), and was focusing his attention squarely on a book about how early Christians remembered Jesus.
As many of you know, I have spent almost all my research time for more than a year now working on issues of memory. I have now read all that I need to read for my next book, a trade book for a general audience, on how Jesus was "remembered" by early Christians in the decades before any of the Gospels were written. My plan is to start writing on Tuesday. Gods willing, I'll have the book in draft by the end of April. The idea is to have it published next year about this time, early spring 2016. (Ehrman, "My New Project on Memory")
I'm somewhat envious. I have clearly not read all I need to read on memory. I will probably still be slogging through my series on memory on into 2018, if I'm lucky. Of course, my interests are quite different from Dr. Ehrman's, but I've found that the subject matter is so vast and difficult to grasp, that I'm still doing basic research, even to the point of re-reading what I thought I had already understood.
Sometimes you can't read a book until you've read it, which may sound like a Yogi-ism, but that's often the way it goes. Just as individuals need a social framework for memory, so we also need intellectual scaffolding to understand scholarly works on sociology, psychology, history, etc. Often the initial frameworks we construct fail, and we must rebuild them.
If I hadn't read and re-read Maurice Halbwachs (just as I had to read and re-read William Wrede), I would probably still hold to the incorrect impressions left by the Memory Mavens, especially Barry Schwartz. I would have only a sketch, a caricature of Halbwachs, instead of a more complete understanding, which I'm still trying to gain.
And that brings us to Ehrman's post from 3 April, in which he wrote: 
The Maurice Halbwachs that Schwartz invokes here is one of the truly great pioneers in the study of memory –specifically, memory as held by social groups, "collective memory." We will meet him again in chapter 6. Halbwachs had a rather extreme view of how we remember. He thought that literally all of our memories are social memories, that we can't actually have any personal, private memories, but that every memory we have is necessarily influenced by, shaped, and provided by our various social contexts. (Ehrman, "Remembering Lincoln," emphasis mine)
The parts in bold in the above quotation are misleading, if not flat-out wrong. Say what you will about Ehrman, but you can't deny that he expresses himself clearly and knows how to reach a broad audience. Hence, the excuse that we can anticipate from his defenders — namely, that Ehrman didn't mean what he wrote — simply won't hold water. I think we have a right to be concerned that Erhman does not understand Halbwachs's views on social memory, which does not bode well for his upcoming book.
Halbwachs actually did draw distinctions between individual memory and social memory. And he understood that all memory actually resides within the people who comprise the group.
While the collective memory endures and draws strength from its base in a coherent body of people, it is individuals as group members who remember. (Halbwachs, 1980, p. 48)
So, what exactly did he mean by "group memory" or "collective memory"?
We are not accustomed to speaking, even metaphorically, of a "group memory." Such a faculty, it would seem, could exist and endure only insofar as it was bound to a person's body and brain. However, suppose that remembrances are organized in two ways, either grouped about a definite individual who considers them from his own viewpoint or distributed within a group for which each is a partial image. Then there is an "individual memory" and a "collective memory." In other words, the individual participates in two types of memory, but adopts a quite different, even contrary, attitude as he participates in the one or the other. (Halbwachs, 1980, p. 50, emphasis mine)
Halbwachs differentiated between the autobiographical memory of a person and the collective memory within which individuals participate. But neither resides in a vacuum. There exists a symbiotic relationship between each type of memory.
On the one hand, [the individual] places his own remembrances within the framework of his personality, his own personal life; he considers those of his own that he holds in common with other people only in the aspect that interests him by virtue of distinguishing him from others. On the other hand, he is able to act merely as a group member, helping to evoke and maintain impersonal remembrances of interest to the group. These two memories are often intermingled. In particular, the individual memory, in order to corroborate and make precise and even to cover the gaps in its remembrances, relies upon, relocates itself within, momentarily merges with, the collective memory. Nonetheless, it still goes its own way, gradually assimilating any acquired deposits. (Halbwachs, 1980, p. 50-51, emphasis mine)
Why is it important to understand that there are two different kinds of memory? I don't think I'm putting words in Halbwachs's mouth when I say it's essentially because one is a psychological phenomenon, while the other is a sociological phenomenon, and as such they serve different needs, have different characteristics, and follow a different set of rules.
The collective memory, for its part, encompasses the individual memories while remaining distinct from them. It evolves according to its own laws, and any individual remembrances that may penetrate are transformed within a totality having no personal consciousness. (Halbwachs, 1980, p. 51)
Ehrman is right when he says that all our memories are "influenced by, shaped, and provided by our various social contexts," but if he really thinks that Halbwachs argued that "literally all of our memories are social memories," then he has badly misread the source material.
Why does it matter? In Bart's case, it's important because he has much to say about false memories and memory distortion. I fear that he will once again focus on the psychological reasons for distortion (recall his overuse of the telephone game metaphor) and ignore the sociological reasons, which by their nature will be quite different.
I'm not suggesting that we ignore the inherent problems with eyewitness accounts or the frailty of human recollection. Instead, I'm insisting that collective memory brings with it an entirely different set of problems with respect to the practice of history, and we need to understand those issues if we want to have any hope of getting it right.
On 4 April Ehrman wrote:
In the context of talking about memories that can be frail, faulty, and false, I will be discussing memories of Jesus' life and death in particular. Here I will try to show that some of the memories of Jesus held and passed along by early Christian story tellers — as evidenced by stories still preserved in the written records of the Gospels, both canonical and non-canonical — were false. It's certainly true that some of these story tellers may have intentionally made up stuff that happened. We really can't tell any longer whether or not the false memories were intentional deceits (although this seems inherently unlikely to me; but it doesn't really matter one way or the other); but once these stories were in circulation, they affected how other people did remember the life and death of Jesus. And so I will be trying to isolate some of the most important false memories still preserved in the Gospels. (Ehrman, "Sketch of My Book," emphasis mine)
But check it out — he has a special deal for his fans. If anyone would like to read Ehrman's book in advance with the goal of gentle correction, all you have to do is donate $1,000 to his blog. For that meager sum, he'll send you an advance draft and thank you by name in the acknowledgments.
I think I'll pass.
---
Halbwachs, Maurice
The Collective Memory, Harper & Row, 1980
The following two tabs change content below.
Tim Widowfield
Tim is a retired vagabond who lives with his wife and multiple cats in a 20-year-old motor home. To read more about Tim, see our
About page.
Latest posts by Tim Widowfield (see all)
---
If you enjoyed this post, please consider donating to Vridar. Thanks!
---