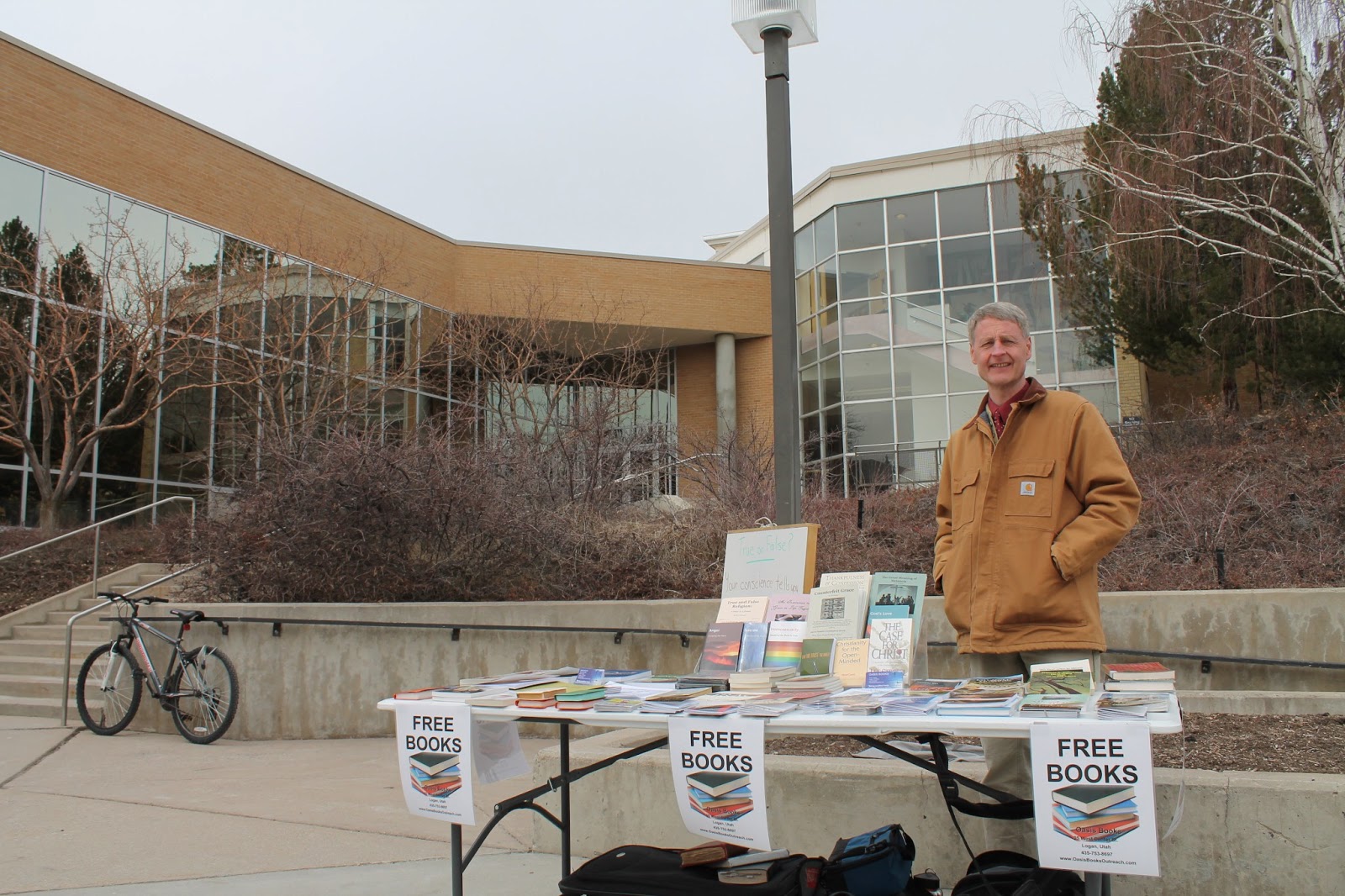 I have some sympathy for people who embrace religious faith, even Christianity. I have a lot of respect for scholarly research, including that into Christian origins.
But I loathe some forms of Christianity that do irreparable damage to many people. I also have little respect for public intellectuals (scholars) who betray their public by fostering personal antipathy towards those who raise radical questions about the foundations of their work and protect their professional status and faith by means of culpably ignorant and fallacious arguments.
So I have some reservations about attacking religious belief head on. I'm reminded of Tamas Pataki's point about the importance of trying to understand the function of religion for so many: "its emotional significance for its adherent, its intimate relations to human needs." I know I am much better off as a person since having turned my back on religion. I do believe (in theory) that all of humanity should be much better off without religion. But then I wonder if that belief assumes some kind of overly optimistic view of human nature.
I don't mean that I'm comfortable with the way things are. I suppose I would find myself rejoicing like an angel in heaven over learning of another friend who learned to leave God behind and walk through life as a humanist, naturalist, rationalist, atheist, or whatever term they thought most apt for capturing their new identity.
And it's certainly good that there are others who take the time to expose the follies of faith for those whose time has come to listen. I am riled every Thursday when I see members of a religious cult setting up at a main crossroads on campus a display stand of their tracts and standing there attempting to invite young overseas students who are away from family, friends, cultural roots into conversation. Preying on the vulnerable (many have scarcely heard anything about Christianity before they arrive) looking for a new friendly community. Lovebombing. I wish I could do a Christ and overturn their table and whip them out of the grounds.
On the other hand I have no desire to go out of my way to try to deconvert my grandmother.
Then there are the bible scholars.
I don't mean scholarship. The distinction is important. Richard Carrier's point is pertinent: 
Finally, however, one last remark is needed on mistaking Christian apologetics for objective (or even mainstream) scholarship (a point I'll briefly revisit in the next chapter). It will not be the aim of this book to debunk apologetic reconstructions of the historical Jesus or the origins of Christianity. I take only secular scholarship seriously-which doesn't mean secular scholars (since a great deal of secular scholarship is produced by the devout), but rather scholars who rely on secular methods and principles of scholarship (a good example being the late Raymond Brown). Because apologetics differs from scholarship. Apologists ignore methodological distinctions between the possible and the probable in order to maintain the defensibility of a religious dogma. But that isn't how objective scholars behave. (On the Historicity of Jesus, p. 14)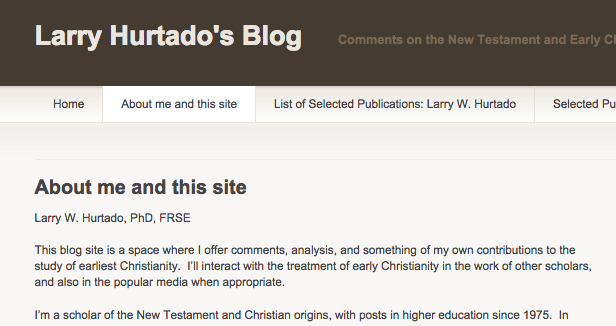 My recent attempt to prompt Professor Larry Hurtado to explain how he can write so confidently for his readers that the Book of Acts is a reliable source for certain historical problems facing the early church ended in disaster. At every point he avoided directly answering my question — until his final comment when he swept it aside with the very fallacy Carrier points to in the above extract.
I have to conclude that Hurtado is an apologist. Now he has also produced some fine genuinely scholarly publications. It makes no difference for me if his motive was to find scholarly rationales for his biblical faith. I have a brain, some background in formal education, have read reasonably widely and engaged in informative discussions with many academics. I can generally see when his arguments are sound — both with respect to logical coherence and evidence — and when they are less firm. I follow up many of his citations to assess the strength of the support he claims for his arguments. That's when I feel I begin to come up to a reasonable footing that enables me to dialogue with his arguments.
I am also conscious of my own biases and interests and can recognize when I find myself leaning towards a certain scholarly conclusion because it provides support for my own perspective. So when Hurtado argues for a very early high Christology I can see the value in that idea for my own view that Christianity quite probably began with a celestial Christ who was later (i.e. after the chaos of the first Jewish War and its aftermath) anthropomorphized. That worries me. I have to ask myself how sound my own arguments are if they are so quickly attracted to conclusions before I examine all the evidence in detail. I've been seriously wrong before. I don't want to go there again if I can at all help it. So I seek out books making the opposing arguments and study them always aware of my own bias and limitations in knowledge.
I expect professional scholars to do the same. I'm an amateur and if I can do it it's the least I expect of the professionals.
It's the same for my political and social views. As I learned more I came to see that ideology (I mean "good" ideology that supported human rights) was dictating certain views of my leftist-socialist friends that contradicted the scientific or scholarly research. One friend even censured me for merely having two politically incorrect books in my collection.
literally deletes my point that other historians have more sound and valid evidence for the existence of even certain slaves and rhetors and side-walk teachers in ancient times than they have for the historicity of the Hellenist sect in the early chapters of Acts . . .
and proceeds to castigate me in effect for intellectual dishonesty and incompetence . . .
and then claims we can be sure these Hellenists did exist by pointing to data that makes no difference whatever to whether the Acts account is remotely historical . . .
and apparently conscious that his points are not really doing the job adds the vague words "and other" evidence . . .
then I feel pretty sure I am not dealing with a genuine professional but a defensive apologist. I also wonder why my questions and arguments are met with such hostility and no sound answers.
We know some Jews spoke Greek and some of these moved from the Diaspora to Jerusalem; ergo (Hurtado "reasons") we can be confident the Acts account about the Hellenists is "probably" historical — therefore it is historical. Deep down it seems Hurtado does acknowledge that his reasoning is flawed, that these prove no such thing, so he adds "and other" evidence. But at that point he closed the thread so no-one can question him any further.
"Mired in naiveté and possibiliter fallacies" as Carrier would say (OHJ p. 251).
One could well ignore this sort of apologetics if it were not for the fact that these scholars are presenting themselves as public educators. Hurtado has explained that that is the purpose of his own blog.
I have little patience with certain types of religion because of the damage they inflict. Everyone has a right to information that affects their lives. But public intellectuals like Hurtado in this instance are betraying the public by their agenda-driven intellectual . . . . (should we call it incompetence or dishonesty?)
James Crossley has put his finger on the problem. See
Crossley has also teamed up with two leading exponents (Anthony Le Donne and Chris Keith) of the use of memory theory as a tool for investigating the historical Jesus and Christian origins at The Jesus Blog. Can we hope for something better from this quarter? I'd love to think so. But my hopes are not lifted when I see one of their recent posts is a panegyric to "hope in Christ".
And Crossley himself, though not a believer, refused to allow a question of mine pitting scientific research in genetics against his ideological message about Jewish racial history.
No man can serve two masters. What do they love more? Critical scholarship or faith?
Perhaps they believe their faith is strong enough to survive any reshaping that honest intellectual inquiry will demand. If so, one must wonder if they have pre-judged the outcome and conditions of their scholarly pursuits.
The following two tabs change content below.
Neil Godfrey
Neil is the author of this post. To read more about Neil, see our
About page.
Latest posts by Neil Godfrey (see all)
---
If you enjoyed this post, please consider donating to Vridar. Thanks!
---