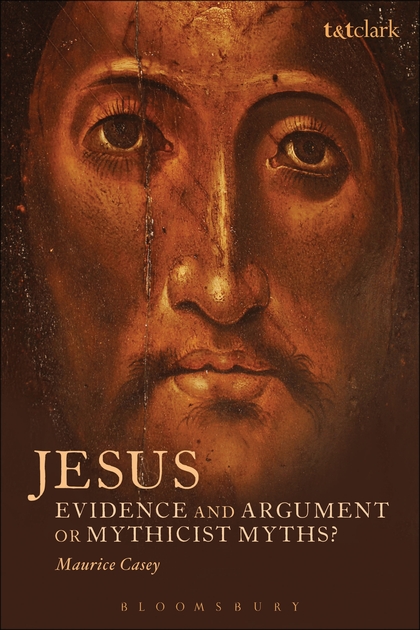 When I first read Maurice Casey's descriptions of me and this blog I couldn't take them seriously. Anyone who knows me — even if only online — knows what absurd nonsense his accusations are. They are nothing but the malicious payback over my temerity to address critically what I believe are the unfounded assumptions and fallacious reasoning behind some of his and his friends' arguments. Perhaps my biggest sin of all was that I sometimes resorted to "entertaining and somewhat naughty comments", a bit of gentle satire, to drive home my points when they seemed to elicit nothing but abusive insults in response. "Entertaining satire", I thought, was more appropriate than repaying insult with insult. "Entertaining and somewhat naughty comments" is Maurice Casey's way of describing a colleague's words. He has a different description for mine.
A few scholars, among them Jim West, James Crossley, Joseph Hoffmann and James McGrath, have indicated that they seriously believe Casey's "research" (sic) into the biographical details of various "mythicists" is "valuable" and "informative". This post tests their evaluation against the evidence relating to one case-study in Casey's book, Jesus: Evidence and Argument or Mythicist Myth?
Casey accused this Vridar blog of being
ignorant, opinionated, rude and malicious. (p. 27)
Anyone can make up their own mind on that one just by reading a few posts.
Of me he has said that I
do not understand scholarship. . . love to misrepresent scholars, especially by portraying [them] as ignorant (p. 27)
And if you're not just a lurker but sometimes comment on Vridar Casey says "most of" you are no different.
On this blog's right hand column there is drop down box from which readers can select an archive on any specific topic I have posted about. Listed there are posts to 156 books by various authors, 223 posts in all. Anyone curious enough can select any one of those posts see how often I have "loved to misrepresent" the work discussed and how many times I loved to portray the authors as ignorant.
I hardly have to defend myself where anyone interested can see for themselves the facts of the matter. Continue reading "Maurice Casey's Calumny: My Reply"