Part 8: A Different Kind of Messiah? — An astonishingly persistent misconception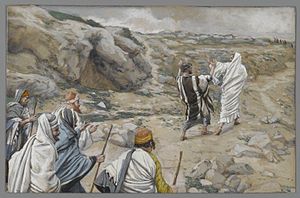 This unit picks up after our mid-stream break in which we answered the question: "What Is the Messianic Secret?"
Restatement of purpose
It is not my main purpose to argue for or against Wrede's thesis. That isn't why I've embarked on this reading expedition. My reasoning is straightforward: Before we agree or disagree with Wrede, we ought to know what he really said. As I've mentioned in earlier posts, The Messianic Secret had a profound impact on NT scholarship. Yet that impact is mostly misunderstood and largely muffled by scholars and laymen who opine on the subject with only the most cursory reference to the actual source material.
I note with some sadness the historical irony here. Wrede continually asked his fellow scholars to stop ignoring Mark. Instead of asking, "Why did Jesus do that?" we first should ask, "What did Mark mean when he wrote that?" Having learned nothing from The Messianic Secret, scholars now ignore both Wrede and Mark.
The vast majority of scholars who talk about the Messianic Secret are clearly ignorant of Wrede's work. They waste our time by rehashing arguments that Wrede already convincingly addressed and discredited. And they do a disservice to their students and the reading public who get a distorted view of what the Messianic Secret is all about.
A short autobiographical digression
When I left the USAF back in '92, I ended up working for a consulting company that specialized in information technology (IT) management, and which also dabbled in business process re-engineering (BPR). We became heavily involved in helping the Air Force with the merger of the old AF Systems Command and AF Logistics Command into the combined AF Materiel Command. Specifically, we were to assist them in deciding on a single set of IT standards, methods, processes, etc.
I found myself in the unexpected role of facilitator in round-table discussions, with a group of high-ranking, strong-willed people who had larger-than-life egos. They were all rulers of their fiefdoms, and quite unaccustomed to being told how to run their businesses.
My job was to keep the discussion on an even keel, to make sure everyone contributed to the discussion, and to gently guide the group to a consensus. One of the rules that we followed (and which I enforced) was this: Before anyone could disagree with a previous point, he or she had to restate it to the satisfaction of the person who had made that point. You would be amazed at how well this rule works not only in de-escalating tensions but in saving time.
How does it save time? Well, people don't hear very well when they think they and their cherished beliefs are under attack. So when Mr. X would speak up and say, "I disagree with Ms. Y, because the real problem with . . ." My job was to say, "Hang on. Explain what Ms. Y said." Immediately his posture would change. Instead of leaning forward aggressively, he would usually sit back, reflect a moment, and say: "Well, I think she said . . ." The ensuing give-and-take helped to clarify the issues at hand, and more often than not, Mr. X would admit that he had misunderstood Ms. Y. Frequently they found that they were actually in "violent agreement."
I tell this story to explain why I have such a strong conviction about understanding a work before criticizing it or proposing "better" explanations. The vast majority of scholars who talk about the Messianic Secret are clearly ignorant of Wrede's work. They waste our time by rehashing arguments that Wrede already convincingly addressed and discredited. And they do a disservice to their students and the reading public who get a distorted view of what the Messianic Secret is all about.
"Don't get the wrong idea about me."
I almost hate to bring up Bart Ehrman again as a bad example, because it's starting to look as if we're unduly picking on him. He is not uniquely wrong at explaining Wrede; in fact in some respects he's better than most. However, his assessment of the Messianic Secret motif is very instructive with respect to the idea of "different kinds of messiahs." In his survey textbook, The New Testament, he summarizes Wrede's thesis. He misses many of the nuances of Wrede's arguments, but he's generally accurate.
However, because Ehrman sees the gospel of Mark as an "ancient religious biography" (see Chapter 4), and because he fails to understand that Wrede's questions are more about Mark, not the historical Jesus, he finishes his assessment by shooting over the heads of Wrede and Mark, offering the following historical explanation to what is essentially a form-critical question:
Why then the commands to silence? One explanation is that Jesus in Mark's Gospel does not want people to have the wrong idea about him, for example, by thinking that he is the kind of messiah they have anticipated. For Mark, the title "messiah" does not signify earthly grandeur and power but just the opposite. As messiah, Jesus was the Son of God who had to suffer and die. (p. 75, emphasis mine)
This notion of a "different kind of messiah" that the disciples did not understand is common in scholarship and has been around for at least a century and a half. In 1964 O. M. Rao wrote:
The disciples did not know what the Messiah was because of their Jewish background and their conception of the Messiah and His role. For this reason, Christ when He spoke of His coming passion, in those three formal passion sayings — recorded in Mark (Mark 8:30; 9:30; 10:33), was not understood by the disciples. . . Suffering and death included by Christ in the role of the Messiah based upon the role of the Suffering Servant were not visualized by the disciples. Their views are grounded on the role of the 'Son of Man' depicted in the prophecy of Daniel (7th and 10th chapters) and the Book of Enoch. To answer the question, 'What is the Messiah?', in terms of the fusion of the roles of the Suffering Servant and the Son of Man was foreign to the idea of the disciples. They did not know what the Messiah was in terms of Christ's interpretation.
James D.G. Dunn writes (in his article, The Messianic Secret in Mark, from Tyndale Bulletin 21 (1970) pp. 92-117):
[I]f the confession is historical, then it seems to me that the command to silence is best explained not as part of a secondary theological motif, but as a measure taken by Jesus to prevent this false idea of Messiahship gaining fresh currency. This misleading and dangerous half-truth must be both silenced and corrected. Hence Jesus immediately responds both negatively and positively. In this connection note particularly how closely Matthew and Luke link the injunction to silence to the subsequent passage. Luke makes it all one sentence and Matthew indicates that Peter's confession led to repeated teaching about the nature of Messiahship. The evidence is very strong therefore for seeing in this passage a substantially accurate account of an actual event in Jesus' ministry — an event which is obviously of Messianic significance. (p. 106, emphasis mine)
R.T. France champions what he himself calls the "'historicist' approach to the messianic secret." In his massive commentary on the Gospel of Mark, he writes:
It is precisely because Jesus' concept of Messiahship is so new (one might almost say perverse) that it was dangerous to use publicly a title which had, for most Jews at the time, its own ready-made connotations, which were very different from Jesus' sense of mission. (p. 331, emphasis mine)
Again and again, scholars use this historical contrivance to explain away the odd behavior of Jesus, because they think it sounds plausible. Why did Jesus tell the disciples to shut up about his being the messiah? Why did he abruptly end the discussion? Because they had the "wrong kind of messiah" in mind.
After all, isn't that exactly how we all react when somebody misunderstands us? Suppose you tell your spouse you want to buy a Jaguar. She (or he) doesn't realize you meant a car and says, "But how will we feed it? Where will we keep it? Are we allowed to have a wild animal within the city limits?"
And so you answer, as any sane person would, "Get thee behind me, Satan!"
What would Wrede think?
It's too bad Wrede died before he had a chance to rebut Taylor, Dunn, France, Ehrman, and the rest of them. If only we had some way of knowing what Wrede thought of such things. Such a pity. A damned shame, really, because if Wrede had anticipated the historical argument about the "right kind" and "wrong kind" of messiah, certainly all these qualified scholars would have addressed his arguments. We'd be a lot farther along in the discussion.
All right, I've gone little too far with my sarcasm. Of course Wrede anticipated their arguments. You don't even have to go digging in the appendices; it's right there in the main text, from pp 41-49.
Wrede could hardly be more clear.
He thoroughly understood the "different-conception-of-the-messiah" hypothesis and thought it was utter nonsense.
Wrede didn't have to imagine future scholars coming up with a novel approach, because there were plenty of scholars in his day who already said the same thing. He writes:
The most widespread view derives from Jesus' reserve from considerations relating to his vocation. Above all much is said of his educational aim. He is afraid of materialistic views of the Messiah among his disciples if he gives them too early an idea for which they are not yet mature. Above all he is afraid of a political exploitation of his dignity, both in the case of the people, amounting to national demonstrations and ultimately messianic revolution. For the people and the disciples, it is said, did not have his idea of the Messiah but the Jewish, that is a political, one. (p. 41, emphasis mine)
He continues by explaining his opponents' claims more fully. That's how you're supposed to do it. Before you can present an opposing viewpoint that makes any sense, you need to explain correctly what you're opposed to. Let's list the features of this "most widespread view":
Jesus believed he was the messiah.

However, he had a new, very different conception of the term.
He did not want people to know that he was the messiah, because:

They would consider him a political messiah, which was the wrong idea,
Or else they would crowd around him and make life difficult.

Therefore, when Peter figures out he is the messiah, Jesus tells them to shut up.
Somehow, after the resurrection, it would all make sense and only then would the disciples be permitted to talk about it.
But Wrede is singularly unconvinced. He writes:
It is remarkable that most people so quickly act as if content with this explanation. It seems to be regarded as something axiomatic that Jesus had to resort to silence if he nourished the fears with which he is credited. But why should this be axiomatic? Was there no other more natural way? It seems to me that it would have been a better way if Jesus had spoken, at least to his disciples. Why does he simply not say that the political messiahship is a "no go" and that he has as little to do with that as with their materialistic expectation? But be this as it may there are at all events moments in Mark's account where the explanation simply breaks down. (p. 42, emphasis mine)
Wrede could hardly be more clear. He thoroughly understood the "different-conception-of-the-messiah" hypothesis and thought it was utter nonsense. In other words, if Jesus needs to educate the disciples about the proper kind of messiah, one who must suffer and die, then why not explain it to them? That isn't an idle question; it goes to the very heart of the matter.
Furthermore, if Jesus is afraid of people getting the "wrong idea" about him, wanting to exalt him as king, which is not at all what he really wants, then what in the world is the entry into Jerusalem all about? He asks:
But why did Jesus alter his behaviour at the entry into Jerusalem and why does he let himself quietly become the object of messianic ovation, and indeed not without some initiative on his own part? Nobody has yet properly explained this for not even the assumption that word of Jesus' messiahship got around at that period is an adequate explanation for this attitude. This would, after all, have been the best way of unleashing that enthusiasm for political messiahship against which he is supposed to have been so much on his guard. (p. 42, emphasis mine)
In short, it would seem that if Jesus truly worried that people might get the wrong idea and think he was a political messiah, then it's difficult for us to explain the triumphant entry into the holy city.
Bad things could happen if word got out!
Another reason scholars offer for putting the kibosh on the messiah business is the danger Jesus might face from authorities if word got out. In Jesus and the Victory of God, Vol. 2, N.T. Wright explains:
The central scene [at Caesarea Philippi] is short and simple. Jesus asks his followers about the general public opinion of him and his work; they tell him that he is thought of as a prophet. But who do they think he is? The Messiah. Jesus sternly commands them not to repeat this to anyone.

The disciples, clearly, had some idea of Messiahship, and were keen to fit Jesus into it. The command to secrecy is not to be interpreted as a Markan trick, a subtle explanation of why the early church saw Jesus as Messiah even though nobody had thought of him in that way during his lifetime. Nor is it to be seen as a denial by Jesus of any such status. Nor, once again, is the talk of the suffering 'son of man', which follows this story, to be taken as a rejection of 'Messiah' in favour of a humbler title and role. Rather, it is an indication of what we have already seen: once Jesus was thought of as a potential or would-be Messiah, the movement would swiftly attract attention of the wrong sort. Herod had already heard about Jesus, and reckoned he was a prophet of sorts. If he had known more, he might not have been content with merely 'hoping to see him'. We have already seen that Jesus spoke about Herod, and about John and himself in relation to Herod, in ways which implied an awareness that he was making a claim which Herod would find threatening. Jesus, as we have seen, had some redefinitions of 'Messiahship' in mind; but he accepted the title itself. If he had not, his action in the Temple, and the riddles which surround it, would remain inexplicable. (emphasis mine)

Wright, N.T. (1997-01-15). Jesus and the Victory of God: Volume 2 (Christian Origins and the Question of God) (Kindle Locations 11322-11333). Augsburg Fortress. Kindle Edition.
Hold on a second. Is Wright disparaging Wrede's thesis by calling it a "Markan trick"? Is Mark supposed to have been some sort of NT Jedi knight? I guess some scholars really don't like Wrede. Just imagine how upset they'd be if they actually read his works.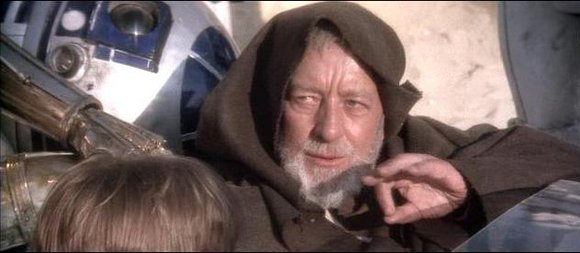 So now the focus has shifted from the people getting the wrong idea to Jesus getting the wrong kind of attention. As you may have already guessed, Wrede anticipated this argument as well. On the subject of "playing it safe," he writes:
If we are to say that Jesus was afraid of messianic demonstrations when he performed his miracles and that his fear guided his actions, then he would have not on a single occasion have been able to do cures in front of crowds, and as Bruno Bauer has said, he would have done best to do absolutely nothing. (p. 43, emphasis mine)
Hence, he concludes, the prohibitions make no sense.
He continues:
It is said that Jesus feared the Romans would jeopardise his work were he known too early as the Messiah. Taken by itself this notion is also dealt with by our last remark on the miracles [i.e., he should have done absolutely nothing]. But what, according to these accounts, can lead to such an idea at all, if Jesus wished to be Messiah only in the unpolitical sense? Would it be the fact that the Roman authorities did not intervene against Jesus on their own initiative but at the instigation of the Jewish leaders?

I turn again with a similar question to the chief point, the supposed educational intention of Jesus. More important than the fact that exegetes and critics have troubled themselves little about obvious objections in this connection, seems in my view the other fact that they have never asked themselves at all whence they derived this idea. (p. 43, emphasis mine)
Did Mark have any concept of two kinds of messiahs?
Biblical scholars think they're getting the two-messiah theory by reading Mark. However, they're really getting it by reading their own preconceptions into Mark. Wrede writes:
Let us imagine a reader of Mark who has never heard of anything of Jesus' story. He will at once notice that the question of messiahship is of importance, but that he should on the basis of the Gospel hit upon the notion of a dual idea of the Messiah, namely a spiritual one nurtured by Jesus and a popular one, is completely impossible. The narrator has not touched upon it by direct allusion; Jesus does not express himself about it and blames neither disciples nor people in this connection; to all appearances he does not struggle either within himself or in relation to the outside world against a false expectation of the Messiah. (p. 45, emphasis mine)
Wrede tells us not to forget that Mark often gives us lots of information about his Christological views and what the opponents of Jesus thought. He even provides details on Jewish ritual behavior for the benefit of Gentile readers.
And yet here he is silent as if this contrast to the messianic expectation of the Jews were self-explanatory. (p. 46)
We have the luxury of knowing that the most common conception of the messiah by Jews at the time was probably that of an anointed king or priest, a figure (as Ehrman always says) "of grandeur." But Mark believes Jesus, who was the Christ, had to suffer and die. So the question is: What is Mark's "kind of messiah"? And is there really any evidence of Mark's awareness of the dual-messiah conundrum?
Wrede has an interesting take on the matter. At the trial, when Pilate asks him if he is the king of the Jews, we should take his answer — "You have said it" — as an affirmative "and without reluctance." Wrede asks:
Would a narrator have recorded the matter thus, if he was constantly imputing to Jesus the opposite of the Jewish popular expectation? If any title has a political complexion it is this one. (p. 47)
Is there any reason, however, to think that Mark's conception of the messiah had to be identical with that of the Jews in the time of Jesus? "Or," Wrede asks, "was he obliged to have only one single idea of the Messiah?" There's no reason to think either of these questions is necessarily true.
In one essential point at least he [Mark] must have been conscious of a contrast with the Jewish idea of messiahship and naturally he has also ascribed this opposition to Jesus himself. This point is the suffering and death of the Messiah. But the contrast between a glorious messiahship without suffering and another with suffering and indeed as a result of suffering is indeed something completely different from the contrast between a spiritual and a national political view in the usual sense. (p. 47, bold and underlined emphasis mine)
In other words. Mark's conception of the messiah is the Jewish conception, combined with the necessity of suffering. It is not the conception of a messiah in which the political aspect is wholly missing.
I have been summarizing Wrede's arguments, which are quite well presented in the book. I encourage you to read it for yourself to get the full effect. Wrede didn't write the way many modern authors do — presenting one real idea every five pages or so, and filling the rest with sawdust and bilge. He concludes:
Exegetes . . . have used views to interpret the Markan accounts, possession of which by the evangelist has not, to say no more, been demonstrated. Basically, however, they have gone to little pains about Mark himself at all. It has been the custom simply to leave him out of account and imagine oneself directly in the life of Jesus. But yet all the while all this information comes from Mark. (pp. 48-49, bold emphasis mine)
Why do they do it?
I find myself becoming increasingly discouraged as I write these posts. Scholars today still ignore Mark as they try to sort out the reasons behind the Messianic Secret. They still imagine themselves "directly in the life of Jesus." And they still answer the form-critical questions surrounding the Messianic Secret with historical conjecture.
The question arises, just out of simple curiosity, why do scholars keep doing it? Are they completely ignorant of Wrede's work? I recall when Price and others theorized that perhaps Ehrman hadn't read Doherty's works — merely in an attempt to explain how Bart had gotten so many things wrong — Ehrman was incensed. Such an idea struck directly at his honesty, so he was justified in his anger.
I'm reminded of Senator Al Franken's book, Rush Limbaugh Is a Big Fat Idiot, which he had originally titled, Rush Limbaugh Is a Big Fat Liar. He later recalled the story of his publisher getting somewhat antsy about a title that blatantly accused a media figure (with deep pockets) of lying. They could be opening themselves up to a lawsuit. "How about 'idiot'?" they asked. "Sure!" he smiled.
"Idiot" seems too strong in this context. How about: "They just don't know any better"? Or, if it softens the blow any, perhaps "they have a different conception of what it means to be a scholar."
The following two tabs change content below.
Tim Widowfield
Tim is a retired vagabond who lives with his wife and multiple cats in a 20-year-old motor home. To read more about Tim, see our
About page.
Latest posts by Tim Widowfield (see all)
---
If you enjoyed this post, please consider donating to Vridar. Thanks!
---