Alternate history, alternate reality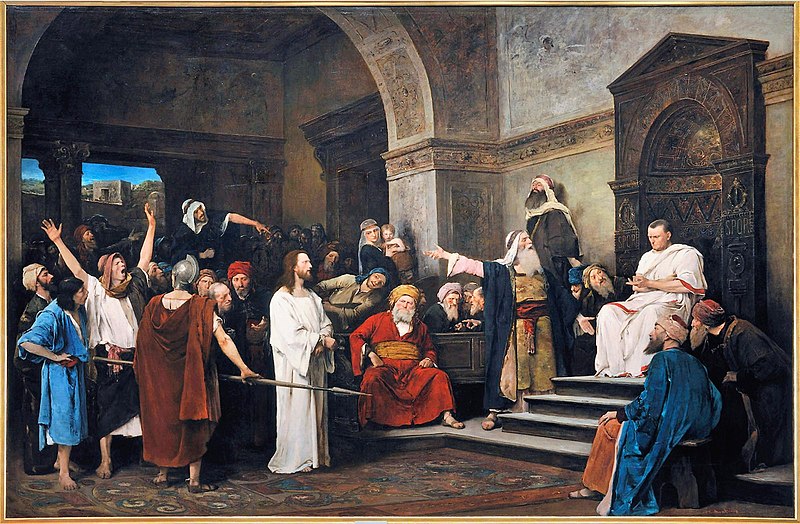 Several years ago, I was listening to the Thom Hartmann Program, a liberal talk radio show that runs in the United States. Naturally, I was listening to a podcast, since here in the Midwest only conservative talk radio is permitted on the public airwaves. At any rate, it was before the last presidential election, and Thom was musing about candidates and their public image. He said Democrats needed to be careful not to do something silly like Clinton did — namely, getting a haircut on the tarmac aboard Air Force One, delaying air traffic around the country until he was ready to go.
Hartmann's heart was in the right place. Dee Dee Myers recalls that the high-priced haircut that stopped traffic was a blow to Clinton's image. The story, which dominated the news cycle for at least three days, "became a metaphor for a populist president who had gotten drunk with the perks of his own power and was sort of not sensitive to what people wanted."
Except the story isn't true. Oh, he did get a haircut on Air Force One, but it didn't stop traffic. Somebody had to call Thom over the commercial break and remind him. Of course, Thom remembered then that the story was false, but here's the power of perception in a post-truth world: Reality has become nothing but a shared media experience, and whoever controls that media creates reality.
Media Truth: Bart Ehrman has disproved mythicism
Here in the U.S., there's a cottage industry that employs a handful authors dedicated to debunking the lies, half-truths, and misrepresentations spewed out by hate radio hosts and right-wing media pundits. In the vacant space created by a delinquent press (sometimes indifferent, often complicit), these authors plug away and dutifully point out each error in an effort to set the record straight.
But it doesn't do any good. By that I mean the conventional narrative doesn't change. The record never gets set straight. Whoever tells the story first and loudest gets first dibs on constructing reality. It helps, of course, if the new bit of information confirms peoples' biases. It's even better if the details are titillating and salacious.
This is why so many people, even educated people who should know better, think that climate change is a hoax, that Gore said he "invented the Internet," or that Obama is an atheist-Muslim-Marxist. They're plugged into media outlets that tell them what they want to hear, and even if they should accidentally flip the channel, mainstream media is too busy telling stories about murders, mayhem, and missing persons to do its job.
Similarly, Dr. Richard Carrier, Acharya S, Earl Doherty, and my buddy Neil have been diligently cataloging the errors in Bart's Myth-bashing opus. I'm glad. We need to try to set the record straight. However, I don't expect it to do much good — at least in the popular media — and certainly not within the guild. We won't be able to change the media narrative that Dr. Ehrman has "dispelled the myth of mythicism."
Yes, Bart is demonstrably, factually wrong on several key points. Yes, his arguments often hinge upon misreadings of the text. And yes, he commits errors that strongly indicate that he didn't even read the books he says he did.
Debunking doesn't work
However, it doesn't make any difference. Debunking doesn't work, because the message never reaches the mass audience — or if it does happen to reach them, the message is distorted and diluted into "Some people disagree" or "Some people have a different opinion" — or worse. Oddly enough, fighting for the truth can sometimes get you branded as a crank or a whiner.
You'll know and I'll know that Bart's new book is pretty bad at what it attempts to do. But in the alternate reality created by the media, Bart has slain the dragon of mythicism. In an ideal world, Dr. Ehrman would issue a public apology, fire the grad students who did his research for him, and start all over again. But not in this world.
It would be nice if principled, non-mythicist scholars would feel the prick of conscience and say something, or if the small minority of silent, closet-mythicist scholars would stand behind Carrier and Price. Don't hold your breath.
What is truth?
The usual suspects are already taking their posts at the barricades. Dr. McGrath has rebutted Carrier's demolition of Ehrman's HuffPo article — twice, in fact. As near as I can tell his tangled argument is that Bart is right even when he's wrong, and if he's wrong, it isn't his fault; however, of course, he's right.
Over on the blog that admits Christianity is unsettling, Steven Carr writes, "Ehrman's research was so good that he didn't even get the name of Earl Doherty's book correct." And good old reliable Joel replies: "Like he needed to . . ."
In other words, so what? So Bart got some things wrong. So he didn't do his research. Whaddya gonna do about it? Yeah, a lot of what he says in the book is false. Pfffffft. What is truth?
The following two tabs change content below.
Tim Widowfield
Tim is a retired vagabond who lives with his wife and multiple cats in a 20-year-old motor home. To read more about Tim, see our
About page.
Latest posts by Tim Widowfield (see all)
---
If you enjoyed this post, please consider donating to Vridar. Thanks!
---