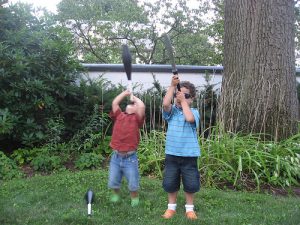 Edited with explanatory note on Jesus not struggling with his sacrificial vocation — Dec 2, 2011, 08:10 am
This post concludes the series outlining Huizenga's thesis that Matthew created his Jesus as an antitype of Isaac. The earlier posts are:
Isaac Bound: template for Jesus in the Gospel of Matthew — this examines the Jewish beliefs about the Isaac offering narrative before the Christian era;
Isaac Bound & Jesus: first century evidence — this surveys Jewish and some Christian beliefs about Abraham's offering of Isaac in the early Christian era;
Matthew's Jesus crafted from the story of Isaac — a synopsis of the Isaac allusions to Jesus in the Gospel of Matthew up to the Gethsemane scene.
This post concludes my presentation of Huizenga's chapter The Matthean Jesus and Isaac  in Reading the Bible Intertextually. It first addresses verbal allusions and thematic correspondences between Genesis 22 and the Gethsemane and arrest scenes in the Gospel of Matthew; it concludes with a consideration of the reasons the Gospel author may have used Isaac in this way and the significance of his having done so. I also draw attention to Huizenga's argument that while we have historical evidence for the likelihood of Isaac being used as a recognizable model for Jesus we have only later Christian exegesis to support the more widely held current view that Isaiah's Suffering Servant was used as Matthew's template.
What follows assumes some knowledge of the posts that have preceded.
Gethesemane
In Matthew 26:36 Jesus tells his companions:
Sit here [Καθίσατε αὐτοῦ] while I go over there and pray.
In Genesis 22:5 (LXX) Abraham says to his servants:
Sit here [Καθίσατε αὐτοῦ] . . . [we] will go over there and worship.
The above comparison takes on a little more interest when we learn that the adverbial αὐτοῦ occurs only 3 times in the New Testament: Luke 9:27; Acts 18:19, 21:4.
Jesus adjures his inner three disciples to watch and pray "that you may not come into testing" — Matt. 26:41.
Compare Genesis 22:1 where God "tested" Abraham.
The Arrest
Compare Matthew 26 verses 47 & 55 with Genesis 22 verses 6 & 10 / 3, 6, 7, 9:
μετὰ μαχαιρῶν καὶ ξύλων = "with swords and clubs"
μάχαιρα = "knife" / ξύλα= "wood"
Huizenga comments: Only Genesis 22 and the synoptic accounts present these nouns in such close collocation as instruments of violent death.
Perhaps conceiving thematic coherence here depends on an awareness of the Gospel's thoroughgoing apocalypticism, particularly the idea that all events, even those done by God's human and satanic enemies, are ultimately under God's control, serving God's purposes.  (p. 78)
I return to this thematic coherence below.
Compare also Matthew 26:50 with Genesis 22:12
ἐπέβαλον τὰς χεῖρας ἐπ τὸν Ἰησον  — That is, after Judas kissed Jesus the crowd "laid hands on Jesus"

Μὴ ἐπιβάλῃς τὴν χεῖρά σου ἐπὶ τὸ παιδάριον — The angel ordered Abraham "do not lay your hand on the boy [i.e. Isaac]"
And Matthew 26:51 with Genesis 22:10
ἐκτείνας τὴν χεῖρα ἀπέσπασεν τὴν μάχαιραν αὐτοῦ  — A nameless disciple . . ."stretched forth his hand to draw his sword"
ἐξέτεινεν Αβρααμ τὴν χεῖρα αὐτοῦ λαβεῖν τὴν μάχαιραν  —  "Abraham stretched forth his hand to take the knife" to slay Isaac
These intriguing verbal parallels are too strong to be fortuitous. We encounter a high degree of explicit verbal correspondence, Genesis 22 is a prominent precursor text within Israel's scripture, the Akedah was a prominent precursor tradition in the Jewish cultural encyclopedia, and the Gospel has already presented several allusions to Isaac.

As the theoretically savvy routinely point out, however, simply identifying and cataloging parallels, merely hunting for sources and influences, will not do. How might the reader make coherent sense of these data?

Aware of the picture of the Isaac of extrabiblical tradition, the Matthean emphasis on obedience, and the Matthean apocalyptic outlook, the reader perceives suggestive, creative, and ironic thematic parallels between Abraham, his sacrificial implements of the knife and wood, and Isaac, on the one hand; and God, the crowd with its deadly implements of swords and clubs, and Jesus on the other. (p. 76, my formatting)
The sustained theme of Jesus' obedience was addressed in the previous post in this series. Jesus experiences no struggle in order to go to the cross: he is unflinchingly resolute from the outset. There is no hint of a struggle with his sacrificial vocation in the face of death. Huizenga  quotes Davies and Allison here, "[Jesus'] course is fixed by the will of God, and this overrides whatever beliefs or feelings he has about death, so there is no real resistance. For Jesus the issue is not death but submission to the divine will: 'Thy will be done.'" He adds, "There is no profession in the Matthean Jesus' payers; he resolves no existential struggle." So Jesus even goes out to meet Judas himself. There is only steadfast submission to his Father's will.
Others (Davies and Allison) have published their observations of this textual relationship and suggested the possibility that Matthew was paralleling the faiths of Abraham and Jesus or the sacrifices of Isaac and Jesus:
In addition to the parallels of wording and content noted above
Abraham and Jesus take along 3 people with them
Abraham/Isaac and Jesus separate themselves from the others for worship or prayer
Both episodes are set on a mountain
Both involve trials
Huizenga does not concur with the Abraham-Jesus parallel suggested here. Rather, he believes Matthew is matching God with Abraham and Jesus with Isaac:
The Gospel has twice designated Jesus "the beloved son" (i.e. the one to be sacrificed — see previous posts) as well as "son and "my beloved" thus equating him with Isaac;
Gethsemane concerns Jesus' death as the Akedah concern's Isaac's death;
In Gethsemane God is silently with Jesus (note the prayer to the Father) as Abraham is with Isaac;
Both Gethsemane and the Akedah concern the sons' willingness to obey their respective fathers  and endure sacrifice;
Since Jewish tradition understood Isaac's willingness and obedience as identical to Abraham's, Jesus can speak Abraham's words here in Gethsemane as a new Isaac:

— thus Jesus' words "Sit here" allude to Genesis 22:5 and produce an echo of a willing Isaac;
— and both Gethsemane and the Akedah are a "test" even though Genesis 22 says God tested Abraham.
So,
At the arrest, Jesus obeys his Father's will and voluntarily proceeds with the passion, eschewing the angelic aid and mortal might that would save him from death (Matt 26:52-53).

Judas and a large crowd approach, armed with swords and clubs, μετὰ μαχαιρῶν καὶ ξύλων, or, perhaps better, with knives and pieces of wood for their unwitting sacrificial offering of Jesus (26:47).

The reader is informed that Judas had told the crowd, "The one I shall kiss is the man; arrest him" (26:48); Judas' plan is that the kiss should immediately precipitate Jesus' arrest. Judas addresses Jesus as "Rabbi" (a negative term in the Gospel; c.f. 23:7-8, 26:25) and kisses him (26:40). Before the crowd can act on the signal and arrest Jesus, however, Jesus interjects and addresses Judas as ἑταῖρε ("friend," also a negative term; cf. 20:13, 22:12), saying to him, ἐφ' ὃ πάρει [="for what purpose are you come?] (26:50a). Given Jesus' control of events throughout the Passion Narrative, the phrase likely possesses the import of "Friend, now do that for which you are here."

In so responding, Jesus has interrupted Judas' proposed pattern of kiss-arrest. Jesus has seized control of events. Only "then" — τότε, as in 26:3 — after Jesus gives the go-ahead, as it were, can the crowd lay hands upon Jesus and arrest him . . . . as Abraham would have laid hands on his son Isaac (Gen 22:12) . . . (p. 77, my formatting and emphasis)
That "then" (τότε) is thus significant (c.f. Matt 26:1-5). Jesus is actively contributing to the working out of the divine will for his own sacrificial death.
Above I drew attention to Huizenga's suggestion that the thematic coherence of some of the parallels relies on a reader understanding the "thoroughgoing apocalpticism, particularly the idea that all events . . . are ultimately under God's control, serving God's purposes."
Within this perspective the actions of the crowd are (ultimately) God's act or doing.
God as Father of Jesus the beloved Son in effect wields with its μαχαιραι and ξύλα ("swords and clubs") to bring about Jesus' sacrificial death in the same way Abraham the father of Isaac the beloved son wielded the μαχαιρα and ξύλα ("kine" and "wood") to bring about Isaac's sacrificial death.
| | |
| --- | --- |
|  Genesis 22 / Akedah |  Matthean Gethsemane—Arrest Sequence |
|  Abraham |  God |
|  Knife and wood |  Crowd with swords and clubs |
|  Isaac |  Jesus |
The final proof
A nameless disciple threatens to derail the plan at the last moment when he "stretched forth his hand" and "took his sword" to attack the servant of the high priest. By contrast Abraham had obediently taken the knife and stretched for his hand to obey God. It is important to note that there are far more characters in the wings of this narrative than modern audiences sometimes recognize. Twelve legions of angels were at the disposal of Jesus. He only had to ask and they would have delivered him.
So Jesus must remind this disciple of the will of God as he had prophesied time and again earlier, and as had been set out in the scriptures. The disciple's action and Jesus' response dramatically serve to highlight Jesus' voluntary obedience to be made a sacrifice according to God's will.
Thus far Huizenga has addressed verbal parallels and thematic correspondence. He concludes with some additional reflections.
1. Why? What is the reason for an Isaac typology?
One possibility is that the typology functions in service of the Matthean motif of Jesus as a new temple.
Jesus in Matthew's Gospel is shown to be the new place of God's presence:
He is called "God with us" — Immanuel — in 1:23
He himself is quoted as saying he is greater than the Temple — in 12:6
He announces that he himself is in the midst of any two or three who gather in his name — in 18:20
In his final commission to his disciples he declares he will always be with them — 28:20
Jesus is a new dwelling place of God. He is a new temple.
Jesus is also the ultimate sacrifice. Recall the Akedah was associated with the Temple Mount and that it functioned as the paradigm of all later sacrifice. Jesus replaces this and so becomes the new sacrifice that represents that temple.
2. What this means for how Jesus saves (according to Matthew)
Huizenga observes that Matthean soteriology has been addressed very little by scholars and that those who do tend to dress it up in "desacralized Protestantism." But if Matthew is thinking of his Jesus as a new Isaac then this question deserves to be faced head on.
Its [Matthew's soteriology] shape would likely resemble the model of the meritorious, vicarious atonement of 4 Maccabees or, given the Gospel's apocalypticism, a Christus Victor model of atonement, or both. The two are not exclusive.
3. Let the "Suffering Servant" of Isaiah take a back seat
Huizenga argues that the role of the Isaianic Suffering Servant has been overemphasized in interpretations of Matthew and Matthew's Christology. Quoting Alan Segal Huizenga notes
in spite of the common assumption, Isaiah 53 is rarely quoted in the N. T. and rarer yet is any use of it to show vicarious atonement.
Further, in his own words,
There was no discrete, identifiable servant figure in the first-century Jewish encyclopedia for the author of the Gospel to employ or his readers and hearers to perceive . . .
By recognizing the Isaac typology in Matthew we tie Jesus more firmly to Israel itself, and not just Israel's scriptures. The suffering servant motif is extracted by exegesis from the scriptures and has no historical presence in the cultural mindset of Matthew's earliest readers. Exegesis along cannot be used to establish our historical understanding of the first readers.
So the regular scholarly mantra that Matthew models Jesus on a putative notion of Isaiah's Suffering Servant is without historical evidence.
This is not historical investigation of the Gospel, strictly speaking, but rather creative Christian canonical exegesis. (p. 81)
The following two tabs change content below.
Neil Godfrey
Neil is the author of this post. To read more about Neil, see our
About page.
Latest posts by Neil Godfrey (see all)
---
If you enjoyed this post, please consider donating to Vridar. Thanks!
---