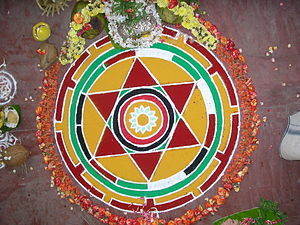 While I was a believer I was fascinated by speculations that someone well-read in the Bible might conjure up by linking verses together in a way that no-one seemed to have thought of before. For example, someone might "prove" that Jesus was a well-to-do middle-class businessman by noting that he
seemed to have a particular house in Galilee that he regularly visited — so it was probably (therefore surely) his own house
was a carpenter and son of a carpenter and carpenters then were stone-masons and highly skilled in a range of tasks including stone masonry (and being perfect he would have been very good at whatever he did)
and he had a fine linen cloak of one piece of such quality that Roman soldiers preferred to gamble for it rather than tear it up among themselves
This is all nonsense, of course. It takes ambiguous data out of its original contexts and extrapolates from it to create a fiction. For example,
the gospels do not unambiguously affirm that Jesus owned a house, and there is no indication at all who owned the house, or the arrangement he had by which he came to be found there from time to time; one senses middle-class westerners reading their own life-styles into Jesus here.
The mere fact that he or his father was a "tekton" (translated "carpenter") does not allow us to make any judgment about how successful he was financially; again one detects a western businessman making the judgement.
The cloak story was expressly said to have been a fulfilment of prophecy, so the odds are stacked against the likelihood that this was historical.
One gets a strange sense that one is merely reading a more sophisticated or well-informed version of this same speculative process when one reads Constructing Jesus: Memory, Imagination, and History by Dale C. Allison.
This is not history. At best it might be described as drawing inferences from circumstantial evidence. It is educated guesswork.
But the scholarly version of the above process extends that "method" to something even more tenuous. A scholar may find his or her "best" evidence for what Jesus taught and thought by looking at data that contains nothing about Jesus at all.
One sees this in the catch of evidence Allison trawls in as part of his search for support for the proposition that the primary message of Jesus was that this age is about to end and God would soon descend to rule his people on earth.
First item of supporting "evidence"
Allison's primary reason for believing Jesus was an apocalyptic prophet is that such a message pervades the Gospels. He leapfrogs the arguments from form criticism that have cast doubt on the originality of most of this teaching by asserting that the Gospels would not contain so much such material unless there was something very faulty with those who passed on the "traditions" they had learned from Jesus to these authors.
There is no direct evidence from Jesus himself to check, so Allison calls in as his first witness, Paul. Paul's letters are riddled with apocalyptic expectations, and I don't think he attributes a single one of these thoughts to the teaching of Jesus. He does say a lot about what has been revealed to him in the Scriptures and by the Spirit.
Nonetheless, Allison argues that we can be sure that Paul's thoughts here do go back to Jesus because in the letter to the Galatians he wrote that he had med Peter, James and John, and that they had all agreed that they were teaching the same things.
Therefore, goes the argument, two followers and one brother of Jesus were also teaching apocalyptic messages like Paul, and we can see "confirmation" of this by reading in Acts 2:17 where Peter quoted a passage from Joel 2:28 about the "last days".
And all this is fortified by the "fact" that the headquarters of Christianity was in Jerusalem. I will explain later how this last point "confirms" the argument that Jesus taught about the end of the age. I have gotten ahead of myself so I need to backtrack a little first.
Second item of supporting "evidence"
This is said to mutually confirm the evidence of Paul. Peter, as I said, is known to have taught about the end of the age because in Acts he is depicted as quoting a passage about the end in the Book of Joel. Peter is never said to have learned this teaching from Jesus.
Along with Peter, according to Paul's letter to the Galatians, was the brother of the Lord (presumably Jesus), and he also was one of the "pillars" of the Jerusalem church according to Paul.
Now Paul says that these pillars agreed that he (Paul) taught the same things they did.
But we only have Paul's word for that, and it was clearly in his interest to inform his readers that he was in synch with the Jerusalem church leaders. We do not have any confirmation from Peter or James or John that they knew was Paul was writing to the Galatians or that they would have agreed with his claim.
Moreover, James the Lord's brother was, according to the later Gospels, NOT a follower of Jesus, but a doubter. If we are to rely on this Gospel testimony, we have to conclude that we have no way to be sure that James ever knew what Jesus was really preaching. Was the apocalyptic message something he persuaded Peter to embrace after the death of Jesus? We have no idea.
So on several grounds this second item of evidence is very wobbly:
only have Paul's self-interested word for what they taught
Peter quoted Joel, not Jesus, as the source of his apocalyptic message
James supposedly never followed Jesus so it is not likely he knew what Jesus was regularly teaching
Third item of "evidence"
Jerusalem was the headquarters, therefore we can infer that Jesus taught the imminent coming of the kingdom of God.
The reasoning goes like this:
Jesus taught in Galilee, and his disciples lived in Galilee. So we would not expect the disciples to later use Jerusalem as their base.
Jesus was killed in Jerusalem, so there was evidently Jerusalem-based hostility against Jesus, and it is even less likely therefore that the disciples would use Jerusalem as their base.
After the resurrection of Jesus the disciples left Jerusalem and returned to Galilee, their homes.
Later they returned to Jerusalem to establish their main church base there.
The Old Testament prophets declare that in the last days God will establish his presence in Jerusalem.
Therefore this must have been the reason the disciples returned to Jerusalem. Presumably they had their "resurrection appearance experiences" in Galilee, and then they remembered the presumed teaching of Jesus (that happily coincided with the OT) that he would return to set up the kingdom and Jerusalem would be his base. This explains why the disciples returned to Jerusalem. They wanted to be at the very spot where Jesus was expected to return to set up God's kingdom.
This, according to the word "history" in the title of the book, is presumably what biblical scholars call the act of "historical inquiry".
No evidence to explain why the disciples set up their HQ in Jerusalem is needed. The information is hidden (a word for hidden is "occulted") and trained professionals are able to divine and reveal the secrets of what is occulted.
One hesitates to call this an occult art, but still . . . .
What is wrong with the above reasoning?
Galilee is inferred by Mark and stated explicitly by Matthew as the scene of Jesus' activity by virtue of prophetic fulfilment (Isaiah 9:1), so with such a tangible explanation for the choice of this setting, Occam's razor leads us to require additional evidence if we wish to declare that this data is also historical;
We know from contemporary polemical texts that Jerusalem was viewed by some sectarians as the hotbed of all that was wicked, and Jerusalem being the place of Christ's crucifixion likewise served an ideological function — so again with such a ready explanation for this setting at hand, we need additional evidence to justify also accepting that it is historical;
Only two Gospels say that the disciples immediately returned to Galilee after the crucifixion, one (Luke) says they did not return to Galilee but remained in Jerusalem, and another (John) says they did a bit of both; the Gospel contradictions reflect different theological and rhetorical (narrative) interests, not the vagaries of historical memories;
We have no evidence that the apostles returned from Galilee to Jerusalem. We only know that we have conflicting NT accounts. It is only another form of harmonization to say that they "returned". Paul only knows of three pillars there and nothing about Galilee; Luke only knows the disciples remained in Jerusalem and never returned to Galilee. We see there is an ideological or theological motive for some authors to use Jerusalem as a base for the apostles. See point 6 below.
The Old Testament is the only tangible source we have for prior teaching of the kingdom of God and the New Testament always indicates that the teaching of the apostles came from this source, not from Jesus;
The Old Testament equally says that "in the last days" the word of God would go out from Jerusalem (Isaiah 2, Micah 4); early church fathers such as Justin Martyr saw this prophecy being fulfilled in the narrative of the apostles going out from Jerusalem to evangelize the world. (He knows nothing of the twelve apostles being based in Jerusalem, by the way. This data only comes from Acts, which some scholars such as Pervo have seen as sharing the traits of Hellenistic novels.)
None of the above lines of reasoning are grounded in historical inquiry into evidence for Jesus. They are speculations and harmonizations of conflicting biblical passages about persons other than Jesus.
This is not historical inquiry. Historical inquiry, seriously done, works with evidence. All we have here is a narrative, an anonymous narrative, an anonymous narrative that does not appear in the wider world till the second century, an anonymous narrative that does not appear in the wider world till the second century and that lacks any corroborating evidence in the first century that would lend it any historical credence.
And all that the scholarly pursuit in this instance is applying to this narrative is a series of "educated speculations".
Historians in other subjects may indulge in that sort of process from time to time, but it is not generally their modus operandi
Some scholars are calling for biblical studies to be removed from public universities as a theologically and Christian-interest dominated "discipline". It took a while for astronomy to be teased out from astrology. There's a little way to go for biblical studies to see the same separation of wheat from chaff.
The following two tabs change content below.
Neil Godfrey
Neil is the author of this post. To read more about Neil, see our
About page.
Latest posts by Neil Godfrey (see all)
---
If you enjoyed this post, please consider donating to Vridar. Thanks!
---