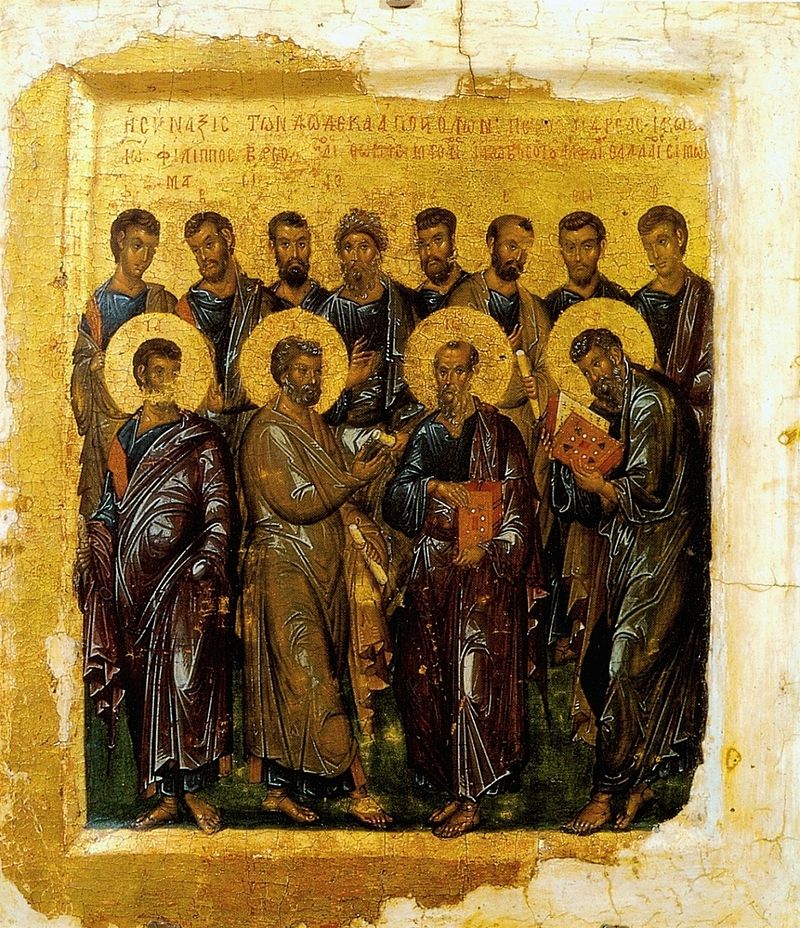 Dale C. Allison in his recent book, Constructing Jesus, believes that we can learn, or at least "confirm", what Jesus taught about the "end of the age" by looking at the careers of the Twelve Disciples/Apostles.
He begins by discussing various opinions about whether or not Jesus really did call twelve disciples at all, and if so, whether or not they constituted a formal institution of church leadership. I will look at that discussion in the next post.
So given that Jesus did indeed call "Twelve" as an ongoing institution, Dale Allison asks what was he thinking. Why did he do this?
This seems a strange question to ask if one is interested in a serious historical inquiry into the origins of Christianity. We simply don't have any evidence to tell us what Jesus was thinking.
But Allison's discussion is interesting because it does demonstrate for us laypeople just how biblical scholars work. They are not doing historical research by sifting the evidence. They are doing biblical exegesis. And this makes sense, since they are for most part "theologians", not "historians" in the same sense as the likes of Arnold Toynbee or G. R. Elton or Eric Hobsbawm. Continue reading "Why Jesus chose the Twelve: Dale Allison's exegesis"