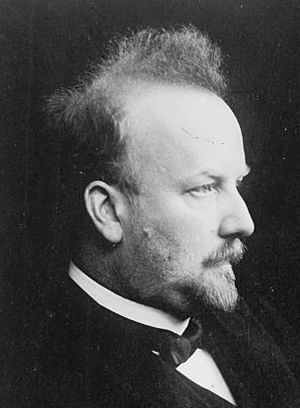 "Whoever, though not a specialist, invades the province of any science, and ventures to express an opinion opposed to its official representatives, must be prepared to be rejected by them with anger, to be accused of a lack of scholarship, "dilettantism," or "want of method," and to be treated as a complete ignoramus. This has been the experience of all up to now who, while not theologians, have expressed themselves on the subject of the historical Jesus. The like experience was not spared the author of the present work after the appearance of its first edition. He has been accused of "lack of historical training," "bias," "incapacity for any real historical way of thinking," &c., and it has been held up against him that in his investigations the result was settled beforehand . . . . .

"The author of this book has been reproached with following in it tendencies merely destructive. Indeed, one guardian of Zion, particularly inflamed with rage, has even expressed himself to this effect, that the author's researches to not originate in a serious desire for knowledge, but only in a wish to deny."

Arthur Drews, The Christ Myth, from preface to second edition, 1910, and reprinted in the 3rd ed.
The following two tabs change content below.
Neil Godfrey
Neil is the author of this post. To read more about Neil, see our
About page.
Latest posts by Neil Godfrey (see all)
---
If you enjoyed this post, please consider donating to Vridar. Thanks!
---