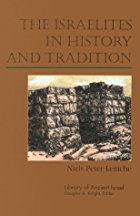 This post is based on a discussion by Niels Peter Lemche in The Israelites in History and Tradition. It begins with a quotation from Assyriologist Mario Liverani:
Laziness is common among historians. When they find a continuous account of events for a certain period in an 'ancient' source, one that is not necessarily contemporaneous with the events, they readily adopt it. They limit their work to paraphrasing the source, or, if needed, to rationalisation.— Liverani, Myth and politics in ancient Near Eastern historiography, p.28. (Cited p. 149 in The Israelites in History and Tradition)
Liverani is addressing historians of Hittite history here. Historians of the Hittites felt they had all they needed to know to get started by the discovery of a decree by King Telipinus. This presents an outline of Hittite dynastic history that has been used by many Hittite historians. But Liverani showed that the "history" had little to do with actual reality. It was a highly ideological text designed to establish a (fictional) rationale for King Telipinus's usurpation.
Lemche adds:
In few places is Liverani's warning against naively accepting an ancient text as a historical source as relevant as in biblical studies, where the amount of rationalistic paraphrase has in fact been overwhelming. (p. 149)
Lemche is speaking specifically of Old Testament studies. But my observation is that it applies at least equally strongly among New Testament studies.
Some reasons for this that Lemche offers: Continue reading "Scholarly Trench Warfare to Defend the Bible by Means of Rationalistic Paraphrase"