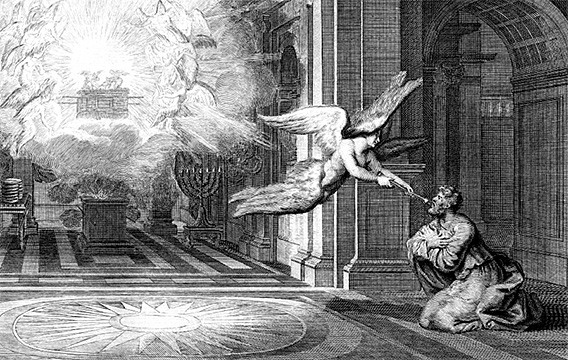 This post outlines the way Jewish ideas about God appear to have developed until they found a new form in the Christian Messiah, the heavenly Son of Man. I base it on a range of scholarly articles and books (including Black, Boyarin, Erho, Fossum, Knibb, Rowland, Wolfson) but will not reference each detail in this overview.
In the beginning God
Let's start with the visions of God on his throne in 1 Kings 22:19-22 and Isaiah 6:1-8.
In the Kings passage the prophet Micaiah tells king Ahab of a vision he had of the Yahweh sitting on his throne in heaven. In this vision God commissioned an evil spirit to go and inspire false prophets to tell lies and lure the wicked king to his doom. The significant detail for our purposes here, though, is that Yahweh himself ordered the commissioning of the prophets through a lower angel. One angel from among the multitudes of angels volunteered to carry out God's request.
So God clearly acts from above and without equal.
The second passage tells us of Isaiah's vision of God on this throne, but this time the throne is in the Temple — on earth. This time God is accompanied by a presumably higher order of angel called seraphim. Again God is high above and has no equal. A seraphim approaches Isaiah to place a burning hot coal he has taken from the altar of the temple on his lips and prepare him for God's call. God then commissions Isaiah to take his message of judgment to Israel.
So far we have seen God act exactly as we would expect him to act given our clear monotheistic understanding of how God is supposed to be.
Now we come to Ezekiel and suddenly something seems to go slightly askew.