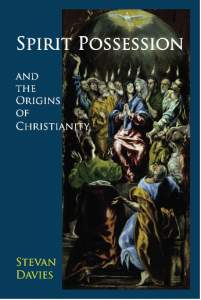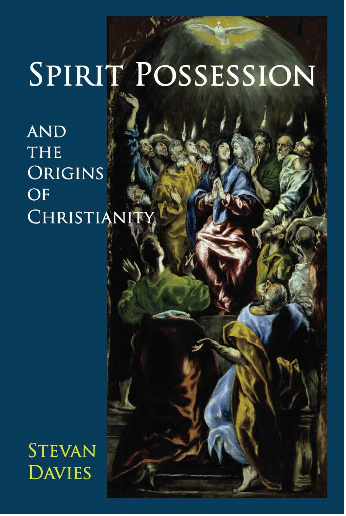 Professor Stevan Davies has re-published his book Jesus the Healer under a new and probably more appropriate title, Spirit Possession and the Origins of Christianity, a new introduction on the pentecostal origins of the Christian movement (including an account for comparative purposes of the origins of modern pentecostalism since 1906) and added a couple of chapters on the possible evidence that Christianity emerged out of a form of Judaism we find expressed in the Odes of Solomon. Although some scholars have seen these poems as having been influenced by Christianity Davies argues for the traditional view that they are pre-Christian. And if pre-Christian, they are evidence of beliefs held by certain Jews that eventually had a profound influence on Christianity.
Scholars today (Charlesworth, Lattke) have dated the Odes to around 125 CE, at "the overlap of early Judaism, early Gnosticism and early Christianity." Davies argues with others (e.g. Jack Sanders) that they influenced Christianity rather than the reverse and that they date from the period 50 – 25 BCE.
Western Syria (which includes the region of Galilee) is the most likely place of their origin.
It should be, but often is not, obvious that there were cultural influences on Galilee, and Samaria, and even Judea that come from the north, from Syria, Tyre, Sidon, Damascus, Antioch, influences on Judaism that were not Judean in origin. (p. 260)
Distinctive features 
While the Odes speak of a Christ figure they convey no hint of any awareness of a Jesus. If we define them as "Christian" they are of a quite different type of Christianity we read about in the New Testament.
Their Christ figure is a human who becomes Christ and who has no particular historical identity.
The Odes share vocabulary and phrases that appear in early Christian documents but the ideas conveyed by these shared expressions are quite unlike anything we associate with Christianity.
They do not mention
forgiveness
atonement
sin
resurrection
ascension
baptism
eucharist
the name of Jesus
any sayings of Jesus
any event in the life of Jesus
cross or crucifixion
The word "cross" supposedly appears twice in the Odes of Solomon (Odes 27 and 42), but only when translators such as Charlesworth take the Syriac (qaysa) or Greek (xylon), the word for tree or wood and translate it as "cross." Less tendentious translators do not do this. . . .
Davies suggests that those passages should probably be translated to convey the image of a suppliant stretching his arms upward in prayer like tree branches. They do not depict arms stretched out as if on a cross.
The Odes do remind us of the Gospels with their references to:
a virgin and a virgin birth
a dove fluttering above the Messiah
But notice how unlike the ideas found in the Gospels these expressions are: Continue reading "Evidence for a Pre-Christian "Christianity"?"