Here are a few of many instances of ancient "records" of gods and heroes acting in historical times, sometimes within little more than a generation of the one documenting the event. Hopefully, these extracts will help dispel the myth that ancient Greek gods and heroes belonged exclusively to some way-off remote "heroic age" — with the inference, of course, that the gospels are not as far removed from Greco-Roman mythical stories as is sometimes claimed.
Asclepius and Amphiaraus regularly worked cures in their sanctuaries while their clients slept, and sometimes even met their patients face-to-face—on one occasion, Asclepius arrived dressed in shining golden armor. (Johnston, 308)
46 years at most between the god's act of healing and the written account:
A Greek poem written in the "late fourth century BCE" (Claus, 178) / "ca. 300 B.C." (SEG 53-365) in honour of the god Apollo and hero-god Asclepius describes an event when Asclepius in "shining golden armour" appeared and spoke to a boy before speeding off to fight to defend Sparta from King Philip of Macedon — in 346 BCE.
And of your power, Asclepius, you gave this example in the days when Philip, wishing to destroy the royal authority, led his army against Sparta. To them from Epidaurus Asclepius came as a helper, honouring the race of Heracles, which consequently Zeus spared. He came at the time when the sick boy came from Bosporus. Shining in your golden armour, you met him as he approached Asclepius; and when the boy beheld you, he drew near to you, stretching forth his hand and entreated you in suppliant words :

"I have no share in your gifts, Asclepius Paean ; have pity on me."

Then you addressed these words to me clearly : "Take heart, for I shall come to you in due time – just wait here – after I have rescued the Lacedaemonians from grievous doom because they justly guard the precepts of Apollo which Lycurgus ordained for the city, after he had consulted the oracle."

And so he went to Sparta. But my thoughts stirred me to announce the divinity's advent to the Lacedaemonians, everything in exact order. They listened to me as I spoke the message of safety, Asclepius, and you saved them. And they called upon all to welcome you with honours due a guest, proclaiming you the Saviour of spacious Lacedaemon. These words, O far the best of all the gods, Isyllus set up for you, honouring your power, O Lord, as is seemly.
50 years from a god meeting a famous Greek until its recording: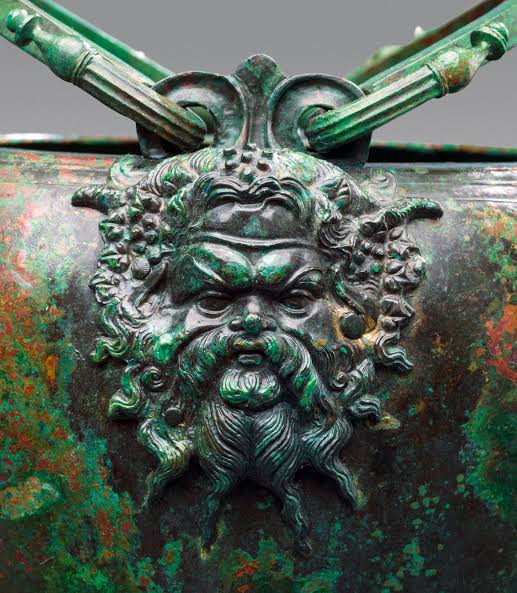 The Battle of Marathon was in 490 and Herodotus wrote Histories around 440 BCE.
Before they left the city, the Athenian generals sent off a message to Sparta. The messenger was an Athenian named Pheidippides, a trained runner still in the practice of his profession. According to the account he gave the Athenians on his return, Pheidippides met the god Pan on Mount Parthenium, above Tegea. Pan, he said, called him by name and told him to ask the Athenians why they paid him no attention, in spite of his friendliness towards them and the fact that he had often been useful to them in the past, and would be so again in the future. The Athenians believed Pheidippides' story, and when their affairs were once more in a prosperous state, they built a shrine to Pan under the Acropolis, and from the time his message was received they have held an annual ceremony, with a torch-race and sacrifices, to court his protection. 

(Herodotus: 6.105 – Perseus site)
40 or 50 years from Vespasian's miracles to their documentation:
Suetonius wrote during the reign of Hadrian (117-138) and Vespasian ruled from 69 to 79 CE:
A common man who had lost his sight and another who was lame approached him together as he sat before the tribunal, begging for the remedy for their ailments which Serapis had revealed in a dream; for he could heal eyes by spitting upon them and make whole a leg if he deigned to touch it with his heel. Although he had little faith that this could possibly succeed and indeed did not dare to put it to the test, finally, at the insistence of his friends, he undertook both actions in public before an assembly and met with success. At the same time, with the guidance of seers, some vessels of ancient workmanship were dug up in a sacred spot at Tegea in Arcadia, bearing an image very like that of Vespasian.

(Suetonius: Vespasian, 7 – Perseus site)
Apollo et al fought alongside armies in historical times: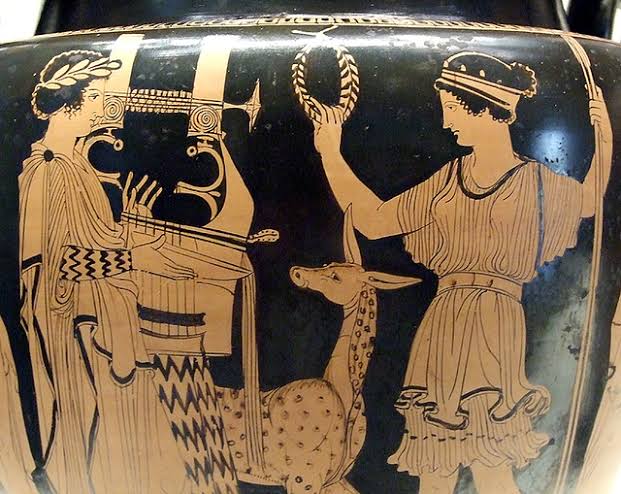 Apollo's worshipers were threatened by an invasion of Gauls in 279 BCE. Supernatural women — perhaps his sisters Artemis and Athena — appeared alongside him in the battle. Multiple traditions survive, and I list three here from the first century BCE.
Such an apparition is said to have occurred to Brennus, and to his Gallic troops, when he was waging an impious war upon the temple of Apollo at Delphi. For on that occasion it is reported that the Pythian priestess pronounced these words:

"I and the white virgins will provide for the future."

In accordance with which, it happened that the Gauls fancied that they saw white virgins bearing arms against them, and that their entire army was overwhelmed in the snow.

(Cicero, On Divination, 1.37)

Brennus, the king of the Gauls, accompanied by one hundred and fifty thousand infantry, armed with long shields, and ten thousand cavalry, together with a horde of camp followers, large numbers of traders, and two thousand waggons, invaded Macedonia and engaged in battle. Having in this conflict lost many men . . . as lacking sufficient strength . . . when later he advanced into Greece and to the oracle at Delphi, which he wished to plunder. In the mighty battle fought there he lost tens of thousands of his comrades-in‑arms, and Brennus himself was three times wounded. Weighed down and near to death, he assembled his host there and spoke to the Gauls. He advised them to kill him and all the wounded, to burn their waggons, and to return home unburdened; he advised them also to make Cichorius king. Then, after drinking deeply of undiluted wine, Brennus slew himself. After Cichorius had given him burial, he killed the wounded and those who were victims of cold and starvation some twenty thousand in all; and so he began the journey homeward with the rest by the same route. In difficult terrain the Greeks would attack and cut off those in the rear, and carried off all their baggage. On the way to Thermopylae, food being scarce there, they abandoned twenty thousand more men. All the rest perished as they were going through the country of the Dardani, and not a single man was left to return home.

Brennus, the king of the Gauls, on entering a temple found no dedications of gold or silver, and when he came only upon images of stone and wood he laughed at them, to think that men, believing that gods have human form, should set up their images in wood and stone.

At the time of the Gallic invasion the inhabitants of Delphi, seeing that danger was at hand, asked the god if they should remove the treasures, the children, and the women from the shrine to the most strongly fortified of the neighbouring cities. The Pythia replied to the Delphians that the god commanded them to leave in place in the shrine the dedications and whatever else pertained to the adornment of the gods; for the god, and with him the White Maidens, would protect all. As there were in the sacred precinct two temples of extreme antiquity, one of Athena Pronaia and one of Artemis, they assumed that these goddesses were the "White Maidens" named in the oracle.

(Diodorus Siculus, 22.9)
Continue reading "Greek Gods and Heroes Active in the Historical World"