Do ancient historiographers sometimes say things they know to be factually untrue? Emphatically, yes. The accusation of deliberate fabrication is made repeatedly.
— John Moles
Herodotus is dubbed the father, not only of history, but of lies;
Polybius castigates historians not only for incompetence, but falsehood;
Lucian tells of historians who claimed to be eye-witnesses of things they could not possibly have seen;
invention and manipulation of factual material is (I believe) demonstrable in Herodotus and Plutarch, as well as Hellenistic tragic historians.

The motives vary:

some, of course, crudely political — propaganda,flattery, denigration;
literary rivalry (to trump one's predecessors, of which we have seen examples even in Thucydides);
the desire to spin a good yarn (often important in Herodotus and other historians of the exotic);
sometimes (surely) historiographical parody;
sheer emotional arousal or entertainment;
the need to make moral points
or bring out broader patterns or causes behind complicated sequences of events.

(Moles, 115 — my bolding and formatting in all quotations)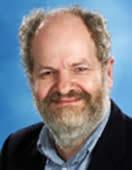 Those last two points Moles illustrates in some depth.
The Need to Make a Moral Point
Plutarch (ca 46 – 120 CE) knew that a famous meeting between the famous Greek philosopher Solon and the King Croesus of Lydia was more than likely a fiction but that did not matter when it served a moral point:
As for [Solon's] interview with Croesus, some think to prove by chronology that it is fictitious. But when a story is so famous and so well-attested, and, what is more to the point, when it comports so well with the character of Solon, and is so worthy of his magnanimity and wisdom, I do not propose to reject it out of deference to any chronological canons, so called, which thousands are to this day revising, without being able to bring their contradictions into any general agreement. (Plutarch, Solon 27.1)
Moles comments:
[H]ere historical fact is sacrificed to Plutarch's need to expound universal moral truths. (Moles, 120)
Plutarch was also quite willing to place persons from mythical times alongside those well known to be historical for the same reason:
Just as geographers, O Socius Senecio, crowd on to the outer edges of their maps the parts of the earth which elude their knowledge, with explanatory notes that 'What lies beyond is sandy desert without water and full of wild beasts,' or 'blind marsh,' or 'Scythian cold,' or 'frozen sea,' so in the writing of my Parallel Lives, now that I have traversed those periods of time which are accessible to probable reasoning and which afford basis for a history dealing with facts, I might well say of the earlier periods 'What lies beyond is full of marvels and unreality, a land of poets and fabulists, of doubt and obscurity.'

But after publishing my account of Lycurgus the lawgiver and Numa the king, I thought I might not unreasonably go back still farther to Romulus, now that my history had brought me near his times. And as I asked myself, 'With such a warrior' (as Aeschylus says) 'who will dare to fight?' [=it seemed to me that I must make the founder of lovely and famous Athens the counterpart and parallel to the father of invincible and glorious Rome.]

May I therefore succeed in purifying Fable, making her submit to reason and take on the semblance of History. But where she obstinately disdains to make herself credible, and refuses to admit any element of probability, I shall pray for kindly readers, and such as receive with indulgence the tales of antiquity. (Plutarch, Theseus, 1:1-3)
Lucian (ca 125-180 CE), as we have seen in earlier posts, appeared to have fabricated his teacher, Demonax, likewise for edification. See two posts from 2017 for the classicists' interpretation of the evidence:
I want to focus particularly on Thucydides here because he is reputed to be the most "scientific" of historians, the one who eschewed all myth in his history of the Peloponnesian War and thus set himself as far apart from Homer and Herodotus as one can imagine — according to his reputation. If we find knowing falsehoods in Thucydides then what hope will any other ancient historian have? We will see that Thucydides created scenarios in politics and on the Sicilian battlefields from raw material he found in Herodotus' account of the Persian War and among Homer's characters in the Iliad. Continue reading "Two (More) Reasons Ancient Historians Fabricated History"