Do ancient historiographers sometimes say things they know to be factually untrue? Emphatically, yes. The accusation of deliberate fabrication is made repeatedly.
— John Moles
Herodotus is dubbed the father, not only of history, but of lies;
Polybius castigates historians not only for incompetence, but falsehood;
Lucian tells of historians who claimed to be eye-witnesses of things they could not possibly have seen;
invention and manipulation of factual material is (I believe) demonstrable in Herodotus and Plutarch, as well as Hellenistic tragic historians.

The motives vary:

some, of course, crudely political — propaganda,flattery, denigration;
literary rivalry (to trump one's predecessors, of which we have seen examples even in Thucydides);
the desire to spin a good yarn (often important in Herodotus and other historians of the exotic);
sometimes (surely) historiographical parody;
sheer emotional arousal or entertainment;
the need to make moral points
or bring out broader patterns or causes behind complicated sequences of events.

(Moles, 115 — my bolding and formatting in all quotations)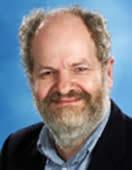 Those last two points Moles illustrates in some depth.
The Need to Make a Moral Point
Plutarch (ca 46 – 120 CE) knew that a famous meeting between the famous Greek philosopher Solon and the King Croesus of Lydia was more than likely a fiction but that did not matter when it served a moral point:
As for [Solon's] interview with Croesus, some think to prove by chronology that it is fictitious. But when a story is so famous and so well-attested, and, what is more to the point, when it comports so well with the character of Solon, and is so worthy of his magnanimity and wisdom, I do not propose to reject it out of deference to any chronological canons, so called, which thousands are to this day revising, without being able to bring their contradictions into any general agreement. (Plutarch, Solon 27.1)
Moles comments:
[H]ere historical fact is sacrificed to Plutarch's need to expound universal moral truths. (Moles, 120)
Plutarch was also quite willing to place persons from mythical times alongside those well known to be historical for the same reason:
Just as geographers, O Socius Senecio, crowd on to the outer edges of their maps the parts of the earth which elude their knowledge, with explanatory notes that 'What lies beyond is sandy desert without water and full of wild beasts,' or 'blind marsh,' or 'Scythian cold,' or 'frozen sea,' so in the writing of my Parallel Lives, now that I have traversed those periods of time which are accessible to probable reasoning and which afford basis for a history dealing with facts, I might well say of the earlier periods 'What lies beyond is full of marvels and unreality, a land of poets and fabulists, of doubt and obscurity.'

But after publishing my account of Lycurgus the lawgiver and Numa the king, I thought I might not unreasonably go back still farther to Romulus, now that my history had brought me near his times. And as I asked myself, 'With such a warrior' (as Aeschylus says) 'who will dare to fight?' [=it seemed to me that I must make the founder of lovely and famous Athens the counterpart and parallel to the father of invincible and glorious Rome.]

May I therefore succeed in purifying Fable, making her submit to reason and take on the semblance of History. But where she obstinately disdains to make herself credible, and refuses to admit any element of probability, I shall pray for kindly readers, and such as receive with indulgence the tales of antiquity. (Plutarch, Theseus, 1:1-3)
Lucian (ca 125-180 CE), as we have seen in earlier posts, appeared to have fabricated his teacher, Demonax, likewise for edification. See two posts from 2017 for the classicists' interpretation of the evidence:
I want to focus particularly on Thucydides here because he is reputed to be the most "scientific" of historians, the one who eschewed all myth in his history of the Peloponnesian War and thus set himself as far apart from Homer and Herodotus as one can imagine — according to his reputation. If we find knowing falsehoods in Thucydides then what hope will any other ancient historian have? We will see that Thucydides created scenarios in politics and on the Sicilian battlefields from raw material he found in Herodotus' account of the Persian War and among Homer's characters in the Iliad.
Thucydides (ca 460-400 CE) did the same. In this respect, he was following ("imitating") his predecessor, Herodotus, by narrating events in such a way as to present a moral lesson for readers. Herodotus had narrated how Athens had once brought low the proud hubris of the Persian king, Xerxes, at the battle of Salamis, and Thucydides subsequently wrote of the demise of Athenian power, arguing through speeches he put into the mouths of his historical characters that the reason for Athens' fall was the same hubris as had once possessed Xerxes. To drive home the message Thucydides described the fateful battle of Syracuse through the description Herodotus had given readers for the battle of Salamis. Thucydides thus turned the battle of Salamis (where Athens had won her glory by humbling the Persian empire) into the battle of Syracuse (that spelled the end of Athenian power. Thucydides even copied the dramatist Aeschylus's portrayal of Salamis and pasted it into the battle of Syracuse.
The pattern of echoes has also suggested that Thucydides 'turned against Athens the tremendous moral which his countrymen delighted to read in the Persians of Aeschylus and the History of Herodotus.' (Rood, 163)
Thucydides, by perpetual coincidences of thought and phrase, and by the turn and colour of all this part of his narrative, has with evident design emphasized this parallel, and so turned against Athens the tremendous moral which his countrymen delighted to read in the Persians of Aeschylus and the History of Herodotus. . . . Athens, tempted by Fortune, deluded by Hope, and blinded by covetous Insolence, was attempting an enterprise comparable with that which it was her boast to have repulsed and broken at Salamis. . . . [T]he city was sick and it was vain to call for a physician. The name of her sickness was Eros, the fatal, passionate lust for what is out of reach. . . . (Cornford, 201-205)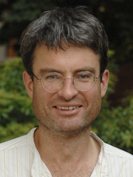 There is a theological lesson here, too. Just as the message of the Jewish Scriptures is that the will of Yahweh will stand regardless of the plans and deeds of mere mortals, so is Herodotus's Histories infused with the theme that Apollo rules and his oracle at Delphi will be justified regardless of the plans and deeds of Greeks and barbarians. (See the posts on Mandell and Freedman for this comparison.) Likewise Thucydides:
And another Herodotean echo has led some scholars to contend that this 'tremendous moral' is a theological one: they argue that when Thucydides refers to the 'total destruction' of Athens' force in Sicily (7.87.6 πανωλεθρία), he alludes not just to Herodotus' representation of Troy's 'total destruction' (H. 2.120.5 πανωλεθρίη), but also to the explanation Herodotus there gives of Troy's destruction — that 'great wrongs meet with great punishments from the gods.' Nicias' final speech is also cited as evidence of Thucydides' preoccupations:

'if our expedition was offensive to one of the gods, we have been punished enough' (T. 7.77.3).

Unlike in Herodotus, however, there is no overt authorial support for a claim of divine involvement; the Herodotean echo, and Nicias' speech, contribute, rather, to the heightened and tragic tone of the end of the Sicilian narrative. (Rood, 163)
When we read of the very unlike leaders, Pericles and Cleon, in Thucydides' history, we are in fact re-reading the characters of (noble) Achilles and (unworthy) Thersites in Homer's Iliad. Cleon makes the same arguments as Pericles but in the mouth of Cleon the arguments are false because Cleon is a disreputable fool. Homer drove home that lesson: the uncouth, low-class and arrogant Thersites in the Iliad made the same criticisms against king Agamemnon as Achilles had aimed at the king. But Achilles was a "good man" and Cleon a "bad" one. Nothing good could come out of a bad character; as the proverb of the day said: excellence of spirit does not sit well upon a fool. This was the moral Thucydides was reinforcing in his creations of Pericles and Cleon.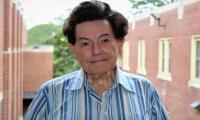 [I]t is clear that Thucydides had Homer in mind in his work, and to back up the natural presumption that a writer as complex and self-conscious as Thucydides must have intended the resemblances between his Cleon and his Pericles, it can now be suggested that his model in this was Homer's treatment of Thersites' echoes of Achilles. . . . Thucydides' original audience was meant to conclude that what Pericles said was right simply because he was Pericles and that what Cleon said was wrong, even if it was the same as what Pericles said, simply because Cleon was Cleon. . . . Thucydides intended his readers to keep Thersites in mind when evaluating Cleon and wanted to associate Pericles with Achilles. . . . Thucydides is assuming as the background to his character portrayals a standard ancient type of moral assessment, in which actions and words take their worth from that of the actor or speaker. (Cairns, 204)
The Need to Demonstrate Universal Truths
Even the "scientific historian" fabricated details based on "what would have happened" given what we know of human behaviour generally. Thucydides justified this practice:
And perhaps the lack of the mythical element in my history will appear rather unpleasing to an audience, but if those who wish to look at the clearness [to saphes: (clear) truth or plausible representation?] both of the things that have happened and of those which, in accordance with human nature, are going to happen again some time like this and in similar form, should judge it useful, that will be sufficient. It is set down as a possession for always rather than as a competitive display for instant hearing. (Thucydides 1.22.4 – John Moles translation, 104)
The value of history for Thucydides was its ability to teach "universal truths". Hence Thucydides shaped his characters and assigned them roles for that end:
[To extrapolate general truths]—so that, for example, Pericles to some extent represents the typical Ideal Statesman, Cleon the typical Unprincipled Demagogue, while the politically important Hyperbolus is dismissed parenthetically (8.73.3). Thucydides sometimes resorts also to shorthand formulations such as 'every form of death ensued and whatever is accustomed to happen in such a situation' (3.81.5). In other ways, it pulls towards repetition (hence the endless and shifting debate in the speeches concerning the rights and wrongs of empire, the relationship between expediency and morality etc.) and towards the establishment of recurrent patterns (thus the events of the second half of the history, from 5.25 onwards, in some respects reprise those of the first). (Moles, 108)
Compare what we discovered earlier about Thucydides' account of the plague: How Ancient Historians Constructed Dramatic Fiction: Thucydides and the Plague
Back to Herodotus. Herodotus wrote of a famous debate among Persian conspirators on the relative merits of democracy, oligarchy and monarchy. This was said to have taken place after the death of the mad king Cambyses. The one who argued that Persia should become a democracy was Otanes. Herodotus acknowledged that some of his contemporaries did not believe that such a debate ever happened but Herodotus insisted it was true.
At the meeting certain speeches were made – some of our own countrymen refuse to believe they were actually made at all; nevertheless – they were. The first speaker was Otanes, and his theme was to recommend the establishment in Persia of democratic government. (Herodotus 3.80)
Later, Herodotus described a revolt by Greek city-states in Ionia (Asia Minor) against their Persian overlords and its repression by the Persian military. The Persian general who led that campaign, Mardonius,
did something which will come as a great surprise to those Greeks who cannot believe that Otanes declared to the seven conspirators that Persia should have a democratic government: he ejected the irresponsible despots from all the Ionian states and set up democratic institutions in their place. (Herodotus, 6.43)
That such a debate ever happened is "obviously impossible" since at that time democracy had not even been invented in Greece! Did Herodotus genuinely believe it to have happened? Such a notion
demeans him by making him a much less intelligent man than he was, and much less intelligent than those of his contemporaries who, as he himself admitted, disbelieved in the debate. (Moles, 119)
No, Moles concludes that Herodotus fabricated the debate over democracy among the Persian nobles and either greatly exaggerated Persian leniency towards the rebel Ionians or also fabricated the story of the Persians establishing democratic governments among those Greek city-states.
Why would Herodotus make up these events? The events provided a dramatic point on which he could focus his major themes:
the key moment of moral choice, the constituents of good government, the rise and fall of Persian power, the interrelationship between the success or failure of imperial powers and their respective constitutions. (Moles, 120)
The two events, the Persian conspirators' debate and the Persian establishment of democratic institutions among their Greek subjects, created memorable moments that brought into focus Herodotus's larger over-riding interest throughout his Histories in the conflict between Greek and barbarian, democracy and tyranny, hubris and reason, rise and fall of powers.
No serious ancient historian was so tied to specific factual truth that he would not sometimes help general truths along by manipulating, even inventing, 'facts'.
— Moles, 120
There are many different types of ancient historians. Some write historiography according to rhetorical prescriptions, some do not, or not to the extent claimed by the theory. Some see truth very largely in terms of prejudice. Some are not interested in truth at all, writing purely and simply to entertain. . . .

We must also admit that even the most serious and 'historical' ancient historians share characteristics with the most purely 'literary'. The difference between the two is a matter of degree. . . (Moles, 118)
And there are many types of lying historians. I won't repeat the seven types of lying historians that were covered in an earlier post that discussed another chapter in the same book as the Moles' essay, Lying Historians: Seven Types of Mendacity.
---
Cairns, Francis. 1982. "Cleon and Pericles: A Suggestion." The Journal of Hellenic Studies 102: 203–4. https://doi.org/10.2307/631138.
Cornford, Francis M. 1907. Thucydides Mythistoricus. London: Edward Arnold.
Moles, J. L. 1993. "Truth and Untruth in Herodotus and Thucydides." In Lies and Fiction in the Ancient World, edited by Christopher Gill and Timothy Peter Wiseman, 88–121. University of Exeter Press.
Rood, Timothy. 1999. "Thucydides' Persian Wars." In The Limits of Historiography: Genre and Narrative in Ancient Historical Texts, edited by Chris Shuttleworth Kraus, 141–68. Leiden ; Boston: Brill.
---
The following two tabs change content below.
Neil Godfrey
Neil is the author of this post. To read more about Neil, see our
About page.
Latest posts by Neil Godfrey (see all)
---
If you enjoyed this post, please consider donating to Vridar. Thanks!
---