Though we today see poetry, oratory and historiography as three separate genres, the ancients saw them as three different species of the same genus — rhetoric. All three types of activity aimed to elaborate certain data in such a way as to affect or persuade an audience or readership.
— Woodman, p. 100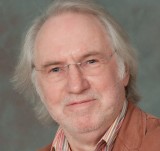 We often hear the fifth century BCE author of Histories, Herodotus, described as the "father of history" — an epithet borrowed from Cicero. We usually hear how Herodotus was titillated by stories of the spectacular and he loved to blend rumours and fables with his researched facts. Then we often hear how his younger contemporary, Thucydides, advanced the craft of historiography by eschewing all myth and hewing steadily to "facts" he was able to confirm through direct oral testimony: we have come to accept Thucydides as the "father of scientific history".
The question addressed in this post has significant implications for how we interpret the canonical gospels and Acts.
But I think there is a far stronger argument for viewing both Herodotus and Thucydides as the "sons of Homer" and what both of them wrote was far closer to Homeric epic than anything that we moderns understand to be history.
Is not Homer a prose work, though? How is it in any way similar to Homer's epics? And what has Thucydides to do with Homer? Answer: Much, in every way!
How Herodotus imitated Homer
Both at the openings of their works (Iliad and Histories) grab an audience's attention by declaring the unsurpassed greatness of the theme they are about to relate and speaking of gods behind the scenes who were responsible for the conflict. Similarly, Herodotus echoed Odysseus in boasting how he visited the cities of "many men".
Compare also in each work
the battle scenes and heroic temper
methods of narrative and digression
frequent use of direct speech
the dialect, the rhythms
There are "many Homeric words and phrases in Herodotus".
Herodotus regarded Homer as a historian who wrote about the "historical" war with Troy.
We know from archaeological and other evidence that Herodotus did not personally visit many of the places he claims to have seen:
Rather, [Herodotus] has adapted his information from the literary tradition. (p. 4)
Imagine a modern historian today boasting that he adapted his methods of narrative from Paradise Lost. Woodman notes that we "would presumably become very worried indeed" if our historian admitted as much.
How Thucydides imitated Homer (and Herodotus!)
Thucydides borrowed directly words and phrases from Homer to outline his theme.
As Herodotus had emulated Homer in declaring his theme to be about the greatest war of all time, so did Thucydides. Thucydides even declares that the Peloponnesian War was a "global" or "world war".
Thucydides seeks to emulate and surpass Homer by pointing out that, unlike Homer, he does not need to resort to poetic flourishes to dramatize and magnify the greatness of his theme.
[Thucydides] will refrain from the embellishments of poetry; but that is simply because he wishes to suggest that the greatness of his own war does not require such embellishments and to distract attention from the embellishment which, as we shall see below, he does indeed employ. (p. 9)
The lengthy speeches written out by Thucydides are poetic or rhetorical emulations of the speeches in Homer's Iliad. They are not "general gist" recollections.
When Thucydides declares that his narrative carefully distinguishes between the author's personal witness and the testimony of other eyewitnesses he is drawing the same distinction as Homer's Odysseus. (It is evident that contrary to his claim to have been a witness of certain events that the facts are sometimes otherwise. His sources are literary, not personal visits; and his digressions serve to entertain, not inform.)
Thucydides explicitly rejected the mythical element from his narrative but this had more to do with his aim to rival and surpass his predecessors in poetic and rhetorical prowess than it did with modern notions of rational inquiry. The contrast Thucydides makes is not between myths and facts, but between myths and vividness of detailed narrative that drew audiences into experiencing the colourful narration of his world, of his battles, plagues, and other events. The aim of Thucydides was "realism", not "truth". Or if "truth", "truth" only in an idealistic sense of what is "true to human nature" and "true to how things are known to happen", and therefore, true to what is certain to happen again in human experience. And being told with such vivid (realistic) details events that Thucydides in fact took from other literary sources have been mistaken as being derived from genuine eyewitness evidence.
For Thucydides, his theme of the Peloponnesian War was presented through the perspective of the epic poet: it was a tale of widespread sufferings, destructions of cities, plagues, refugees, earthquakes, solar eclipses, famines, and so forth. Homer opened his epics with songs of sufferings to come.
Homer mentioned sufferings in the overtures to his poems because it was a subject which fascinated and appealed to his audience. Thucydides is following Homeric practice and for the same reason. (p. 29)
Like Homer, Thucydides is "writing a 'disaster narrative' of the most vivid and dramatic type." (p. 30)
Thucydides structures his story in terms of epic and dramatic reversals, tales of hubris and subsequent destructions.
–o0o–
Professor Woodman discusses all of the above at some length with illustrative material to support each of his theses. I can perhaps elaborate on a few details in future posts as I have already done in past ones on Thucydides.
The point is that history as practised by ancient Greco-Roman authors was never close to what we think of as historical writing. It was a form of rhetoric, along with poetry and oratory, written with the purpose of entertainment, yes, but also (at least for the serious practitioners) to teach, to shape and reinforce honourable traditions, piety, and other lessons to better prepare readers for the present and future.
---
Woodman, A. J. 2004. Rhetoric in Classical Historiography: Four Studies. London : New York: Routledge.
---
The following two tabs change content below.
Neil Godfrey
Neil is the author of this post. To read more about Neil, see our
About page.
Latest posts by Neil Godfrey (see all)
---
If you enjoyed this post, please consider donating to Vridar. Thanks!
---