In the last installment, we covered oral tradition. As I look over the post now, I see that I missed several opportunities to add the adjective, "rich." Biblical scholars love to write the words "rich oral tradition." How, you may ask, do they know such details about something based mostly on conjecture? Watch out! If you keep asking questions like that, you'll earn yourself demerits for skepticism.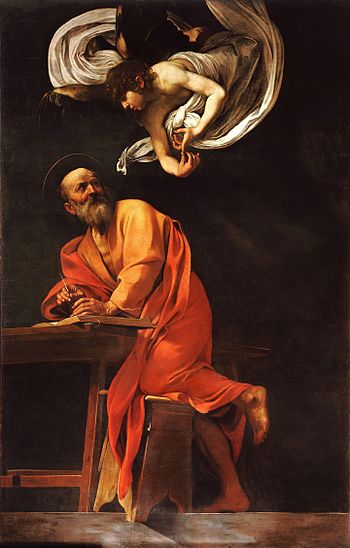 Bart Ehrman naturally considers it important to expound upon the rich oral tradition™ behind the gospels, because it connects the historical Jesus to the written New Testament. Serious scholars would probably also care about how the evangelists assembled that material. They would ask themselves what the authors intended. Did they think they were writing biographies, histories, hagiographies, novels, or what? Were authors of the gospels even conscious of what they were doing; did they have a plan?
What is a gospel?
An actual historian would most likely start with the written work first, and work back from there. He or she would want to determine the type of document we're dealing with — i.e., the genre of the gospels. We've covered this topic many times on Vridar, including my series about how the consensus changed dramatically over the past century.
As we learned previously, the form critics cared about genre, too. Rudolf Bultmann called it the first task of form criticism. Until we confirm that the gospel of Mark is not a story about Jesus, but a collection of stories about Jesus, we have no solid grounds for dividing the book into individual pericopae (that supposedly came from distinct oral streams).
Oddly enough, the scholar credited as the father of Formgeschichte, Hermann Gunkel, never used the word. Rather, he focused on the Gattung or genre of the literature in the Old Testament. He well understood the need to identify the book of Genesis as a large collection of individual traditions assembled under the guiding hand of gifted redactors. He accepted the prevailing Graf-Wellhausen theory that the Pentateuch is composed of four main separate, written sources: J, E, D, and P. But he also argued that the individual source documents reflect much older oral tradition.
Are the gospels written "memories"?
However, in Jesus Before the Gospels, Bart Ehrman sidesteps the entire issue, preferring instead to treat the gospels as memories. At least in the case of their readers, the gospels certainly became memories. But he does not provide any sustained credible argument that the gospel stories had been actual memories of their communities, let alone give us any reason to believe that such memories go back to real events that occurred in the life of Jesus.
He introduces his discussion of the canonical gospels not by telling us they are biographies, histories, or whatever. Skipping over the unpleasant task of trying to place the gospels in their literary setting, he simply asserts they are writings that contain memories. Ehrman explains: Continue reading "Bart Ehrman: Jesus Before the Gospels, Basic Element 4: Genre"