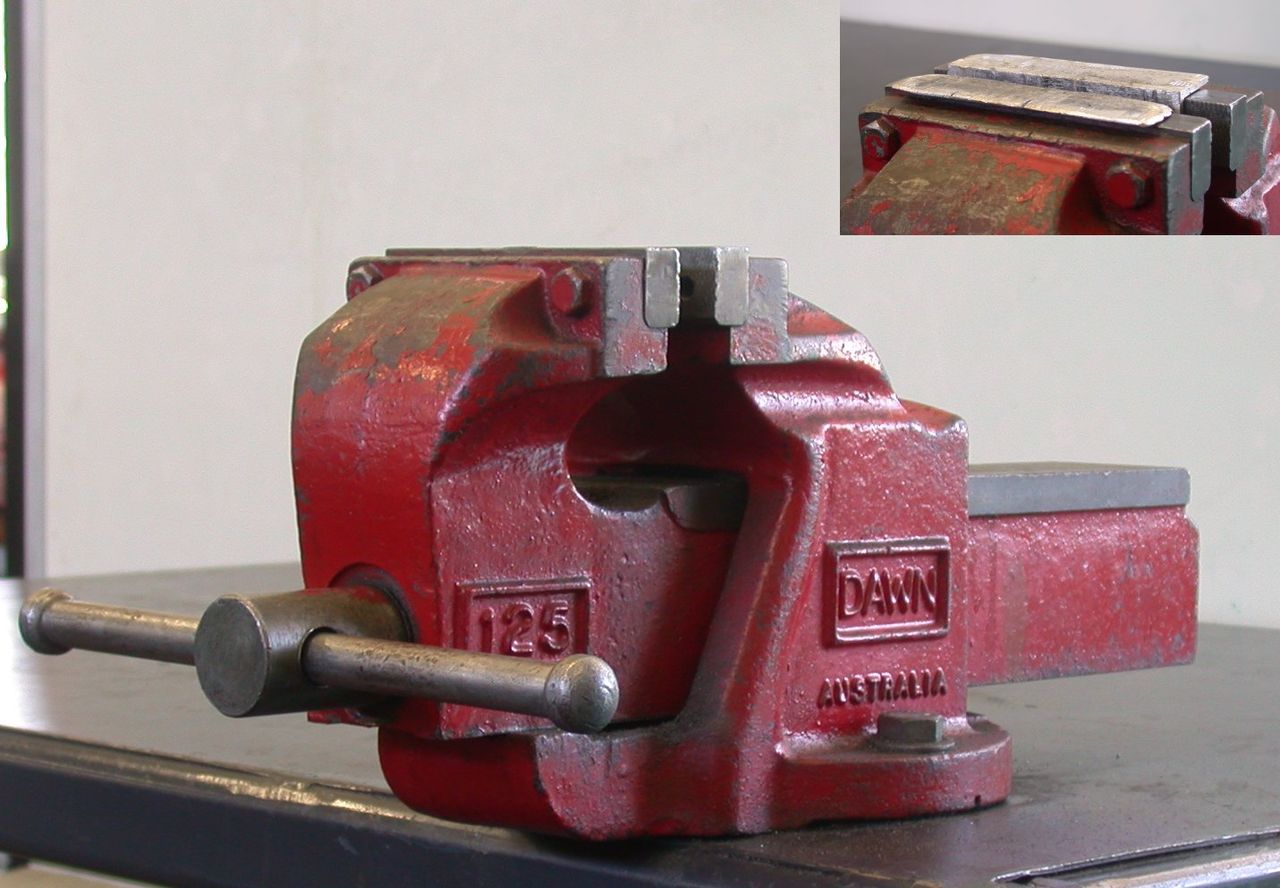 Under the Grip
I just noticed over on the Cakemix that Dr. McGrath is once again comparing Jesus mythicism to creationism. He writes:
Mythicism says: universities are so much under the grip of Christianity that mythicism cannot get a fair hearing.
As you know, the good doctor finds this idea laughable. Implicit in his short post is the notion that evolutionary biologists and biblical scholars are serious, trustworthy, trained professionals. Thus, to insist that NT scholars unfairly reject mythicism is to engage in conspiracy mongering. One of his fans (a guy named Jim) chimes in:
Yeah, great point. That's why I disagree with the current value of the speed of light. It was arrived at by physicists, who are naturally biased because they had … well … advanced degrees in physics. The speed of light should have been determined by a group who is not biased towards physics, like say zoologists. 🙂 Isn't it weird how science departments are full of faculty that have science backgrounds, and departments focusing on Christian history attract an interest group like people with Christian backgrounds. … (just being a bit of a jerk here 🙂 )
But Dr. Jimmy tells Mr. Jim:
I don't think you're being a jerk. I think such snarcasm is called for.
When considering NT scholars, McGrath, of course, isn't talking about those teaching at universities with a confessional bias.
There certainly are scholars at religiously-affiliated institutions, and I could certainly understand atheists viewing such figures with suspicion and ignoring what they have to say. But people like Ehrman and myself who teach at secular universities do not need to be placed in the same category, do we? And as for having Christian backgrounds, how many professional scientists are from Christian backgrounds, and how many are at least nominally Christians? I am confident that, if such a background does not invalidate the conclusions of mainstream biology, neither does it invalidate the conclusions of mainstream history.
He's got one thing right: I would never put Ehrman and McGrath in the same category.

Transparent fiction?
Coincidentally, just yesterday I happened to be reading in Bart Ehrman's landmark book, Forgery and Counterforgery: The Use of Literary Deceit in Early Christian Polemics, about recent biblical scholars who accept the fact that Christian pseudepigrapha exists — even inside the NT itself — but claim that the authors intended no deceit. Ehrman reminds us that Richard Bauckham tried to absolve the forger of 2 Peter, asserting that:
Petrine authorship was intended to be an entirely transparent fiction. (pp. 129-130 — quoting from Bauckham's commentary, Jude, 2 Peter, p. 134.)
James Dunn similarly fantasizes that early pseudepigraphic authors had no intention of lying to their readers, insisting:
There was no intention to deceive, and almost certainly the final readers were not in fact deceived. (p. 130 — quoting from Dunn's The Living Word, p. 84)
With wit and precision, Ehrman decisively debunks this recently invented idea of forgers who did not intend to deceive their readers. But the delusion of "honorable forgers" persists and is quite widespread. The myth wilts under even the slightest bit of scrutiny, so we may rightly wonder why it lives on. Ehrman pulls no punches. He writes:
Most of these scholars are experts in religion, and specifically in the New Testament. Their own intentions are in most instances clear: to absolve the authors of ancient forgeries of any guilt involved with lying and deception. (p. 129)
A dirty little secret
Still, how can these experts in religion and the NT be unaware of all the evidence that contradicts their imagined victimless forgery? Ehrman explains:
Even though such views have long been discredited by scholars of ancient forgery, they continue to live on among Neutestamentlers, in part, no doubt, because those in the guild rely on the work of others in the guild, and do not as a rule read widely outside of it, for example in the work of scholars of ancient forgery. And so, for example, we find in a recent introduction to the New Testament by P. Achtemeier, J. Green, and M. Thompson a repetition of the old chestnut: "Pseudonymity appears to have been primarily a literary technique, and not one meant to deliberately deceive its readers." (p. 129, emphasis mine — quoting Achtemeier, Green, and Thompson's Introducing the New Testament, Its Literature and Theology, p. 560)
Longtime Vridar readers will recall that we've shown repeatedly that most NT scholars clearly don't read widely outside their expertise, hence the embarrassing mistakes about oral tradition and the unsound foundations of social-scientific criticism. Perhaps even worse, they don't read the older works by the masters of their field. They don't read Wellhausen. They don't read Wrede. They've skimmed Bultmann, and they don't comprehend what little they've read. In other words, they do not stand on the shoulders of giants; they merely take in each other's laundry and pat themselves on the back for doing a fine job of it.
Don't misunderstand me here. Ehrman would almost certainly not agree with my pessimistic assessment of the rotten state of NT studies. He is instead making a very specific point: that scholars who claim to know about ancient pseudepigraphic writings don't know what they should know. Moreover, they assert certain "facts" about attitudes in the ancient world concerning forgeries with no supporting evidence. And their reasons for this disquieting behavior are pretty transparent:
Why then have scholars, especially New Testament commentators who have not looked at the broader phenomenon (and who, as a rule, do not cite any evidence), said otherwise? It is hard to escape the characteristically trenchant conclusion drawn by Anthony Grafton: "The only reason to assume that most earlier forgers were more innocent is our own desire to explain away a disquieting feature of the past." (p. 131, citing Grafton in Forgers and Critics, p. 37)
University conspiracies?
The subject of forgery — especially the intent of the forger — is, arguably, a rather esoteric subject. But note that when scholars offer reasons that an ancient author forged a work in the name of, say, Paul or Peter, they have already admitted what many conservative scholars still deny, viz. that the NT contains forged works. Recall that the well-regarded Luke Timothy Johnson still thinks Paul's pastoral letters are authentic. Because, well, why not?
The band of acceptable thought in the areas of social studies, politics, history, etc. can be quite narrow. If you stray too far from the norm, you may find yourself labeled as a nutjob. The Overton Window in politics, for example, may drift to the left or right, but its width remains essentially the same, which explains why certain policies in the U.S. that used to be considered within the bounds of normal, polite discussion are now considered "too radical," and vice versa.
However, the boundaries in biblical studies are unique. In fact, we would be mistaken if we used the word "boundaries," since the boundary on the right does not exist. Within the guild a scholar can still be considered competent and highly respected even though he or she believes all the books in the NT are authentic and the inspired Word of God. You can watch a debate between a mainline scholar and an evangelical scholar about whether half of Paul's epistles or all of Paul's epistles are authentic. But you'll never hear from a scholar who thinks they're all late and spurious.
McGrath and his crew would explain that an electrified fence that seals off all "unsafe" ideas on the left simply doesn't exist. They would argue, simply, that no scholars in academia believe in those extreme, radical, silly ideas. In a way, they're correct. Self-censorship and self-selection are much more effective (and cheaper) than relying on thought police. The advantage of unwritten rules is that scholars, aspiring scholars, and students internalize them. Of course, nobody argues for those "crazy" things, because anybody who would have done so has already opted out, and anyone remaining who privately thinks that way is smart enough to keep her dangerous thoughts to herself.
Why we might have reason to doubt
If respected NT scholars can twist themselves into believing that the author of 2 Peter didn't really mean to deceive us or that the first readers of 2 Timothy somehow knew they were reading pious fiction, then we have every reason to doubt whether they will deal in good faith on weightier matters.
Current NT scholarship, hopelessly parochial, embarrassingly ignorant, and disturbingly tolerant of incompetence, does not inspire confidence. Yes, we do trust physicists and biologists. We do believe creationism has had a fair hearing and has been found wanting. On the other hand, with respect to the historicity of Jesus, we've seen bad-faith book reviews from McGrath, a poorly written tome by a lazy Bart Ehrman, along with jeers and sneers from the usual suspects.
Is there a conspiracy against mythicism in higher learning? No, because it isn't necessary. Flies don't make elaborate plans about swarming on cow dung; they behave that way because of selection. It's what flies do. Similarly, there's no sinister, underground network of anti-mythicist scholarly bullies who plot to misrepresent mythicism and accuse its advocates of denying history, hating Christianity, and flirting with anti-Semitism. It's just what they do.
---
See also:
The following two tabs change content below.
Tim Widowfield
Tim is a retired vagabond who lives with his wife and multiple cats in a 20-year-old motor home. To read more about Tim, see our
About page.
Latest posts by Tim Widowfield (see all)
---
If you enjoyed this post, please consider donating to Vridar. Thanks!
---