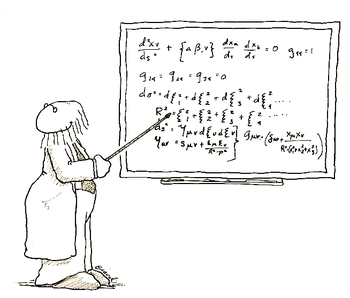 Once again we see a representative of the elite coterie of theologians pouring scorn on the ability of mere lay people to make any valid assessment of their highly learned and scholarly arguments.
Carrier suggests that laypeople can and should evaluate the arguments of experts, even with respect to the consensus. That seems to me strikingly odd – if laypeople who do not have the extensive knowledge professional scholars do can normally (and not just in exceptional rare cases) evaluate matters in that domain, then surely that implies that one doesn't need the extensive knowledge of data experts have in order to draw conclusions. But anyone who has studied a subject even as an undergraduate, and has had what they thought was a brilliant insight, only to discover through grad school that their idea was neither new nor brilliant, will probably protest that Carrier is wrong. (Professor James McGrath, Galileo was Wrong, 8th May 2014, my emphasis)
Of course the first thing one notes here is the mischievous framing of the question. Our theologian friend makes it sound as if what is open to challenge are the complex details of "data", the facts, let's say the nuances of Greek, Syriac and Aramaic texts, and so forth, by only partially informed amateurs and whether they should be so flippant on a "normal" every-day basis.
Of course that is not what the issue is at all. In matters of historical inquiry there is no argument or data that is so complex that it cannot be explained simply and understood by the average anybody. History is not advanced mathematics or quantum physics. If theologians have good arguments for the historical existence of Jesus then there is no reason they cannot be presented in a way that is comprehensible to all.
To this extent the Professor is being a little misleading when he implies that the views of theologians (and let's add historians here, too) and scientists deserve equally unquestioning acceptance by the public. A historian can explain to me clearly in a way I can understand the reasons, the evidence, for his or her claims and I can understand the arguments of other historians who disagree. I cannot do the same with scholars who debate questions in mathematics or complex physics and the origins of the universe. I have forgotten too much of the science I once learned to pretend I can even fully understand or evaluate the research of climate scientists.
Unfortunately McGrath's post fails to grasp this basic point. In his failure to grasp the fact that there really is a vast gulf between the humanities/social sciences on the one hand and the hard sciences/mathematics on the other when it comes to the potential for public understanding, he probably fails to realize how patronizing his stance really is.
That is, his argument takes a turn that sets up an ignorant elitist gulf between academics generally and a riff-raff public.
(Don't get me wrong. I'm not saying that academics are not superior to others at some things. There would be real problems if they weren't. Universities can truly be said to contain more of the most intelligent members of society than other institutions. But anyone who works among academics, whether as an academic or support staff, also knows that a few of them truly are the most arrogant, insufferable snobs. I am sure Professor McGrath is not one of those, but he does unfortunately express a snobbish — certainly a breathtakingly thoughtless — argument in his post.)
Before we turn our attention to the elephant in the room, maybe I could use my own way of evaluating scholarly arguments to make the point that a lay amateur really can make valid evaluations of scholarly arguments. If Professor McGrath or anyone else can find serious error and a propensity for misjudgment in how I go about assessing scholarly claims I would love to be told. I have been seriously wrong about things before so I have tried to hone my methods of learning to try to be less wrong now.
How an amateur evaluates the scholarly arguments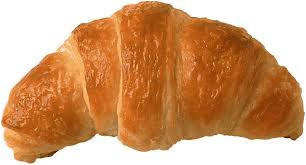 Let's start at the beginning. The lay person selects a title of interest by a well-known scholar in a bookshop and begins to read. Let's take Crossan's Jesus: A Revolutionary Biography, as an example. This was probably the first book on the historical Jesus I ever read. Here's how I react as I read. . . .
As a layman I quickly notice that the title is an abridged version of a more scholarly work. That disappoints me. I want to learn what the scholarly arguments are and I've started off with the popular version instead of the scholarly one.
Nonetheless, it is a quick and easy read and a good introduction to one scholar's viewpoint.
As I read I come across numerous quotations of ancient sources and citations of modern scholarly works. The book is not turning out to be such a quick read after all. I find myself stopping to explore many of these ancient sources and other works. I want the full context of ancient texts from which Crossan has quoted excerpts. I want to be able to see for myself the full context and meaning of the "original". Past experience has taught me that sometimes even authors who have a high reputation can make mistakes or be misleading. So I check and learn as I go.
When I run across a citation of another scholar I especially pause and wonder whenever Crossan tells me he is disagreeing with their argument. Now I have no reason to doubt Crossan's integrity, but at the same time I do understand from experience that it is always a good idea to hear the other side from the mouth or pen of the person making the point, not just the one opposing it. So this one book leads me to reading others.
Sometimes Crossan is agreeing with and assuming knowledge of the work of another scholar, or makes a point in passing in a footnote that I think is quite interesting but about which I know very little, and that's just as frustrating because I'm an amateur so I have to go and find that scholar's works and learn what he or she has to say, too.
Then in the internet age I have the wonderful advantage of  being able to join scholarly discussion forums and listen in on the authors themselves debate points. I can even email some of them to ask for further clarifications or guidance in reading.
So one small paperback leads me to reading widely a range of sources and viewpoints.
I become aware that Crossan is not "the" one view among his peers. His views are hotly contested as well as strongly argued.
And that leads to . . . .

I do not know what to think. I think Crossan has made some very interesting points and his methods of analysis of evidence and use of various models have opened my eyes to new ways of approaching any reading of the gospels and inquiry into Christian origins. At the same time I fully understand that there is much room for debate.
Consequence? By now I have acquired a long list of title and authors and questions I want to explore. The list is long. So I start reading. Widely. All sides. And I keep watching the discussion forums. Sometimes I test an idea of my own there. It's about Q and what I think is a reasonably argued point for Luke to have borrowed from one small section of Matthew. I am flattered to see one scholar agrees with me — others stay silent. So I know my interpretations are just as debatable as anyone else's.
I am beginning to question Q. So I read all I can of arguments in its favour. Am I missing something? Am I being too glib? Read Kloppenborg, read Mack, not just one work but several: be sure I understand what it is I find myself questioning. Outcome: I continue to have some questions but I do not "reject" Q either. The arguments are clearly well thought through and far from simplistic.

When scholars disagree
But what is an amateur like me to make of an argument over the meaning of a controversial Greek phrase or debates over gospel sources?
I don't think it's really as difficult as it might seem. One suspends judgment until one has the opportunity to see the arguments in full on both sides. One reads critical reviews and rebuttals as well as defences of an argument. I'm lucky to have access to many scholarly databases where a good number of these are freely available.
I am no expert on Greek or Syriac but I can follow a logical argument and notice when an assertion is unambiguously supported by the data or not. I can read exchanges and I can see which scholar makes the more watertight case — but always remaining open to more information that might come from another point of view.
I can see when one scholar is ignoring or attempting to deflect an argument made by another. I can see when a scholar does indeed directly answer an opposing point with evidence and logic and when he or she simply fudges.
When scholars debate among themselves they can see the same human strengths or weaknesses in logic or supported claims as anyone else who takes the trouble to listen in or read. I can't contribute to the technical knowledge but I can see how people use reason and logic to make their points.
History and textual analysis is not, after all, as obscure as mathematics.
When scholars agree
Here the Professor shows disdain for the general public's intelligence.
The experts may be resistant to new ideas. But they are also required as part of their profession to come up with new ideas. And when the experts agree about something for good reason, regularly the general public then resists what the consensus of experts tries to convince them of. That doesn't suggest that most laypeople are well poised to do better than the consensus of experts. (my emphasis)
In this professor's mind the public confusion in the United States over climate change is typical of how the "general public" regularly responds to expert consensus. No consideration is given to any competing factors such as vested interests waging a fiercely unrelenting propaganda campaign with the assistance of just enough maverick scientists to give them credibility. Can our Professor assure us that the "general public", or at least around half of it, is indeed responding to "expert consensus" or can he instead assure us they are responding to a propaganda campaign fueled by vested interests? How can he know what they are responding to? Has he done, or does he know of, the research that would answer that question?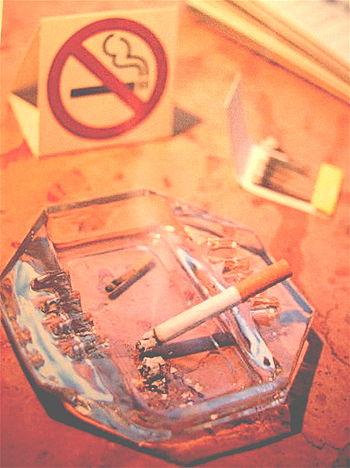 As for the way the "general public" or "most laypeople" respond when science education campaigns are sufficiently funded to counter vested interests we have seen very positive changes, an embracing of the science, when it comes to the dangers of AIDS, of the requirements for birth control, of the dangers of cigarette smoking, of the truth of evolution, of the adoption of mobile phones (how many still think they cause cancer?), of new drugs to fight this or that condition.
Our professor has a very poor view of such a general public.
The only exception in that mix, as far as I know, is the reluctance of the United States "general public" to accept evolution. But the U.S. is the exceptional modern industrial economy in that it is on a par with some of the more backward and less educated countries when it comes to the embracing of religious beliefs. But if that is the case, and we know it is, then we would expect most of the general public to embrace religious beliefs without good reason. We would expect public questioning of theologians in America to be an exception rather than the rule. Could this be why the Professor is miffed when some members of public don't accept the consensus of theologians? Does he believe they are misbehaving?
Mythicism
Now we come to the pointy end. Most scholars agree Jesus was a historical person. Who am I to disagree?
Actually this is much easier than Professor McGrath wants us to believe.
Firstly, I look at the arguments on both sides.
Secondly, I examine how mythicists address the arguments for the existence of Jesus. Are they fair? Are they logical? Are they evidence-based? I may conclude that a few have the appearance of being fair and logical and evidence-based. So I will want to know how the scholars respond in turn.
Some mythicist points maybe are not so valid or fair, but others leave me wondering: I suspend judgment.
Thirdly, I examine how scholars on the opposing side respond to these questionable areas.
If I see they respond with scorn and little other than appeal to "the consensus" I begin to worry that they do not have any adequate answer. Or maybe they are just very busy and don't have time to reply thoughtfully. So I wait for the responses of those who have clearly set aside time to offer full rebuttals.
I read rebuttals of mythicist arguments by Maurice Goguel (Hoffmann's favourite), Shirley Jackson Case, H.G. Wood (Larry Hurtado's favorite), A.D. Howell Smith, Albert Schweitzer, Robert E. Van Voorst, Bart Ehrman, Maurice Casey (highly esteemed by Jim West). I also read every one of James McGrath's blogposts on the early chapters of Earl Doherty's book.
McGrath quotes this truism from Carrier:
But a consensus has zero argumentative value when the individual scholars comprising that consensus have neither

(a) examined the strongest case against that consensus nor

(b) examined enough of it to be able to identify and articulate significant errors of fact or logic in it.

So it is fallacious (indeed, a conspicuously unreliable practice) to just cite the consensus on anything, without first ascertaining whose opinions within that consensus actually count.
To which McGrath responds:
It is absurd to suggest that most historians have not considered the strongest case for mythicism . . .
McGrath follows up by pointing to his own "reviews" of the first few chapters of Doherty's book and to Shirley Jackson Case's book against the mythicism of his day as evidence to supposedly contradict Carrier's point.
So let's have a look to get some idea why none of the publications opposing the Christ Myth theory can claim to have put the question to rest. I can of course only point to samples from each of the authors here.
Stop. I'll do that in the next post. This one is already long enough.
The following two tabs change content below.
Neil Godfrey
Neil is the author of this post. To read more about Neil, see our
About page.
Latest posts by Neil Godfrey (see all)
---
If you enjoyed this post, please consider donating to Vridar. Thanks!
---