Anthony Le Donne has published works arguing for a new type of historical study, one that draws upon memory theory, to be applied to the Gospels. He and a number of scholarly supporters believe this new approach can open up a more valid way of approximating the historical Jesus behind the Gospels.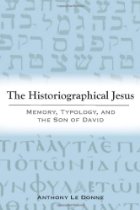 In the opening pages of his opening chapter of The Historiographical Jesus: Memory, Typology, and the Son of David (2009) Le Donne zeroes in on what he believes is a prevalent fallacy among scholars addressing historical questions in the Gospels and Acts. This is that a good number of well-known scholars have argued that an event in the Gospels-Acts that is expressed as some "typology" or fulfillment of an Old Testament passage should not be thought of as historical, or that it should at least be relegated to a status of questionable historicity. On the other hand, events written as facts and that contain no striking overlay of such Old Testament framing should, rightly, be considered historical, or at least be acknowledged as historical in the mind of the author.
Anthony Le Donne quotes Michael Goulder's explicit expression of this principle:
Where . . . we find passages with no apparent root in symbolism, or with unimportant traces of types, we shall be justified in assuming that St. Luke was setting down a factual story. . . . This will be our first criterion: where there are no types, Acts is intended to be factual.

Where an incident can be accounted for wholly, or almost wholly, on typological grounds, we shall have to be very wary indeed of giving it weight as history. This gives us a second criterion: the thicker the types, the less likely is the passage to be factual.
I agree with Anthony Le Donne completely that scholars who argue for or against the historicity of a passage in the Gospels and Acts on such are basis are succumbing to fallacious and invalid reasoning. But I also believe that Le Donne has succumbed to an unsupportable assumption of his own and that what he proposes as the correction to this wrong argument is just as baseless.
Where Anthony Le Donne is right
It is quite reasonable to suggest that an event that has been framed or crafted in terms of Old Testament passages was originally an historical happening that was later reinterpreted by others through Old Testament prophecies.
Gosh, the emperor Hadrian used to present himself as Hercules, and the even more illustrious Alexander the Great was presented as the conquering god Dionysus. Mythical overlay of historical events and persons calls for historical explanation, not denial of historicity.
Where Anthony Le Donne and Michael Goulder are both wrong

Le Donne and Goulder both appear to succumb to the "why not?" or "why would anyone make it up?" fallacy. If it reads like a straightforward episode then surely, so apparently goes the reasoning, it would be churlish or absurdly hyper-sceptical to doubt its historicity.
This assumption is unjustifiable. It defies all our human experience to think that any statement that comes from an unknown source, couched in a debatable genre, and without any authoritative independent supporting evidence, should be presumed to be basically true.
Biblical scholars try to justify their view that such claims are historical by applying various criteria. Anthony Le Donne does this, too. The first of these is "multiple independent attestations" of an event. But despite sounding so "right" that phrase is vague and it adds nothing real to the question of historicity. There are multiple independent attestations of alien abductions today. That does not prove alien abductions are historical events. There were multiple independent reports of the Virgin Mary appearing at Lourdes. Did that mean she really, historically, appeared?
No, we don't always need "multiple independent attestations" to establish if something was historical. Just one authoritative attestation can be enough. We only need a single coin or a solitary official monument to give us sure testimony of the historicity of a certain monarch.
We only need a single written account of an event in a work by a known source (author), and if that work conforms to a genre that leads us to expect an interest in the recording of real happenings, and if that work's overall credibility is supported at some significant point by external (independent) evidence (and keep in mind that support can only come from other sources that are also of known provenance and authoritative, etc), then we can have reasonable grounds for assuming that single written account to have an historical basis. We have a good probability for it being so.
I have written about this in more detail in other posts, and to date I don't know of any historical facts judged to be "almost certain" to "certain" facts in ancient history that are not sourced from such documents or relics as I describe above.
It is ONLY in the field of Biblical Studies that I have come across scholars who naively believe in the historicity of events and persons without, at some point, the support of truly independent external authoritative testimony and assurance of known provenance. See, for further development of this point, Reasons We Know Ancient Persons Existed and Explanations.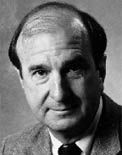 Like E. P. Sanders, Anthony Le Donne does later in his book justify his belief in the historicity of Jesus according to various criteria, primarily the criteria of multiple independent attestation and embarrassment. But to do so, he (and Sanders and others) must compound invalid arguments.
They must, for example, insist that the author of the Gospel of John did not know the Gospel of Mark (or any of the other gospels). That is because they need the testimony of the Gospel of John to be an independent witness to, say, the crucifixion of Jesus. But a growing number of scholars — and for very good reasons — do not accept John's independence from Mark. Do those scholars lack any valid grounds for believing in the historicity of Jesus and his crucifixion?
Similarly for Q. Many scholars have taken Q to be an independent source, but a growing number of scholars do not believe in Q. Are they also without grounds for belief in the historicity of Jesus? And even if either Q or John were independent, can anyone say those sources themselves are without some theological agenda? Are they truly objectively authoritative at any level at all?
And we all know (at least regular readers here know, as do readers of other critical New Testament literature) of the fallacies underlying the criterion of embarrassment. In short, there was nothing embarrassing in the first narrative discourses about Jesus. See, for example, the penultimate paragraph of this blog post.
The fallacy of confusing typology with interpretation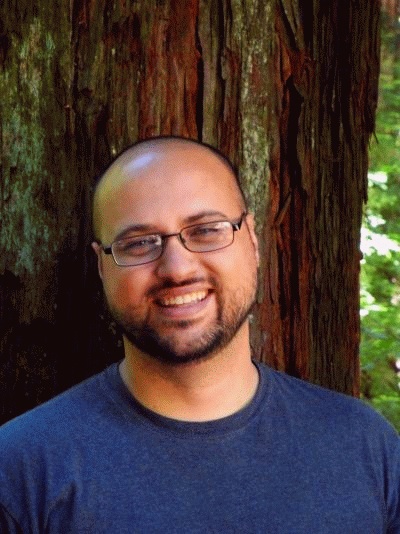 Anthony Le Donne writes on page 3,
Notice here the dichotomy between history and interpretation.
By "interpretation" he means presenting John the Baptist as an Elijah figure.
But if the first evangelists wrote of John the Baptist as an Elijah figure, how can we know if that Elijah presentation was an interpretation of an historical person or, rather, the source of the idea of a John the Baptist figure? Why assume that the Elijah trappings were an interpretative overlay? We saw recently that a fair number (though a minority, yes) of scholars have long argued that John the Baptist was never an historical person. How many classicists doubt that Caesar crossed the Rubicon? The mere fact that a number of scholars can reasonably cast doubt on the historicity of a person or event (and there are other modern scholars who question the historicity of the Baptist scenes in the Gospels) tells us that the grounds for believing in that event's historicity are problematic at best.
They are not of the order of certainty that we attribute to most other persons and events of significance in studies of ancient history. (Again, see for further development of this point, Reasons We Know Ancient Persons Existed and Explanations.)
No, the fact that we have apparently quotidian events beside typological events and persons does not mean that the latter are mere interpretations of historical realities.
What it most simply tells us is that the sources for the latter are literary, or religious imaginations.
Moreover, I have not had time to develop this point in this post now, but those supposedly "realistic" or "non-typological" events are not really so innocent either when it comes to the Gospels. Is there a single event in any of those books that does not in some way argue for a certain theological belief about Jesus?
In answer to that question, many scholars would quickly point to the "embarrassing" events of Jesus being rejected or denied by his own family and followers. And these scholars (many of them) call themselves "theologians" or "students of the Bible"! 😉 — Surely this objection is disingenuous. Every prophet or man of God has been rejected by his own. That's what makes Jesus so "theological" or "typological".
Next objection, please?
The following two tabs change content below.
Neil Godfrey
Neil is the author of this post. To read more about Neil, see our
About page.
Latest posts by Neil Godfrey (see all)
---
If you enjoyed this post, please consider donating to Vridar. Thanks!
---