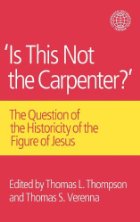 The third chapter of Is This Not the Carpenter? is by Lester L. Grabbe, "'Jesus Who Is Called Christ': References to Jesus outside the Christian Sources". The first of these he addresses is Tacitus. (This is the sixth post in the series.)
Tacitus
Here is the passage from Annals 15:44, though Grabbe does not include the passages I have italicized here in his extract for discussion:
But neither human help, nor imperial munificence, nor all the modes of placating Heaven, could stifle scandal or dispel the belief that the fire had taken place by order.

Therefore, to scotch the rumour, Nero substituted as culprits, and punished with the utmost refinements of cruelty, a class of men, loathed for their vices, whom the crowd styled Christians [Chrestians]. Christus, the founder of the name, had undergone the death penalty in the reign of Tiberius, by sentence of the procurator Pontius Pilatus, and the pernicious superstition was checked for a moment, only to break out once more, not merely in Judaea, the home of the disease, but in the capital itself, where all things horrible or shameful in the world collect and find a vogue. First, then, the confessed members of the sect were arrested; next, on their disclosures, vast numbers were convicted, not so much on the count of arson as for hatred of the human race.

And derision accompanied their end: they were covered with wild beasts' skins and torn to death by dogs; or they were fastened on crosses, and, when daylight failed were burned to serve as lamps by night. Nero had offered his Gardens for the spectacle, and gave an exhibition in his Circus, mixing with the crowd in the habit of a charioteer, or mounted on his car. Hence, in spite of a guilt which had earned the most exemplary punishment, there arose a sentiment of pity, due to the impression that they were being sacrificed not for the welfare of the state but to the ferocity of a single man.
(From LacusCurtius)
Lester Grabbe introduces this as "one of our most important references to Jesus" – though the name Jesus nowhere appears in it.
This passage appears in a work (The Annals) that is generally understood as being written almost a century after the supposed death of Jesus. Like many commentators, Grabbe sugests that Tacitus more than likely had access to imperial archives and accordingly argues the likelihood that Tacitus did indeed pore through those official documents to acquire his material, including the fact of Christ's crucifixion under Pilate.
This makes no sense to me. The only detail that Tacitus gives us about the crucifixion is that Christ was crucified under Pilate. Full stop. (I leave aside the debates over the title Tacitus uses for Pilate.) Tacitus does not even mention the reason, the crime, for which this Christ was crucified which would surely appear within an official archive if any such record of a crucifixion of a far-off Jew really existed. Nor does he even bother to tell us the name of this victim. No. Tacitus is clearly informed about the Christians by general gossip. All his loathing of the sect is fueled by popular attitudes towards the Christians. (Tacitus often resorts to malicious gossip as fodder for his history in which he let his anti-Julio-Claudian feelings free reign. This is rarely mentioned by scholars who discuss this passage, it seems, even though anyone who has read Tacitus knows he admits to relying on rumour for some of his "historical" information.)
Nor does Grabbe seem aware of the problematic question of why this account in Tacitus, and even more importantly, why this supposed historical persecution of Christians, fails to appear in the works of any Christian writer in the second and third centuries CE. We know early Christian writers relished their history of persecutions and honoured saints who had so perished. (The last italicized passage above could well have come from the pen of a Church Father who began his passage through the persona of an anti-Christian but who quickly reverted to confessional glorying in the suffering of the martyrs.) But Tacitus's account is surrounded by a wall of eerie silence in the early record.
I would have liked Lester Grabbe to have at least raised these questions in his discussion.
Suetonius
Once again Lester Grabbe drops in the suggestion that a historian "could" have been using official archives, despite acknowledging that as a historian Suetonius is a well-known lover of scandalous hearsay and has a poor reputation for reliability.
I was particularly disappointed that Grabbe failed even to point out that in one of the key passages in Suetonius that the name appearing there, Chrestus, was a common slave name of the day. Readers are led to understand only one possibility: that Suetonius confused the name Christ for Chrestus:
Since the Jews constantly made disturbances at the instigation of Chrestus, he [the emperor Claudius] expelled them from Rome.
Maybe this did originate as a confused account of Jewish Christians. Even if so, it tells us nothing about a Jesus in Galilee over a decade earlier. The passage appears to understand "Christ" (if this was originally meant) as a figure the troublesome Jews believed was in their midst in Rome.
Suetonius follows with a "chapter" on Nero with the following vague notice:
a limit was set to expenditures; the public banquets were confined to a distribution of food, the sale of any kind of cooked viands in the taverns was forbidden, with the exception of pulse and vegetables, whereas before every sort of dainty was exposed for sale. Punishment was inflicted on the Christians, a class of men given to a new and mischievous superstition. He put an end to the diversions of the chariot drivers,
This tells us nothing whatever about any first century Palestinian Jew.
Grabbe rightly concludes that we can make nothing of Jesus from the passages in Suetonius, but he nonetheless pleads that "Suetonius may possibly have had some independent information on Jesus".
Pliny the Younger
It is my practice, my lord, to refer to you all matters concerning which I am in doubt. For who can better give guidance to my hesitation or inform my ignorance? I have never participated in trials of Christians. I therefore do not know what offenses it is the practice to punish or investigate, and to what extent. And I have been not a little hesitant as to whether there should be any distinction on account of age or no difference between the very young and the more mature; whether pardon is to be granted for repentance, or, if a man has once been a Christian, it does him no good to have ceased to be one; whether the name itself, even without offenses, or only the offenses associated with the name are to be punished.

Meanwhile, in the case of those who were denounced to me as Christians, I have observed the following procedure: I interrogated these as to whether they were Christians; those who confessed I interrogated a second and a third time, threatening them with punishment; those who persisted I ordered executed. For I had no doubt that, whatever the nature of their creed, stubbornness and inflexible obstinacy surely deserve to be punished. There were others possessed of the same folly; but because they were Roman citizens, I signed an order for them to be transferred to Rome.

Soon accusations spread, as usually happens, because of the proceedings going on, and several incidents occurred. An anonymous document was published containing the names of many persons. Those who denied that they were or had been Christians, when they invoked the gods in words dictated by me, offered prayer with incense and wine to your image, which I had ordered to be brought for this purpose together with statues of the gods, and moreover cursed Christ–none of which those who are really Christians, it is said, can be forced to do–these I thought should be discharged. Others named by the informer declared that they were Christians, but then denied it, asserting that they had been but had ceased to be, some three years before, others many years, some as much as twenty-five years. They all worshipped your image and the statues of the gods, and cursed Christ.

They asserted, however, that the sum and substance of their fault or error had been that they were accustomed to meet on a fixed day before dawn and sing responsively a hymn to Christ as to a god, and to bind themselves by oath, not to some crime, but not to commit fraud, theft, or adultery, not falsify their trust, nor to refuse to return a trust when called upon to do so. When this was over, it was their custom to depart and to assemble again to partake of food–but ordinary and innocent food. Even this, they affirmed, they had ceased to do after my edict by which, in accordance with your instructions, I had forbidden political associations. Accordingly, I judged it all the more necessary to find out what the truth was by torturing two female slaves who were called deaconesses. But I discovered nothing else but depraved, excessive superstition.

I therefore postponed the investigation and hastened to consult you. For the matter seemed to me to warrant consulting you, especially because of the number involved. For many persons of every age, every rank, and also of both sexes are and will be endangered. For the contagion of this superstition has spread not only to the cities but also to the villages and farms. But it seems possible to check and cure it. It is certainly quite clear that the temples, which had been almost deserted, have begun to be frequented, that the established religious rites, long neglected, are being resumed, and that from everywhere sacrificial animals are coming, for which until now very few purchasers could be found. Hence it is easy to imagine what a multitude of people can be reformed if an opportunity for repentance is afforded. (From earlychristianwritings.)
Here Lester Grabbe surpasses many other commentators on this passage who attempt to use it as evidence for Jesus. Grabbe rightly concludes:
This passage gives no information about the historical Jesus beyond the traditional beliefs of the Christians themselves.
And of course the passage speaks of the beliefs of those Christians without any reference to a Galilean or crucified Jew.
Grabbe does not raise the question of the passage "they sing hymns to Christ as to [quasi] a god". Some have argued that this implies Christ was not a god. But these discussions rarely address the manuscript support for this passage with quasi which dates from the 16th century. Tertullian cited this passage as saying "Christ and [ut] God" and Jerome appears to have understood his source to have read the same [ut]. In addition to such questions we still have the debates over the actual meaning and inference of quasi itself. Nor does Grabbe breathe a mention of the questions of authenticity of the letter and the tenth book of Pliny's letter collection.
Josephus
The bulk of Lester Grabbe's discussion on the famous Josephus passage is given to S. Pines' 1971 comparison of a tenth century version [of Agabius] and of Michael the Syrian's version of Josephus's words, arguing for a reconstructed earlier Syrian copy that predated the text most of us today know. I quote here the Testimonium Flavianum that we are familiar with, followed by a hypothetical earlier Syrian passage:
Now there was about this time Jesus, a wise man, if it be lawful to call him a man; for he was a doer of wonderful works, a teacher of such men as receive the truth with pleasure. He drew over to him both many of the Jews and many of the Gentiles. He was [the] Christ. And when Pilate, at the suggestion of the principal men amongst us, had condemned him to the cross, those that loved him at the first did not forsake him; for he appeared to them alive again the third day; as the divine prophets had foretold these and ten thousand other wonderful things concerning him. And the tribe of Christians, so named from him, are not extinct at this day.
Compare an earlier Syrian version that I do not reproduce faithfully, only approximately, here. There is uncertainty over which of the two passages, "he was thought to be the Christ" and "accordingly he was perhaps the Messiah" should be preferred.
Now there was about this time Jesus, a wise man, if it be lawful to call him a man; for he was a doer of wonderful works, a teacher of such men as receive the truth with pleasure. He drew over to him both many of the Jews and many of the Gentiles. He was thought to be the Christ. But not according to the principal men amongst us, had condemned him to the cross, those that loved him at the first did not forsake him; for they reported that he appeared to them alive again the third day and accordingly he was perhaps the Messiah; as the divine prophets had foretold these and ten thousand other wonderful things concerning him. And the tribe of Christians, so named from him, are not extinct at this day.
I have posted often enough and in depth on the Testimonium Flavianum and the other James passage in Josephus. Earl Doherty has also gone into all of this in some depth with his recent series of responses to Bart Ehrman's Did Jesus Exist? Probably among the most comprehensive studies of these Josephan passages in existence is Earl Doherty's Josephus Unbound and Josephus on the Rocks (also covered in his latest book). I have yet to read any scholarly attempt to defend the Josephan evidence for Jesus that has not already been undermined by this study.
One also reads often of arguments that dissect the possible phrases or words Josephus may have used, but rarely is any such reconstruction justified in its wider context. Every reconstruction runs aground on the fact that it flies in the face of Josephus's well-known attitudes towards those who bucked the religious establishment. The paragraphs surrounding the TF all function to build up a theme of sin and punishment — and in this flow the TF stands alone. It just does not sit in the immediate context, nor the broader context of the values of Josephus.
We also have the quite Lukan-Acts picture of this Josephan passage. If the Gospels contain truth then Josephus is simply wrong to say that this Christ converted many Greeks as well as Jews. That's a picture of the Christian mission that emerges with Acts.
It should also be a worthwhile study to explore the history of scholarly interpretations of the TF. Can we see a clear shift matching social changes since the Second World War and should we be alert to subtle influences on the way the debate has moved since then?
Finally, there is also James, brother of Jesus who is called Christ, passage:
And now Caesar, upon hearing the death of Festus, sent Albinus into Judea, as procurator. But the king deprived Joseph of the high priesthood, and bestowed the succession to that dignity on the son of Ananus, who was also himself called Ananus… Festus was now dead, and Albinus was but upon the road; so he assembled the sanhedrin of judges, and brought before them the brother of Jesus, who was called Christ, whose name was James, and some others; and when he had formed an accusation against them as breakers of the law, he delivered them to be stoned.
Grabbe again unfortunately discusses nothing more than the common arguments we read about this. He uncritically assumes that mention of this Jesus is evidence that Josephus had discussed Jesus Christ earlier. As R. Joseph Hoffmann himself has most sensibly argued, the Jesus in question probably referred to the same Jesus in the remainder of that very paragraph — the son of Damneus. The awkward phrasing and way of introducing "who was called Christ" points to something odd having happened to the text. But I will not revisit here the many posts I have published in the past, nor the in-depth articles by Earl Doherty.
In other words, Grabbe's treatment of Josephus will leave many readers wishing for more. Which is a shame.
In conclusion Lester Grabbe declares that the evidence from the above sources, thin though it is with respect to Jesus, confirms that Jesus existed and founded the Christian sect. He won disciples from among Jews and non-Jews. He was, at the instigation of leading Jews, tried and executed by Pilate. (No accounting is given of other traditions that said he was executed by Herod.) Christians were still around in the time of Josephus and believed their founder had been raised from the dead, etc. In other words, whatever we read in Josephus!
There are a number of other works by Lester Grabbe that I have enjoyed much more.
.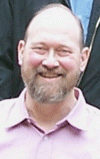 The following two tabs change content below.
Neil Godfrey
Neil is the author of this post. To read more about Neil, see our
About page.
Latest posts by Neil Godfrey (see all)
---
If you enjoyed this post, please consider donating to Vridar. Thanks!
---