*
Ehrman's Conclusion
.
COVERED IN THIS POST:
Are humanists and atheists engaged in a religious exercise?
Humanist and atheist activism against religion

The humanist self-definition

Going against received wisdom
The Jesus "problem" for historicists

Replacing all the fantasy Jesuses with the 'real' one

Is the mythicist agenda anti-religion and anti-Christian?
Ehrman's and traditional agendas
An historical evaluation of religious tradition
.

* * * * *
CONCLUSION
Jesus and the Mythicists
(Did Jesus Exist? pp. 332-339)
.
Ehrman's reaction to humanism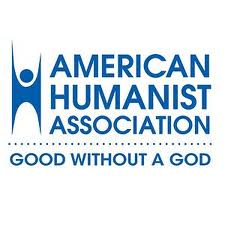 Similar to his situation in having had little knowledge of Jesus Mythicism before he undertook to write a book in opposition to it, Bart Ehrman seems to have had little contact with or understanding of humanism before being an "honored" guest recently at the national meeting of the American Humanist Association, where he received the Religious Liberty Award. He learned that they "celebrate what is good about being human." But another aspect of humanism also struck him:
But a negative implication runs beneath the surface of the self-description and is very much on the surface in the sessions of the meeting and in almost every conversation happening there. This is a celebration of being human without God. Humanist is understood to stand over against theist. This is a gathering of nonbelievers who believe in the power of humanity to make society and individual lives happy, fulfilling, successful, and meaningful. And the group is made up almost exclusively of agnostics and atheists. . . . (DJE? p. 332)

| | | |
| --- | --- | --- |
| | Evidently, Ehrman does not realize that the humanist movement arose as a response to religion, as a rejection of its traditional all-encompassing and rigid dictations . . . . | |