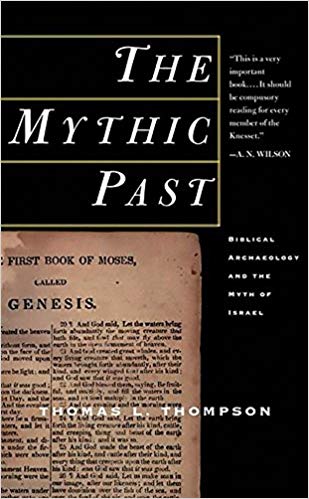 Over a week ago I posted Where did the Bible's Jews come from? Part 1 — a discussion drawn principally from Thomas L. Thompson's The Mythic Past: Biblical archaeology and the myth of Israel. That first post covered the evidence that "Jewishness" originated as a religious rather than an ethnic label:
the origin myth of Israel being unlike any other national or ethnic origin myth in that it is an etiology of a religious cult
the fact that there has been far more continuity of the population of Palestine than commonly understood
the worship of Yahweh was not unique to any one people in the ancient Near East, nor was Yahweh the sort of god often depicted in the Bible
Jewishness was not a concept that was limited to a particular ethnic group or even "the Jerusalem cult" exclusively, as witnessed by the surviving evidence from diaspora groups
the concept of Israel in the Bible's narrative is theological and not political or ethnic (prohibitions on mixed marriages were a safeguard for the preservation of the religious cult rather than an ethnic group)
Thompson argues that modern readers have tended to overlook the literary character of the biblical stories and traditions, and the fact that Israel in these stories is a theological (not historical) construct or metaphor. The same misreading applies to the New Testament, too.
This post addresses the second part of Thompson's argument, the evidence from Josephus and to a lesser extent from Philo.
In book 12 of his Antiquities of the Jews, Josephus recounts an etiology of the Jews of Egypt from deportations under Ptolemy 'from the mountains of Judea and from the places about Jerusalem, Samaria and near Mount Gerizim.' These he describes as 'two groups' — nevertheless Jews all — who dispute about whether they should send their tribute to Jerusalem of to Samaria (Ant. 12.1.1). (p. 259-60, The Mythic Past, my emphasis)
What is the significance of this? It shows that in Josephus' mind it was quite acceptable to think of a single functioning Jewish community in the diaspora that was made up of Jews of disparate origins and loyalties. (Thompson, p. 260) Continue reading "Where did the Bible's Jews come from? — Part 2"