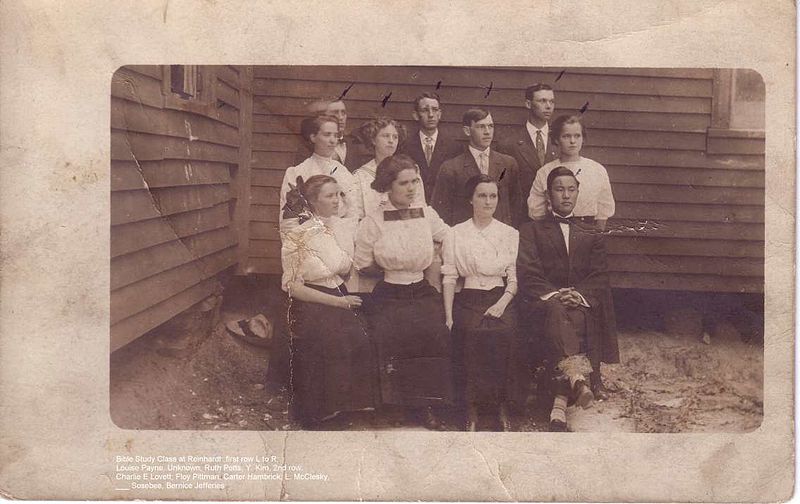 I have been catching up with two conservative historical Jesus scholars and once again I find their honest perspectives about their historical methods refreshing.
Luke Timothy Johnson in The Real Jesus: The Misguided Quest for the Historical Jesus and the Truth of the Traditional Gospels is quite upfront with stating the obvious: the historical Jesus model does not work as an explanation for the start of Christianity unless, at minimum, there really were a series of resurrection appearances to a widespread number of witnesses. (Or you could just read the subtitle if you were in a real hurry to know his views.)
To try to suggest that the religion took off light bolt lightning around the Mediterranean world because one or a few disciples had inner-experiences that convinced them that Jesus was still somehow "alive and with them" in a mysterious way just does not cut it.
And if Christianity began with a string of real resurrection appearances then its origins are completely beyond the norms post-Enlightenment historical methodology. It is beyond secular historical inquiry.
Here are the words of LTJ (with my emphasis):
Insistence on reducing the resurrection to something "historical" amounts to a form of epistemological imperialism, an effort to deny a realm of reality beyond the critic's control. That, however, is not even good history. It is instead an ideological commitment to a view of the world that insists on material explanations being the only reasonable explanations, that reduces everything to a flat plane where not even genius, much less the divine, can be taken into account. Such an ideological commitment begins with the assumption that Christianity cannot have anything distinctive about it.

For the responsible historian, however, the recognition of forces and realities beyond the ken of strict historical method is what makes the doing of history exciting and ennobling. When a so-called historian uses the historical method to deny, in effect, the reality of anything beyond what that method can demonstrate, we suspect a certain defensiveness to be at work. . . . (p. 140)
Johnson does not pretend to be interested in working on the same playing field as the secular historian. He makes his biases and ideological commitment clear, and he acknowledges that Christianity's origins cannot be understood by "strict historical method".
When Johnson argues against Spong's views of the Gospels being "midrashic" borrowings of Old Testament scriptural passages (that I have outlined in recent posts here), he offers no detailed reasoned rebuttal. He expresses much criticism of Spong's liberal theology and agendas as he does of his biblical literary arguments.
Spong's argument is specious and his conclusion banal. His book is of interest mainly for the way in which it demonstrates the pattern I have been describing. We see again the ever-lengthening list of scholars invoked, the embrace of the spirit of modernity and its inability to stomach the miraculous, the claim at once that his conclusions will cause dismay among traditional believers yet represent what all enlightened people think anyhow, a claim that serves to make Spong more "honest" than his peers because he states openly what they think secretly. We observe Spong's regular detestation of the institutional church and its dogmas, and his connection of these to the right-wing politics he so obviously despises. (pp. 34-5)
One knows where one stands with Johnson, and it is clear with him that there really ought not to be serious professional dialogue between his approach to biblical studies and that of those who are much more comfortable with the values of the Enlightenment.
Compare the honesty and astuteness of another conservative [See comment 8 below] historical Jesus scholar, Dale C. Allison. Here is what Dale Allison writes on page 60 of Jesus of Nazareth: Millenarian Prophet (again my emphasis):
Jesus turns out to have been a proponent of an apocalyptic eschatology. This result is of course contained in the methodological premise, according to which Jesus was an eschatological prophet. But in this regard history is not different from hermeneutics: circularity we will always have with us.
Allison calls in Hahn as a supporting witness:
Compare Hahn, "Methodologische Überlegungen," pp. 37-38, who observes the problem of interpreting the individual pieces of the Jesus tradition without first having a total picture of Jesus and the problem of having a total picture of Jesus without first interpreting the individual pieces. His method is similar to my own in that he enters the circle from generalizations about Jesus and the Jesus tradition.
So here we have two highly respected contemporary biblical scholars asserting
the necessity of going "beyond the ken of strict historical method"
and the admission that their historical studies of the historical Jesus are circular.
This circularity at the heart of historical Jesus studies is something I have attempted to point out in numerous posts. James McGrath is one theologian who insists on presenting himself as a "historian" despite his repeatedly demonstrated ignorance of the basics of historiography outside his narrow enclave of New Testament studies, and who doggedly refuses to acknowledge what Dale Allison can acknowledge.
The circularity lies in the fact that the Christian narrative of Jesus is sourced entirely from Christian documents. As a result scholars are forced to declare that they know the gospel story is grounded to some extent in historical truth because those events really happened and the authors are wanting to tell us about them; yet they know those events really happened (at least to some extent) because we read about them in the gospels! There is only one way to break this circularity, and that is to find some evidence external to the Christian sources that will give us some confidence that the narratives have a historical foundation. (I am not arguing that the circularity disproves the historicity of the gospel narratives: to decide that either way calls in other evidence that I have discussed in other posts.)
However much I disagree with the ideological viewpoints of Johnson and Allison, here I can respect their intellectual integrity in being upfront with their biases and acknowledging that what they are doing is either not within "the ken of strict historical method", or circular.
Atheist turns conservative historical Jesus scholar
There's another new book on the historical Jesus written by an erstwhile atheist who converted to Christianity, Craig S. Keener.
Keener has written a massive tome (a reasonable length book, actually, if one stops at the appendices and footnotes), The Historical Jesus of the Gospels. I have not yet read Keener's book thoroughly (only sections here and there as I follow sections of interest from his table of contents) but it appears he does not attempt to argue in any sort of length a case for the historicity of Jesus anywhere.
I have no problem with this. It is the way most historical Jesus scholars work. Most nowhere seriously attempt to 'prove' Jesus existence. Rather, they begin with the assumption of his existence and seek to find ways to establish what he did or said or even thought. (A few will make passing reference to Tacitus and a passage, maybe two, in Josephus. Fewer might even reference Suetonius and Pliny the Younger. But the level of discussion about these purported external controls is invariably superficial, even cliched. There are rarely any attempts to grapple seriously with the extensive and/or brief but trenchant criticisms of these cliched mantras that have been published by more critical scholars, including authors who do not even belong to the biblical studies' guild.)
But Keener, perhaps because he is a relative latecomer to Christianity after having been an atheist, lays bare the assumptions behind most biblical scholars who do study the historical Jesus. They don't need to find historical evidence for the existence of Jesus because they already know he existed — because he exists now, according to their faith.
When I later encountered the risen Christ in an unsolicited and unexpected personal experience, hence came to the conviction that he (not to mention the God with whom he was associated) was in fact alive, I understood that the reality of Jesus rises or falls not on how successfully his professed followers have followed his teaching, but on Jesus himself.

Such an encounter will naturally be dismissed as purely subjective by those disinclined to accept it, and admittedly, I did not have a physical "resurrection appearance." I offer this information as an explanation by way of full disclosure, not as an argument, since it functions outside the epistemological criteria used in normal academic historical Jesus work. (p. 385)
How refreshing to read this in a scholarly work on the historical Jesus!
I imagine that if Keener were to address an argument for a "mythical" origin of Jesus he would follow the line Johnson used in his critique of Robert M. Price's chapter, Jesus at the Vanishing Point, in The Historical Jesus: Five Views. I don't know if Johnson would concede the circularity at the heart of his method that Allison appears to recognize. If he does, I imagine he would argue that his model (the essentially literal truth of the basic gospel narrative, including literal resurrection appearances) is the only adequate explanation for Christianity.
The following two tabs change content below.
Neil Godfrey
Neil is the author of this post. To read more about Neil, see our
About page.
Latest posts by Neil Godfrey (see all)
---
If you enjoyed this post, please consider donating to Vridar. Thanks!
---