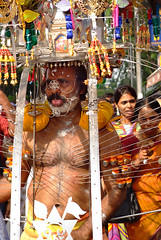 I must be bored. Here is a repeat of a few truisms.
Bishop John Spong has said that, as a matter of general observation, atheists are more relaxed than religious believers. The latter, by contrast, tend to have an up-tightness about them. Pastor Jim West says atheists are angry and forever attempting to deny what they "really know" — that torments of hell await them. But Spong is something of a liberal theologian, and West is, at least by my standards and definitions, a fundamentalist. Neither likes the thought of anyone becoming an atheist, but I can imagine their different religious stances explains their different observations of atheists.
When religious believers impugn some sort of intellectual dishonesty to atheists, accusing them of "knowing better deep down in their hearts" — a false accusation also found in the Bible, both in Psalms and the writings of Paul — they apparently fail to realize that they are declaring themselves to being ethically immature.
All the ethics taught in the Bible are meant to keep people at the level of children. One can even suggest, as Nietzsche did, that the ethical teachings of the Bible function to instill a mentality of subservience. But slaves are not part of our society and most of us can relate more easily to the immaturity of children.
I see nothing noble in the teachings of Jesus. They are all predicated on the threat of damnation if you don't obey, and nice happy big fat rewards if you do. What sort of ethic is that? But even if we reflect on the noblest principles of Jesus quite apart from their reward-punishment matrix, they don't ring an unambiguous clarion call for the ethical progress of humanity.
His most famous "love one another" passages in the Gospel of John are all about the importance of loving those in your own circle of like-minded subservients to the exclusion of others. Greater love hath no man than this, that he lay down his life for his friends. Love one another.
It seems that the Gospel of John is an attack on the sentiments put into the mouth of Jesus by the Gospel of Matthew. For if you love those who love you, what reward have you? Do not even the tax collectors do the same?
But Jesus' command to "love your enemies" is justified on some quite inhuman precepts. Jesus is appealing to his followers here to prove themselves to be "more righteous" than others in their community. His command is presented as a challenge, or more accurately a threat, to win the contest of showing themselves to be superior ethically to Pharisees and such. And to do this, they must set their minds to become as impersonal and perfect as an impersonal and perfect agent that sends rain and sunshine on the just and unjust alike.
Now all of this sort of rationale for a particular behaviour sounds very primitive, very immature, and very inhuman to me. I am reminded of Vardis Fisher's novel, Peace Like A River, where one meets ascetics rivaling one another to show off badges of greater 'godliness'. Or more close to home (at least here in Singapore), I am reminded of the devotees parading through the streets showing off their glorious feats of suffering and endurance at their Thaipusam festival.
Would not humanity be better off — more relaxed and "naturally" good for goodness' sake — if it ever can eventually leave behind the immaturity of the extrinsic reward and punishment ethics that religion generally spawns?
Actually I do think that many people do tend to be "good for goodness sake", even many of the ostensibly religious. But the religious rationale does still keep intruding itself far too often, and the result is not always the greater happiness for the greater number.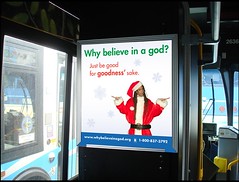 The poverty of religiosity is also apparent when devotees cannot conceive of any reason to live if there is no reward for them in an afterlife. If only they could be reminded of Jesus' injunction that to enter the kingdom one must be like a child. Now that can be too often a pernicious little saying in the hands of the religious in that it serves to keep people in a constant state of immaturity and failure to accept personal responsibility for their own lives. But turn it around and see how it can look without God. Children don't need "a reason" to live. Life fills them with all that is meaningful without thoughts for tomorrow. Reasons and causes follow. They are not the engine.
The following two tabs change content below.
Neil Godfrey
Neil is the author of this post. To read more about Neil, see our
About page.
Latest posts by Neil Godfrey (see all)
---
If you enjoyed this post, please consider donating to Vridar. Thanks!
---