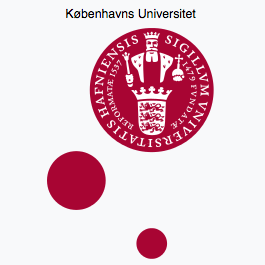 From the University of Copenhagen News
Bible scholars across the world have for many years believed that two of the Gospels of the New Testament – The Gospel of St. Matthew and St. Luke respectively were partly based on the content of a supposedly lost scripture referred to as "Q". In a new research project, researchers from the Faculty of Theology will attempt to establish that this lost scripture never existed.
The Gospels as re-written Bible
The Research Project at the University of Copenhagen, which has just been granted 4.7 million kroner by the Velux Foundation, has been titled "The Gospels as re-written Bible". During the next tree years a group of scholars will map the development of the four gospels in order to establish that the Gospel of Luke is not, as believed so far, a contemporary of the Gospel of Matthew, and that the shared content of the two is not to be explained by the existence of a lost scripture, but by the fact that the author of St. Luke's Gospel used St. Matthew's Gospel as well as that of St. Mark as basis for his own scripture.
Contact for this story is Professor Morgens Müller, Faculty of Theology.
See the full article here.