It's become a trite argument for religionists to justify evil in the world by saying we want our freedoms. God also wants us to be free to choose, so we are told, and that's why he allows evil. To prevent evil he would have to take away our free will.
I think that's bollocks.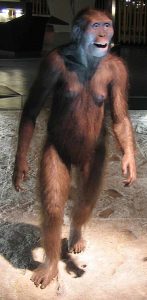 Evil has nothing to do with being free or having free will. It is all about being human on a planet not entirely benign for its many life-forms.
Being human is not always bad. Most people anywhere I think are basically caring and hospitable and kind to others. There are arseholes too, of course, but they are mercifully the few. I don't believe either type of human is the way they are because they "choose" to be like that. Or I should rather say I doubt that they are. Sure we may think a lot before deciding to give to a particular charity or beggar or before deciding to actively commit to a social justice cause. But isn't that just a matter of us being us?
What worries about free-will (it also kind of reassures me) is that set of experiments that have demonstrated that people really make up their (false) reasons for making a particular decision. I wish I could think of sources and specifics right now.
It might be worrying to think that we will be shown to not have the freedom of will we like to think, and that our responses are as basic or hidden as they are for any other social animal. But at the same time there's a hope and a reassurance in there. It's nice to know we really "are what we are", and we are all of the same kind. More room for understanding and compassion.
Not that I "choose" to have more understanding and compassion, mind you. It's just that that's me. As I keep having to remind my partner, I really am just a nice guy after all. Like most of us.