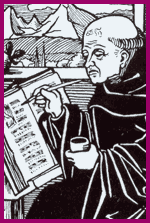 This can be found on the Internet Infidels Discussion Board here [Link no longer active, 19th August 2015, — Neil. See below for the pdf version of this discussion.]
His argument is that the notion that the whole of Annals was a Renaissance forgery should be put to rest.
I'm pleased. I really do squirm at the thought that there was once a medieval monk who had an obsession for writing hundreds of pages of fictitious turgid Tacitean prose.
See the attached discussion, Is the Forgery of Tacitus' Annals in the Renaissance an Untenable Position? led by Early Doherty . . .  Continue reading "Doherty discusses the Tacitus' Annals Renaissance forgery question"