This is a continuation of my comments on Craig Evans' Fabricating Jesus (first post is here) — am making here some introductory comments on his book with special focus on his Introduction.
Introduction
Craig Evans lays out what he sees as the context of book in its Introduction. As he writes passages like
We live in a strange time that indulges, even encourages, some of the strangest thinking. It is a time when truth means almost what you want to make of it. And in these zany quests for "truth", truth becomes elusive. (p.15)
and
Modern scholars and writers, in their never-ending quest to find something new and to advance daring theories that run beyond the evidence, have either distorted or neglected the New Testament Gospels, resulting in the fabrication of an array of pseudo-Jesuses (p.16)
one can hear the clear echoes of
But we know this, that in the last days perilous times will come, for men will be . . . always learning and never able to come to the knowledge of the truth (2 Timothy 3:1-2, 7)
and
For the Athenians and the foreigners who were there spent their time in nothing else but telling or hearing some new thing. (Acts 17:21)
and
O Timothy, guard what was committed to your trust, avoiding the profane and vain babblings and contradictions of what is falsely called knowledge — by professing it, some have strayed concerning the faith. (1 Timothy 6:20-21)
and
For false Christs . . . will arise . . . (Matthew 24:24)
And when he later speaks of his puzzlement and amazement (pp.27, 29) at how some scholars have abandoned their fundamentalist beliefs and moved to unorthodox views of Jesus and the New Testament, one hears the resounding biblical text:
I marvel that you are turning away to . . . a different gospel, which is not another; but there are some who trouble you and want to pervert the gospel of Christ. . . (Galatians 1:6)
Craig Evans has tossed in the dog-whistle words that his fellow believers will register and that will recall the above passages to mind as his real message. Dog-whistle words and phrases like: "we live in strange times", "a time when truth means almost what you want to make of it", "in these quests for truth, truth becomes elusive", "their never-ending quest to find something new", "pseudo-Jesuses".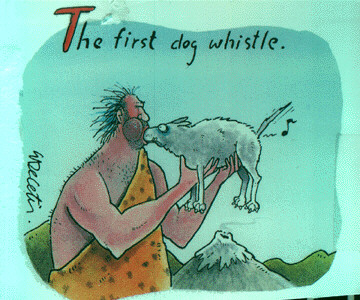 Craig Evans makes it no secret that one of his concerns is "the times" and conditions that have led to scholarly divergences from orthodoxy. As I will demonstrate, he at best attacks twigs of arguments that are debated even among "sceptics", or sometimes oversimplifies the position of some sceptics to the point of straw-man caricature. But the main focus of his book is an attempt to explain biblically and in biblical terms — while only marginally addressing the real positions and arguments themselves — why so many have departed from orthodox faith. Hence his main target will be the "misplaced faith and misguided suspicions" that the scholars had and that led to their fall from grace.
So even when he addresses points such as "questionable texts from later centuries", or "failure to take into account Jesus' mighty deeds", or "cramped starting points and overly strict critical methods", etc. it is from the perspective of a spiritual failing, a lack of correct faith. The dog-whistle words here, though are "suspicion" and "overly sceptical". It seems enough to dismiss some questions as borne of an "overly sceptical attitude" when one seeks to avoid grappling with the actual arguments and reasoned assumptions underlying the methods of some of the "modern scholars".
Ironically though not surprisingly, in some cases Evans even fully embraces the arguments the most liberal of sceptics himself — when that sceptic is arguing for a particular conclusion that he likes. So Evans is clearly not really opposed to the methods of the sceptics at all — at least not when they come to the "right conclusions". I will discuss an example or two in the appropriate place in a future post.
But this apparent contradiction clearly explains why he does not grapple with the methodologies of sceptics, and why this book is really a religious tract born of his "love to lecture . . . love to preach . . . love to tell the stories of the Gospels . . . love to see the look in the faces of people in the congregation when they first understand what Jesus meant — what he really meant . . ." (p.13).
So who is the book for? Evans writes:
for anyone confused by "wild theories and conflicting portraits of Jesus"
for anyone interested in wanting to learn more about Jesus and the Gospels but is confused by the "strange books" available
"for skeptics, especially for those prone to fall for some old nineteenth-century philosophical hokum that almost no one today holds"
for the scholarly guild in hopes of lifting the "standard of scholarship", that is a "scholarship" "which doesn't presume that skepticism equals scholarship"
"Finally, this book is written to defend the original witnesses to the life, death and resurrection of Jesus."
Meaning:
to reassure the flock that they don't have to take any notice of scholarly enquiries that depart from orthodoxy
to reaffirm the orthodoxy
for those without faith who are likely to fall prey to fatuous 'hokum'
"true scholarship" is one in which the rules insist that faith always trumps skepticism; that is, it serves the interests of the prevailing orthodox fundamentalist ideology
as an apology for the orthodox Christian faith
So the introduction makes it clear that Evans is only looking for any arguments (no doubt cherry picked from scholarly tomes, or from cherry picked scholarly tomes) that will be found to support the conclusion that his religious faith from his youth has not been misplaced. He has paid good heed to those who warned him, when he entered Claremont, "that critical study would not be good for [his] faith." (p.13)
One is reminded of Soviet science serving the ideology of the Soviet state, of Catholic scholarship serving the Catholic orthodoxy, of Nazi intellectuals being bound to bolster the claims of Nazi ideology, and the often subtler forms of political pressures in many academic and research fields today. Unfortunately it is left to the outsiders, or those looking back from another time, to see most clearly the fallacies that must inevitably abound in the interests of preserving the ideology, whatever its brand.
The following two tabs change content below.
Neil Godfrey
Neil is the author of this post. To read more about Neil, see our
About page.
Latest posts by Neil Godfrey (see all)
---
If you enjoyed this post, please consider donating to Vridar. Thanks!
---