I have always found the account of Simon Magus in the Acts of the Apostles empty of any real significance. It contains nothing to advance the plot. The "magician" wants to buy a bottle of holy spirit from Peter so he can perform miracles, he says, but that leaves me cold: it lacks any sense of psychological realism even by ancient novelistic standards; and besides, I was a baptized member of a church who also had the holy spirit and it didn't let me do miracles, so what was going on here?
To refresh your memories, here's the scene: Acts 8:9-25 (NIV)
9 Now for some time a man named Simon had practiced sorcery in the city and amazed all the people of Samaria. He boasted that he was someone great, 10 and all the people, both high and low, gave him their attention and exclaimed, "This man is rightly called the Great Power of God." 11 They followed him because he had amazed them for a long time with his sorcery. 12 But when they believed Philip as he proclaimed the good news of the kingdom of God and the name of Jesus Christ, they were baptized, both men and women. 13 Simon himself believed and was baptized. And he followed Philip everywhere, astonished by the great signs and miracles he saw.

14 When the apostles in Jerusalem heard that Samaria had accepted the word of God, they sent Peter and John to Samaria. 15 When they arrived, they prayed for the new believers there that they might receive the Holy Spirit, 16 because the Holy Spirit had not yet come on any of them; they had simply been baptized in the name of the Lord Jesus. 17 Then Peter and John placed their hands on them, and they received the Holy Spirit.

18 When Simon saw that the Spirit was given at the laying on of the apostles' hands, he offered them money 19 and said, "Give me also this ability so that everyone on whom I lay my hands may receive the Holy Spirit."

20 Peter answered: "May your money perish with you, because you thought you could buy the gift of God with money! 21 You have no part or share in this ministry, because your heart is not right before God. 22 Repent of this wickedness and pray to the Lord in the hope that he may forgive you for having such a thought in your heart. 23 For I see that you are full of bitterness and captive to sin."

24 Then Simon answered, "Pray to the Lord for me so that nothing you have said may happen to me."
I have read Hermann Detering's and Robert Price's proposals that second century "proto-orthodox" authors created Simon Magus as a fictional embodiment of the unorthodox side of the "real Paul" at a time when Paul was at the centre of theological disputes. My response to that argument has been to regard such a hypothesis as a curious possibility but nothing more. More to the point for me has been that, quite apart from any purported association with Paul, it has been all too easy to think of Simon Magus as a lampoon-like fiction: he is oafish enough to offer money for spiritual goods, has beside him a woman who is both an ex-prostitute and an "Ideal Creative Thought" of his mind, and in later stories he flies through the air until Peter causes him to fall ignominiously to earth.
How could anyone take such a figure seriously? Certainly not as a historical reality!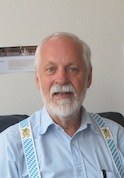 But something pulled me up when I was reading Jan N. Bremmer's 2020 article "Simon Magus: The Invention and Reception of a Magician in a Christian Context". His initial point is to "elucidate the gradual emergence of the main features of Simon Magus in the course of late antiquity" and to this end he begins,
The invention of the figure of Simon Magus started in the canonical Acts of the Apostles. In Chapter 8 of the Acts . . . [followed by a quotation of Acts 8:9-13] (p. 248)
Okay…. but there's a wrinkle in there somewhere. On the next page Bremmer writes,
Our next sighting of Simon is in the First Apology of Justin (1.26.2-3, ed. Munier), dated to the early 150s:
Here was a certain Simon, a Samaritan, and a native of the village called Githon, who in the reign of Claudius Caesar, and in your royal city of Rome, did mighty acts of magic (δυνάμεις ποιήσας μαγικής ) with the aid of the demons operating in him. He was considered a god, and as a god was honoured by you with a statue, which was erected on the river Tiber, between the two bridges, with this Latin inscription: Simoni Deo Sancto (Σίμωνι δεῳ σάγκτῳ). And almost all the Samaritans, and even a few who belonged to other peoples, confess him as the first god and worship him; and a certain Helena, who accompanied him at that time, and had formerly been standing on the roof (i.e., had been a prostitute), they say is the first idea generated by him.

[note: "By curious chance, a statue was pulled from the Tiber in 1574 with the inscription SEMONI SANCO DEO FIDIO SACRUM. It is obvious, as has often been recognised, that Justin's reference to a statue of Simon is based on a misinterpretation of a statue of Semo, an old Sabine god."]
No, something is amiss there. Justin clearly had no knowledge of our canonical Acts of the Apostles. He knows nothing of Paul. In his mind it is the twelve apostles (the same twelve whom Jesus appeared to after his resurrection — leaving no room for a lost and replaced Judas) who took the message to all the gentiles. And his account of Simon Magus betrays no awareness of anything in Acts 8.
Jan Bremmer also acknowledges the possibility, even plausibility, of a date later than the early second century:
I realise that the date of the canonical Acts of the Apostles is debated and might even be later than Marcion but no evidence has yet been produced to date it after Irenaeus; cf. Gregory 2003.  (Bremmer, p. 247)
Gregory in Reception of Luke and Acts in the Period Before Irenaeus concludes nothing more definite than that our earliest evidence for knowledge of Acts comes with Irenaeus in the late second century (p. 349)
In years past I posted often on Acts of the Apostles and the one conclusion that has endured in my mind is that Acts could not have been written before the middle of the second century. The arguments of those such as Joseph Tyson and the Acts Seminar have posited a date in the early second century, 120s-130s,  but that date is the earliest possible date that the data allows. There is no reason it could not be dated a few decades later. But even if we accept the 120s-130s, it was surely written in isolation from Justin who knew nothing of it.
Now when we compare the two accounts of this Simon, the one in Acts and the one by Justin, it is the latter account, Justin's, that reads with more "realism" than the sparse and strange narrative in Acts. The Acts narrative, as I said, adds nothing to the plot. Today's readers have to assume that its author was addressing an audience who had some knowledge of this Simon figure that has long been lost to us. The Acts portrayal tells those readers that Simon was greedy to maintain power and influence in the church and crass enough to think money could buy his way into the ranks of the apostles.
Why did the author of Acts tell this story? One would expect that the episode would be followed up at some point with Simon's fate or other kinds of influence somewhere — at least something to indicate to readers why he was introduced in the first place.
But there is another strange detail: the conclusion, Continue reading "Trying to make sense of Simon Magus"