This post continues from The (Apellean) Gospel of Peregrinus and concludes the series.
TDOP = The Death of Peregrinus by Lucian. Harmon's translation here.
.
In posts two through six I showed why Peregrinus should be regarded as the author of the so-called Ignatian letters. In posts seven through eleven I argued that he was an Apellean Christian.
In this post I will tie up some loose ends, adding some thoughts regarding the date of his letters, and taking a somewhat speculative last look at his community, the Apelleans.
.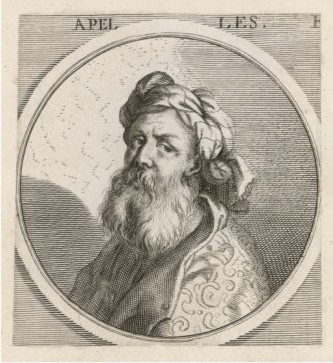 Contents of this post
WHEN WERE THE ORIGINAL LETTERS WRITTEN?
Terminus ante quem
Terminus post quem
ca 145 CE?
Or late 130s?
MODIFYING THE LETTERS: WHEN? WHY? WHO?
Between Irenaeus and Origen
How did he come by the letters?
 The evidence pointing to Theophilus of Antioch
WHAT BECAME OF THE APELLEAN GOSPEL?
 Basis of the Gospel of John?
 Gnostic threads in the Gospel of John
 Opposing views of the world in the Fourth Gospel
 Why the Gospel's hostility to the Jews and Judaism
 Why no Passover or Baptism in John's Gospel
 The missing Ascension in the Fourth Gospel
 Identifying the Paraclete (the mysterious witness to Jesus) : The Holy Spirit or Paul?
 Identifying the Beloved Disciple: Paul?
 Paul not a persecutor
 Paul ("little one") the boy disciple?
 Paul or John?
 Affairs at Ephesus and Smyrna
AND WHAT BECAME OF THE APELLEANS?
 Identifying the woman taken in adultery?
 Returning to the fold
CONCLUSION
.
WHEN WERE THE ORIGINAL LETTERS WRITTEN?
Using the chronological indications that Lucian provides in his sketch of Peregrinus, the year of the would-be martyr's arrest can only be very roughly pegged to have occurred sometime between 130 and 150 CE. Continue reading "Final of "Letters Supposedly Written by Ignatius": Tackling New Questions"