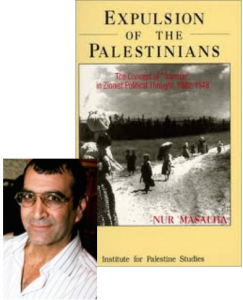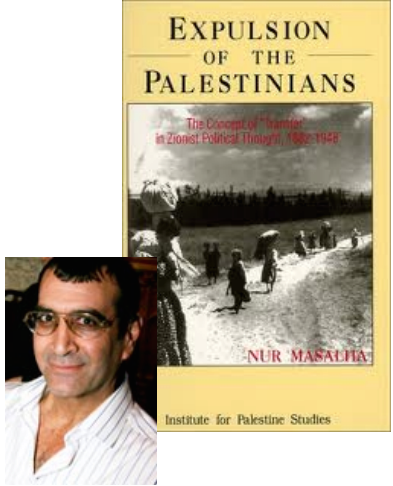 Previous posts in this series covering Nur Masalha's book, Expulsion of the Palestinians: The Concept of "Transfer" in Zionist Political Thought, 1882-1948: . . .
. . .
Zionist leaders were always alert for opportunities to work with Arab countries that neighboured Palestine in hopes they could assist with plans to transfer the Arab population out of Palestine. Earlier we saw one such attempt to negotiate a plan with Jordanian leaders (1937), and in 1939 another hopeful meeting to work with the Saudi Arabian king was organized.
The plan was to promise King Ibn Saud a major role in a future Arab federation and more immediately to provide him with substantial financial aid to resolve economic hardship his kingdom was at that time enduring.
To approach the Saudi king the Zionist leaders happily found willing support from Harry St John Philby, British orientalist and advisor to the king [see the Wikipedia linked article for his "colourful" career and that of his son]. Philby's contact in London was the famous British historian Lewis Namier who was closely associated with the Zionist leader Chaim Weizmann and was the political advisor to the Zionist Jewish Agency led by Moshe Shertok.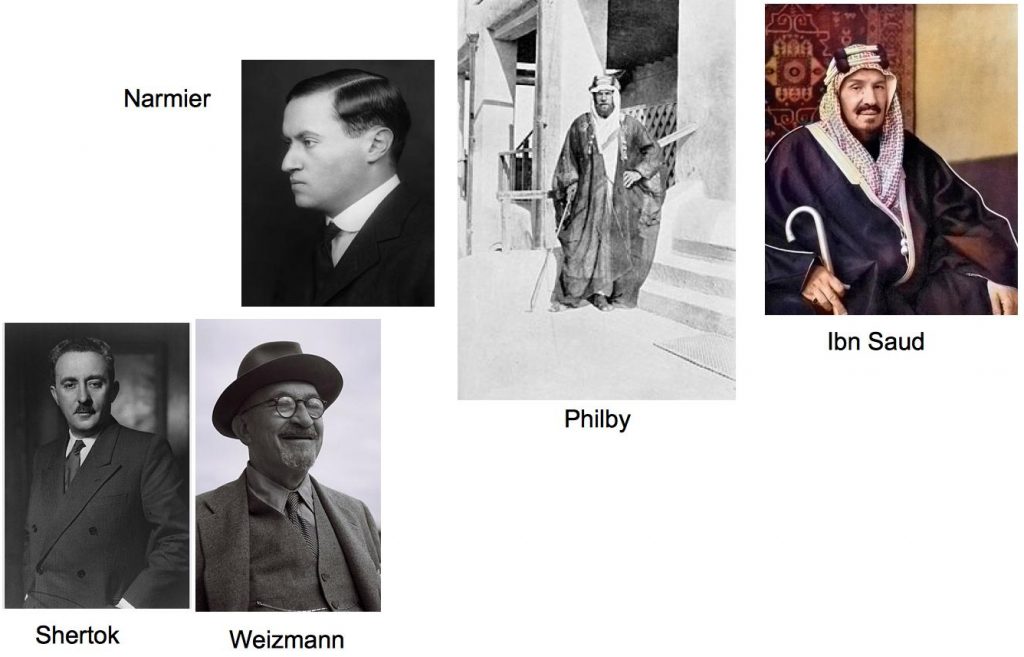 The 6 October, 1939 meeting
Continue reading "Ideological Preparation for the Expulsion of the Palestinians, Continued"