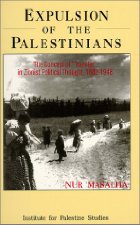 This is the history and experience of Palestinians from a Palestinian view. This is, for many Westerners, the side of the story they have never heard. It is heartening to read the latest poll figures showing that most Americans do not agree that Israel should be building settlements in the West Bank and that the American government is out of step with its own people every time it reaffirms a "special relationship" with Israel. See John Mearsheimer's article, American Public Opinion and the Special Relationship with Israel.
This post is another in my series highlighting key points in Nur Masalha's historical research into the evidence for the Zionist plans to expel Palestinian Arabs from their lands that has been at the heart of the respective Israeli governments' policies towards the Palestinians up to today (Expulsion of the Palestinians: The Concept of "Transfer" in Zionist Political Thought, 1882-1948).
The previous two posts in this series are:
Chaim Weizemann, who was to become the first president of the state of Israel, but at this time was president of both the Zionist Organization and the newly established Jewish Agency Executive, actively began promoting the idea of ethnic cleansing (or more politically correctly, 'Arab transfer') in private meetings with British government officials and ministers against the background of the violence of the August 1929 violence between Jews and Arabs.
The Arab-Jewish clashes of August 1929
The British Government commissioned a report into the causes of the uprising and its findings are significant for what they indicate about the struggle between Zionist Jews and Palestinian Arabs ever since.
The uprising followed a political demonstration by militant Revisionist Jews at the Wailing Wall next to the Haram al-Shaif, Islam's third holiest site.
133 Jews, including women and children, were killed.
Continue reading "The Weizmann Plan to "Transfer" the Palestinians"